The latest Honkai Impact update is on its way to bring a festive feast of gacha goodness this December, with a powerful new character arriving alongside fresh missions, exciting rewards, and hours' worth of content to pour yourself into. Thanks for the early Christmas present, Mihoyo.
The new character in question for this update is the powerful Ai Hyperion, a mech-class battler with the literal firepower to pulverise any enemies in her path. She's also equipped with a potent chakram that can deal constant damage, with the lightning-quick ring bouncing enemies around the field of play.
Of course, a new Honkai Impact update also means new content, and there's as generous a helping of in-game action on offer this time around. This new quest sees you travel into the digital space alongside AI Hyperion on a dangerous mission to fix the bugs and glitches in the noughts-and-zeros in a kind of sci-fi tech-support mission that you might not make it back from. It's worth trying though, if not for the fate of the digital realm, then at least for the rewards on offer.
When is the next Honkai Impact update?
The next Honkai Impact update, known as either The Chrono and the Hare or v6.2, releases on December 8, 2022.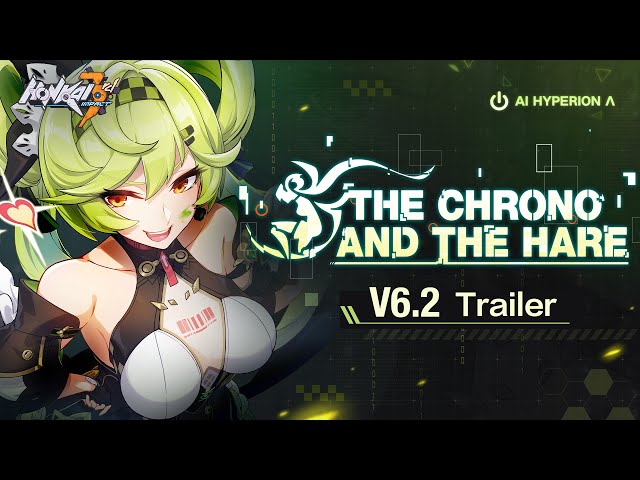 There you have it, all you have to know about the upcoming Honkai Impact update. For more groovy gacha goodies, check out our Genshin Impact codes and Honkai Impact codes guides.