OK. So let me set the scene. It's about 01:00 and I'm grinding Echo of War for those sweet, sweet four-star light cones. My eyes are heavy and I'm clearly winning this battle, so I pop on the Honkai Star Rail auto-battle mechanic – after all, all the best mobile RPGs have them – and just place my phone down for a second. Then I pick it up again. 'Defeat'. Oh.
The problem is, I am a lazy, lazy man. I don't want to have to play a game, I love when programming can do that for me. Games journalism is different, I don't want to hand that over to ChatGPT just yet, but engaging with something in my free time? Who needs it? Not me, I thought, with my souped-up team of Gepard, Qingque, Bailu, and Hook. I was wrong.
The thing is, Honkai Star Rail's auto-battle mechanic has something in common with a lot of other auto-battling options. Sometimes, it makes a very strange decision. For instance, I don't think it's necessary for my Trailblazer to use his ultimate single-enemy attack on a Windspawn with just a sliver of health. However, auto-battle is a big fan of overkill, seemingly, and launches into that little bird with all of the Trailblazer's might. Maybe save the big hits for Cocolia, huh?
Healing is another element of the auto-battle mechanic that invites your heart into your chest more often than necessary. I mean, seriously, Bailu, what are you waiting for? Poor Hook's got less than half health, and you're still holding off on your ultimate? What did I do to you? You are literally a doctor.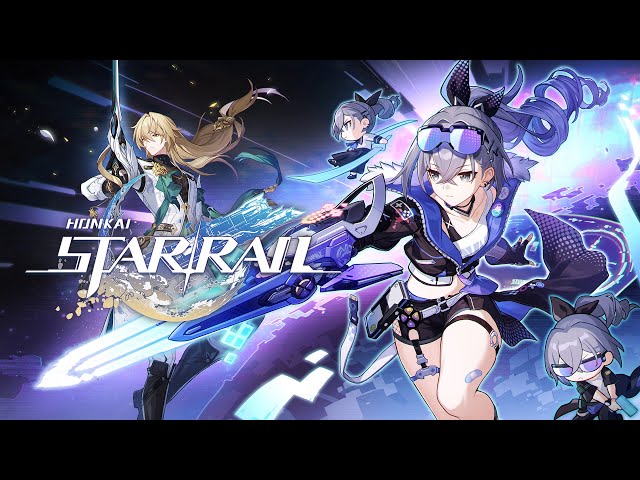 The interesting thing is that there doesn't seem to be a pattern outside of strong-characters-do-better. Just for funsies, I spent 90 trailblaze power to auto-battle the Echo of War level 47 Doomsday Beast three times with various teams of level 50 characters. Even with my characters slightly over-leveled, without a character from the S-tier of our Honkai Star Rail tier list like Gepard the shield-king or Bailu, things can go rogue pretty quickly. Especially for poor Dan Heng. If there's no solid shield or healing options, Dan goes down real quick in a tricky auto-battle. Sure, of the three attempts, I only failed once, but when you only get three goes a week, that makes a difference.
I can't say I'm avoiding auto-battle entirely, though, because I'm not. I've just learned my lesson is all. A couple of low-level enemies at the start of the simulated universe is the ideal situation for auto-battle, an Echo of War battle with an opponent of the same level is never a great idea. Even if you have the ideal type match-up, your characters might go for the minions or distractions on either side of a boss, leaving the big bad to tear through your team as Natasha, for some reason, continues to shoot rockets instead of healing. Really, Natasha? One job. You had one job.
Still, at least the internet agrees with me. A Reddit post with the no holds barred title 'Tingyun in auto-battle p*****s me the f**k off' has more than two-thousand upvotes, with plenty reporting their frustrations with Tingyun handing out extra turns to the wrong character in the comment section. While it's great meme fodder, we would like to see some adjustments to the auto-battle mechanic to meet some of the Honkai Star Rail characters' special abilities, but hey, it's still early in the game's life.
There you have it, our thoughts on the Honkai Star Rail auto-battle system and where and when to use it. For more on the Astral Express, check out our Honkai Star Rail codes, as well as our build guides for Honkai Star Rail's Himeko, Honkai Star Rail's Jing Yuan, Honkai Star Rail's Gepard, and Honkai Star Rail's March 7th. Or, if you're more of a fighter, see our list of the Mortal Kombat 1 characters.