Mortal Kombat 1 kameo fighters are a new addition to the franchise that promises to add even more depth to the fighting game. Since it's a fresh mechanic, we're on hand to tell you all you need to know about MK1 kameo fighters, from who they are to how exactly they can help you be the one to hear those famous last words – "finish him."
But wait, before you pick a kameo fighter to help you, there needs to be a main combatant in your corner, so check out our Mortal Kombat 1 characters guide to see who suits you best. Naturally, Mortal Kombat's Mileena, Mortal Kombat's Scorpion, and Mortal Kombat's Sub-Zero are all present, and they're ready to unleash some Mortal Kombat fatalities and Mortal Kombat 1 fatalities.
Anyway, onto what Mortal Kombat 1 kameo fighters are.
What are Mortal Kombat 1 kameo fighters?
MK1 kameo characters are separate from the main roster, and you need to select them individually. In essence, you can call on them to help you out in the middle of a fight through devastating combos. While we don't know too much about this mechanic yet beyond the glimpses we see in the gameplay trailer below, we have our ears to the ground and will update this guide when new information comes to light.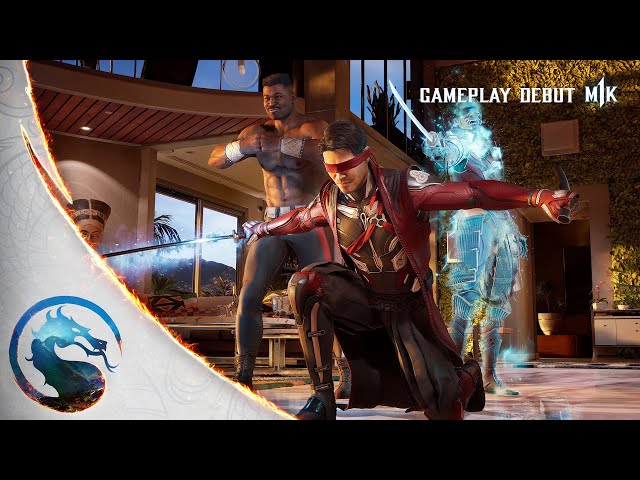 Who are the Mortal Kombat 1 kameo fighters?
The following characters kombat pack kameo fighters:
Johnny Cage
Khameleon
Mavado
Ferra
Tremor
These Mortal Kombat 1 kameo fighters are confirmed for the base game:
Jax
Sonya
Shujinko
Johnny Cage
Goro
Kano
Frost
Sektor
Cyrax
Scorpion
Darrius
Well, there you have it, everything we can tell you about Mortal Kombat 1 kameo fighters. If you simply can't wait for the game, check out our Mortal Kombat 1 pre-order and Mortal Kombat 1 kombat pack guides, and maybe take a look at our Mortal Kombat Sonya article to see what the special forces general is up to. Oh yeah, we also have the answer to an all important question, is Mortal Kombat crossplay available?