Setting out on a new adventure can be as intimidating as it is exciting. But, if you're diving headfirst into the amazing world of the massively popular Tower of God webcomic, our Tower of God codes are the perfect way to kick off your great journey. With plenty of summon tickets, in-game currency, and more, you can tear up Revolution Road in no time.
We update our Tower of God: Great Journey codes list regularly, so be sure to check back from time to time to grab them all. Or, if you want more gacha goodness, we've got plenty of content covering the best gacha games, including our Genshin Impact tier list, Honkai Star Rail tier list, Eversoul tier list, and more.
Active Tower of God codes
Here are all of the new Tower of God: Great Journey codes:
DEVSNOTE4UTOGGJ – free rewards
TOGGL100D4YS – free rewards
4LBELD4UTD – free rewards
How do I redeem my Tower of God codes?
You can redeem your Tower of God: Great Journey codes by following these simple steps.
Launch Tower of God: Great Journey
Tap the menu icon to the top-right corner of the screen
Open the settings menu by hitting the cog icon to the right-hand side of the screen
Head to the account tab
Select the 'redeem code' option
Type or paste your code into the text box
Hit okay
Head to your in-game mailbox in the menu to grab your rewards!
Expired codes:
THANKYOUTOG
TOGTOP1
APR1FOOLSTOG
TOGGJ1MDLTU
TOGSUMMON6957
LOVETOG3812
TOGGIVEITEM1332
NEWENDORSI0227
TOGGETITEM1242
TOGGETDIA1157
togdia369
TOGDEVNOTE0220
NEW1RREGUL4R0219
0218GRE4TJ0URNEY
PLAYTOG021723NOW
WELCOMETOG2023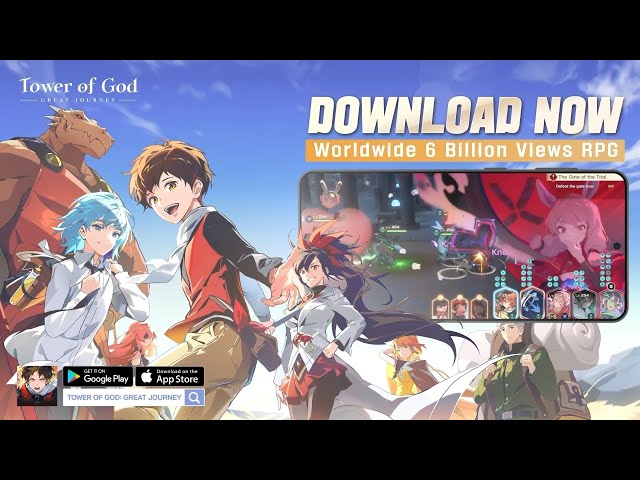 What are Tower of God codes?
Tower of God: Great Journey codes are freebies given out by NGELGAMES to help you on your great journey. Offering a variety of awesome rewards like gacha summon tickets and in-game currency, they're perfect to help you get your next adventure off on the right foot. We update this guide whenever new codes drop, so be sure to bookmark this page and check back from time to time for more goodies.
That's all the Tower of God codes we've got for now. If you want even more freebies, check out our Genshin Impact codes, Honkai Star Rail codes, and AFK Arena codes.