We are putting together the best Digimon wallpaper collection possible, so you can have a true champion desktop. Look, we see a franchise full of adorable critters, and we love it. Digimon might be the younger and less cool brother of Pokémon, but it's got a firm place in our hearts thanks to years of great games, movies, and countless Digimon to fawn over.
Before we dive into our full guide, we have plenty of other great collections for all your nerdy needs. Check out our articles on the best Mario wallpaper, Pokémon wallpaper, Zelda wallpaper, Skyrim wallpaper, Genshin Impact wallpaper, Final Fantasy wallpaper, and so many more.
Let's dive into our guide to the best Digimon wallpaper.
The Digimon anime is a classic that captures a sense of adventure and childlike wonder that few shows can. This wallpaper perfectly recreates that, with a lovely soft orange tone and a bevvy of our favourite Digimon friends.
Yes, Digimon are cute, but don't forget they can become big and powerful monsters as well! This great artwork features Agumon, Gabumon and the gang, as well as a select few of the most intimidating forms these digital monsters can take.
What can we say? Gabumon is the coolest. I get it, Agumon is likely the most recognisable Digimon, but we all know Gabumon is better, right? Show your love for this adorable fella and its owner Matt in this stylish and emotive wallpaper.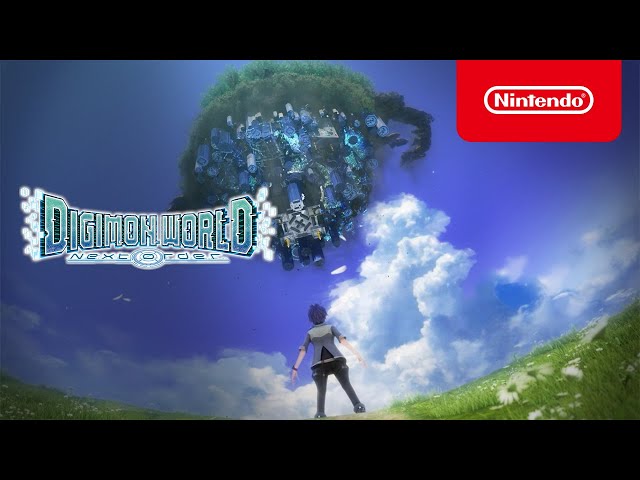 Part tactics game, part visual novel, all fun. Digimon Survive is a fantastic game that takes the franchise to places it's never been before. We love this artwork almost as much as we love the game, which you should read all about in our Digimon Survive review.
Digimon World: Next Order @BandaiNamco
The Digimon World: Next Order release date is nearly here, so show your love for the RPG series with this fantastic artwork. Take your Digimon companion on a grand adventure, and if they can't evolve in time, watch them die and be reborn as another Digimon egg… but with higher stats than before (morbid, right?). If you're on the fence about picking up the game, be sure to check out our Digimon World: Next Order Switch review.
Digimon Story: Cyber Sleuth – Hacker's Memory @BandaiNamco
Dive into the Digital World and prove Keisuke's innocence in Digimon Story: Cyber Sleuth – Hacker's Memory. This thrilling title features hundreds of Digimon to discover, train, and battle. Plus, this artwork featuring Agumon and Keisuke has us pining to jump into the adventure all over again!
Alright, folks, that's all the Digimon wallpaper we have for today. But if you need even more great guides, check out our articles covering the best games like Pokémon, games like Pokémon Go, and Digimon games on Switch and mobile.