FC 24 potential is exactly what it sounds like. It's a term to describe how much a player can develop and get better. Just like in FIFA before it, FC 24 has different levels of potential for different players – but knowing the ones to choose is going to be difficult before the football game launches.
So, we've done our best to show the possible potential, based on figures from FIFA 23, but be sure to check back once the game is out for more solid numbers – or head to our FC 24 wonderkids page to see our prediction for the best young players in the game. We've also explained FC 24 points and taken a stab at EA FC ratings, too.
What is FC 24 potential?
Potential is a term to describe how much a player can develop in FC 24's career mode. For example, a player like Mosies Caciedo has a rating of 75 in FIFA 23, with a potential of 83. A player's potential is the rating they can reach with the right development and training.
The issue for us is, we have no idea how FC 24 changes the game, so we can't be sure of any player's potential. We can look at FIFA 23's numbers, though players change a bunch over 12 months, and EA's scouting team always makes a lot of changes, even to the lesser-known players out there.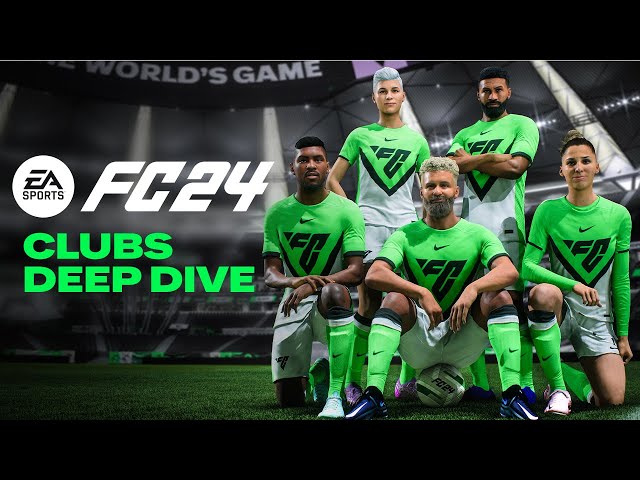 FC 24 potential – biggest growth
Here we've listed who we imagine could have the biggest change in overall rating, based on FIFA 23's numbers and the age of the player. All these players had a potential growth in their rating by at least 20 points – Alfie Devine, for example, could develop from a 61-rated player into an 83 overall.
Alfie Devine, 19
Fabio Chiarodia, 18
Sidney Raebiger, 18
Kaide Gordon, 18
Tommi O'Reily, 19
Carney Chukwuemeka, 19
Dom Ballard, 18
FC 24 potential – highest ratings
Here, we've listed who we believe will hit the highest ratings in FC 24. This may not be the biggest jump in overall rating, but the potential growth pushes them to be the best players the game has to offer. All these players have the potential to grow beyond the 90/100 overall rating in FIFA 23, for example.
Erling Haaland, 23
Gianluigi Donnarumma, 24
Florian Wirtz, 20
Jude Bellingham, 20
Dusan Vlahovic, 23
Ruben Dias, 26
Federico Valverde, 25
Of course, this is early days, so come back for updated FC 24 potential stats when we've got hard numbers. While we wait for the FC 24 release date, check out our FC 24 starter team, FC 24 ultimate team, and FC 24 lengthy guides for even more.