If you're looking for FC 24 lengthy players, we get it. Until recently, the tall and strong have had something of an advantage in EA Sports' series of soccer simulators. However, following a patch for FIFA 23, it's up for debate whether lengthy players hold the advantage they once did. We won't know until launch, but we do know some players that might benefit if the perks of being tall and powerful are back at the top of the meta.
To get ready for the season ahead, check out our guides to FC 24 career mode, FC 24 ultimate team, FC 24 wonderkids, FC 24 starter team, and FC 24 points. Or, if you're looking for more sports experiences, check out our lists of the best football games, basketball games, baseball games, and golf games.
What are FC 24 lengthy players?
To properly understand what we mean by FC 24 lengthy players, you first need to understand the AcceleRATE system which traditionally divides players into three archetypes: controlled, explosive, and lengthy. These archetypes define how a player acts both with and without the ball, but now it can also be a mixture, with some players purely explosive while some are controlled lengthy or controlled explosive, and so on.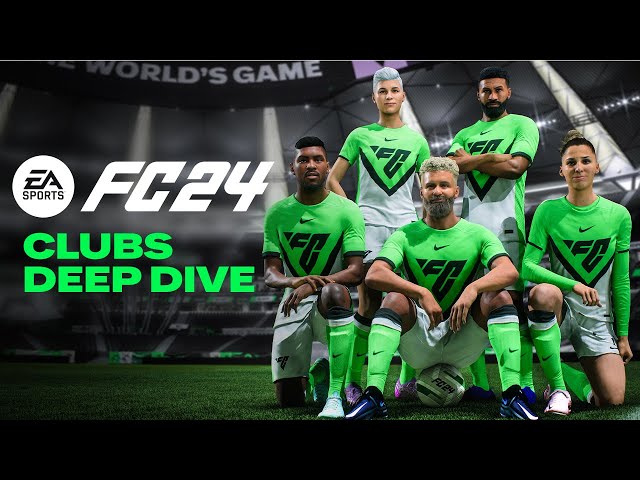 Lengthy players are popular because they prove the best over distance and can take the ball from your penalty box all the way into your opponent's final third. Of course, there is a sacrifice in that lengthy players struggle to cover short distances and maintain control, but considering they're often big and strong, it still takes a solid tackle to get them off the ball.
While lengthy strikers are especially popular, with stars like Kane and Haaland capable of driving into the boxing and finishing with style, there are advantages to having lengthy midfielders and defenders too. Their natural height makes them a key target for set pieces, like corners and free kicks, while their strength makes it easier to fend off tackles. Of course, there are advantages to each type of AcceleRATE archetype, but lengthy is the most popular by some distance.
FC 24 lengthy requirements
The requirements for FC 24 have changed a little since FIFA 23. Now, lengthy players need to be at least 188cm tall, excluding some of last year's inclusions like Casemiro and other popular options. Lengthy players also need a strength rating of 80 or higher, acceleration of 55 or higher, and their agility subtracted from strength needs to be above 20. That leaves much less to work with than in FIFA 23, but that might be a good thing, considering how dominant lengthy players have been in the online meta.
FC 24 lengthy players predictions
Below you can find a list of some of the most reliable lengthy players from FIFA 23, as we're currently waiting for all the data from FC 24. Still, as all these players are superstars in the world of soccer, we think our FC 24 lengthy players predictions are pretty on the money, but we're going to come back and check them over once the FC 24 release date comes around.
| | | |
| --- | --- | --- |
| FC 24 lengthy player | Team | Position |
| Harry Kane | Bayern | ST |
| Erling Haaland | Manchester City | ST |
| Wout Weghorst | Burnley | ST |
| Romelu Lukaku | Inter Milan | ST |
| Kai Havertz | Arsenal | CAM |
| Leon Goretzka | Bayern | CM |
| Paul Pogba | Juventus | CM |
| Sergei Milinkovic | Al-Hilal | CM |
| Tyrone Mings | Aston Villa | CB |
| Virgil Van Dijk | Liverpool | CB |
| Cristian Romero | Tottenham Hotspur | CB |
There you have it, our predictions for FC 24 lengthy players as well as an explainer on the changes to the AcceleRATE system. To change up your ball games for board games, see our guides to Monopoly Go free dice and Monopoly Go stickers.