The FNAF series may not be best known for its human characters, but they still play a crucial part in the story, as well as the overarching lore. FNAF Gregory is one of the more important human characters after building a friendship with Freddy, though the mystery around his parents and their disappearance is one of the most intriguing story elements in recent years. So, let's get to know the child genius with our full Five Nights at Freddy's Gregory guide.
Before we dive into the rest of this guide, don't miss our wealth of fantastic coverage on titles like FNAF and Poppy Playtime. We have articles on FNAF Roxy, FNAF Chica, FNAF characters, Poppy Playtime characters, Poppy Playtime toys, Poppy Playtime Mommy Long Legs, Poppy Playtime Boogie Bot, Poppy Playtime Huggy Wuggy, and much more.
Let's crack on with our FNAF Gregory guide.
Who is FNAF's Gregory?
One of the only human characters to make a physical appearance in the series, FNAF's Gregory is a child with brown hair and a blue t-shirt, known for his intelligence and talent with electronics. In FNAF: Security Breach, Gregory spends a lot of time hiding inside Glamrock Freddy, as, after being hacked on stage, Freddy has rebooted into safe mode. Gregory is also on the run from Vanny (who some theorise to actually be FNAF Vanessa), a creepy, anthropomorphic rabbit who first appears in in FNAF: Security Breach, and one of the endings hints that Gregory is actually homeless.
It's not clear if Gregory is actually homeless or what happened to his parents, though one of the endings of FNAF: Security Breach shows Gregory on the street, but it is unclear which – if any – of the six endings are canon. Even if he is homeless and living on the streets, his clothes seem too tidy, and his intelligence hints towards a good education. Gregory may come from an affluent home, and could be on the run. While we know Vanny is hunting Gregory, we don't know if Vanny is responsible for anything that may have happened to Gregory's parents.
What is FNAF Gregory's personality?
Though he is scared of being pursued by Vanny, FNAF Gregory is still a confident and intelligent kid. He clearly isn't scared of all animatronics, as the game hints that he is responsible for helping to fix Freddy after he was hacked at the beginning of FNAF: Security Breach, perhaps even using his intelligence to boot Freddy into safe mode.
Gregory appears fearless and inquisitive, choosing to help Freddy confront the other animatronics roaming the Mega Pizzaplex. While he is clearly scared of Vanny and her robots, Gregory relishes in enacting revenge, and seems happy to finally kill Vanny and end his torment, though he does seem remorseful once the ordeal is over.
What is FNAF Gregory's age?
Though it is never explicitly stated, his height and voice indicate that Gregory is around ten to twelve years old.
Is FNAF Gregory a robot?
With so much deep lore and a lack of clear explanations, many fan theories surrounding FNAF have cropped up within the community. One such theory is that FNAF Gregory may actually be an animatronic, perhaps a robot version of the Crying Child. However, very little in the game points towards this, and many fans disagree with the theory. Like many things in FNAF, there is no clear answer, but general opinion for now sways towards Gregory just being a regular human child.
FNAF Gregory appearances
So far, Gregory only appears in FNAF: Security Breach.
Who is the FNAF Gregory voice actor?
Marta Svetek is the voice actor for FNAF Gregory, who you may also recognise from her voice work in Horizon Forbidden West, Destiny 2: The Witch Queen, and Battlefield 2042 as Commander Alloscka.
Is FNAF's Gregory in the FNAF movie?
As far as we can tell, Gregory isn't part of the FNAF movie cast.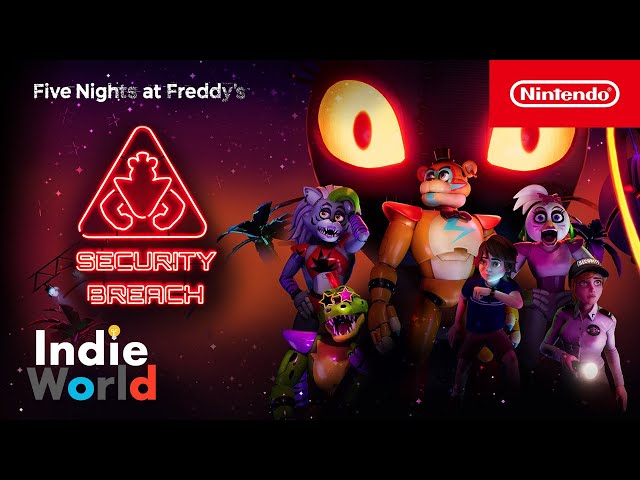 Right folks, that's all we have for our FNAF Gregory guide for today. If you have any burning questions we haven't answered, be sure to tell us over at the Pocket Tactics Facebook page. But if you need even more great guides, be sure to check out our articles covering FNAF Foxy, and FNAF Freddy. Or, to treat the FNAF fan in your life to something other than a basket of exotic butters, check out our FNAF plush, toys, and Funko guide.