Hoyoverse's teaser ahead of Fontaine gave us a cast of new characters, including Genshin Impact's Egeria. Unfortunately, only her voice features in the teaser, and we really don't know much about her other than her name and that she's from Fontaine. Whoever this mystery lady is, Hoyoverse evidently wants to keep her under wraps, which tells us she's someone important.
For more Genshin Impact Fontaine characters that we do know about, here's everything about Genshin Impact's Clorinde, Genshin Impact's Neuvillette, and Genshin Impact's Wriothesley ahead of their release.
Now, let's jump into our Genshin Impact Egeria guide.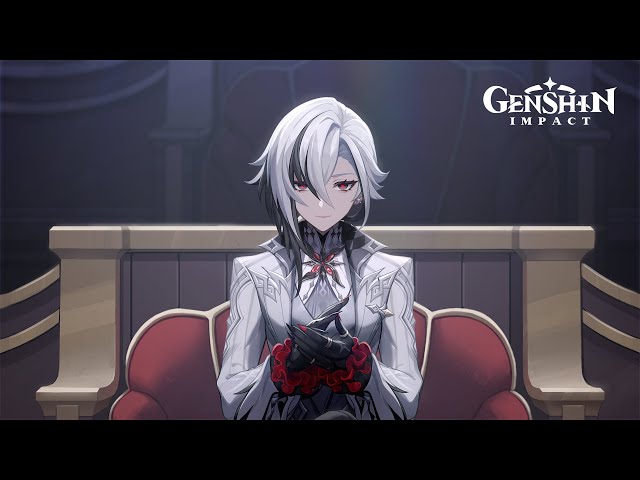 Who is Genshin Impact's Egeria?
Though credited in the Overture Teaser, she doesn't appear as a character – only as a voice-over. Her voice line in the trailer is the following:
"The original sin is the fairest. Everyone sinks. Make the most of the final feast, because for the sinners, the curtain call has come."
Egeria's voice actors are Courtney Steele in English and Kim Hayeong in Korean. They're recognizable for their parts in Dislyte and Pokémon respectively.
So who is she? Egeria is Lord of Amrita, the previous and original hydro archon, creator of the oceanids – hence why they don't want to return to Fontaine now as they're not fans of Focalors. She died during the cataclysm some 500 years ago, where her body became the water of Amrita, which Rukkhadevata – the previous dendro archon – tethered to the mortal realm by using it to grow the Harvisptokhm tree in Sumeru.
If we look at what 'egeria' means, it may provide some hints as to the character's lore. Egeria, in mythology, was a nymph that brought laws and rituals to ancient Roman society. Does this sound familiar? It should, because Fontaine is all about the court of law. Plus, nymphs are usually associated with water, so she fits right in in Fontaine.
Genshin Impact's Egeria release date speculation
Given who she is, it's unlikely that Egeria will be a playable character. We're willing to be proven wrong, but we're not holding our breath.
Here are the latest Honkai Star Rail codes if you fancy jetting off to the stars, and check out our Honkai Star Rail Luocha, Honkai Star Rail Yukong, and Honkai Star Rail Blade guides for who to build next.