Attention all Honkai and Genshin Impact players, or Hoyoverse fans in general, a new game is on the way. The Honkai Star Rail release date is finally here! Hoyoverse officially unveiled the game as part of the Starfire Sonorant concert, which took place as part of the third-anniversary celebration for Honkai Impact 3rd. The final Honkai Star Rail beta is now over, and everyone can get their hands on the game now.
Honkai Star Rail has turn-based combat and features many similar systems found in Genshin Impact. The latter of which continues to grow, with new areas and characters becoming available as part of fresh Genshin Impact updates. To learn more, we recommend you check out our Honkai Star Rail characters guide when you're done here. Also, here's what we know about Honkai Star Rail codes!
When is the Honkai Star Rail release date and launch time?
The Honkai Star Rail release date was on April 25, 2023, and the Honkai Star Rail launch time was 19:00 PT / 22:00 ET / April 26, 03:00 BST.
When is the Honkai Star Rail beta?
The first closed Honkai Star Rail beta was available to iPhone users only, and then Hoyoverse held a second closed beta back in May 2022 for multiple platforms. The third and final closed beta is now finished on mobile and PC.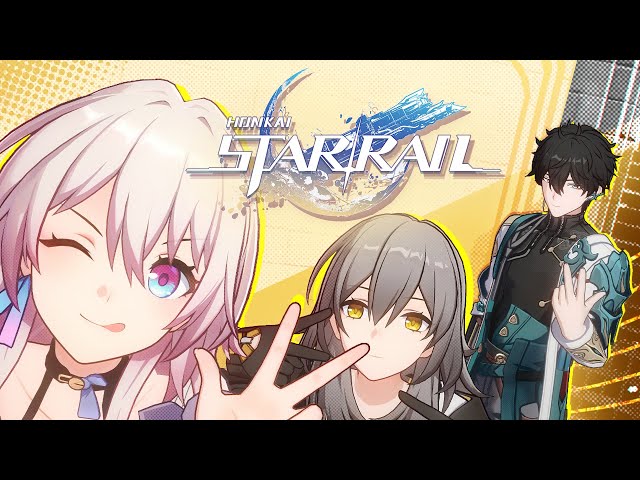 What are Honkai Star Rail pre-registration rewards?
Honkai Star Rail pre-registration has now finished as the game is live. Here are the rewards you can expect as the community reached various milestones:
500k pre-registrations: 50k credits (already achieved)
One million pre-registrations: three Star Rail passes (already achieved)
Two million pre-registrations: one Trailblazer Avatar – Welcome (already achieved)
3.5 million pre-registrations: four-star character Serval (already achieved)
Five million pre-registrations: 15 Star Rail passes (already achieved)
If the number of our social media account followers reaches 2.5 million: two Star Rail passes and 50k credit (already achieved)
Is Honkai Star Rail on PlayStation?
During the PlayStation State of Play event, Hoyoverse announced that Honkai Star Rail will be available on PlayStation 5 on October 11, 2023. Not long now!
For more HSR content, head on over to our Honkai Star Rail banner guide and Honkai Star Rail tier list for in-depth information on the game.