Gaming goliath Hoyoverse invites you to take part in a fresh Honkai Star Rail event called Interstellar Warp, which launches you into a fiendishly morish, Doodle Jump-style mobile jumping game, bursting with bounce-enhancing boosters, enticing easter eggs, and cosmically casual gameplay. It also offers you the opportunity to win some epic merchandise prior to the game's full release.
Described by Hoyoverse as a galaxy adventure game designed by Pom-Pom (conductor of the Astral Express and Honkai Star Rail's answer to Genshin Impact's Paimon), Interstellar Warp intends to 'help you better adapt to the cosmic environment'. Swing or swipe your phone from side to side to keep your character hopping from platform to platform, as you collect items to snag buffs and boosts, and tap on monsters to keep those beasties at bay.
The Interstellar Warp minigame comes along just in time to celebrate the launch of the second Honkai Star Rail beta, getting us all geared up and ready for our next opportunity to explore the vast universe full of mysteries and dangers. And, with us eagerly chomping at the bit in anticipation of the full Honkai Star Rail release date, this pesky platform hopper is perfect for passing the time.
Throughout the event, you can obtain Star Drift Bottles by completing daily missions and accumulating Interstellar Warp Points through successful runs. Opening Star Drift Bottles gives you a chance to get Hoyolab background images, badges, character stands, and more.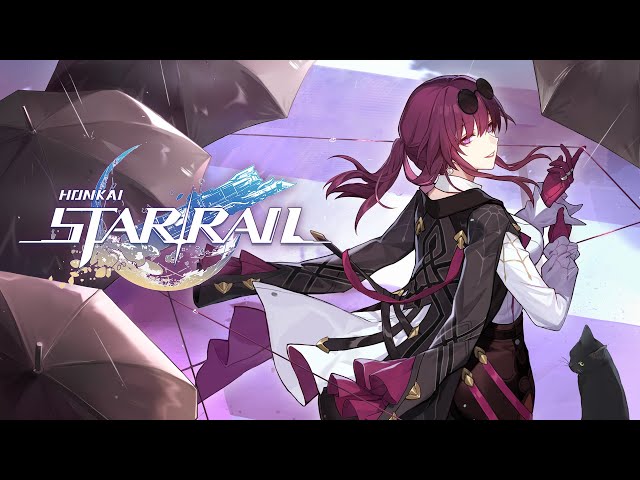 How do I take part in the Interstellar Warp Honkai Star Rail event?
Click on this link to take part in the Interstellar Warp minigame. If you're on PC, it brings up a QR code for you to scan on your mobile device, whereas if you're on mobile, clicking the link takes you directly to the game page.
From there, Pom-Pom takes you on a brief tour of the game, laying down the rules and rewards. You can check out this post on the Hoyolab forum to find out more about the in-game items, enemies, and more.
What are the Interstellar Warp Honkai Star Rail rewards?
As mentioned above, you can earn Star Drift Bottles throughout the event by completing daily missions, such as sharing the game or checking out the official Honkai Star Rail social accounts and Hoyolab pages. Check your daily tasks and rewards by tapping on the trophy icon at the top of the screen.
When you open the Star Drift Bottles, a message pops up telling you whether you've won any rewards. These possible rewards include
Exclusive Hoyolab background images
Commemorative mousepads
Character badge set (each set contains a badge featuring Dan Heng, March 7th, Kafka, Herta, and Asta)
Each participant can only win one merchandise reward throughout the event. Head over to the Hoyolab post to read the terms and conditions, and details on how to claim the rewards.
That's all we've got on this fun Honkai Star Rail event for now. What's your highest Interstellar Warp score? Have you managed to uncover that easter egg yet? Hit us up on Twitter or Facebook to let us know. Or, if you're looking for more casual fun to keep you busy until we can hop back on board the Astral Express, check out our list of the best idle games on mobile.