While Hoyoverse's hit game is already available on PC, mobile, and PlayStation, we're still eager to hear anything about the upcoming Genshin Impact Switch release date. Hopefully, with the trailer for the Switch version already in circulation, we shouldn't have to wait too long – though we may send a couple of prayers to the archons in hopes of getting it sooner. Every journey may have its final day, but we can't help rushing towards this one!
If you want to keep up to date with all the latest Genshin Impact news, be sure to keep an eye on our Genshin Impact update, Genshin Impact next banner, and Genshin Impact tier list guides. You can also stock up on primogems with our Genshin Impact codes. We're also got great build guides for characters like Genshin Impact's Freminet, Genshin Impact's Baizhu, and Genshin Impact's Zhongli.
Genshin Impact Switch release date speculation
While Hoyoverse has confirmed that we're definitely getting Genshin Impact on Nintendo Switch at some point, it's yet to announce a release date. Way back on January 14, 2021, we got a sneak peek of what's to come in the Genshin Impact Nintendo Switch trailer, as seen above.
We still don't know when exactly we'll get a Genshin Impact Switch release date, but Hoyoverse has doubled down as recently as May 2022 on its intent to bring the game to the platform. In an interview with gonintendo.com, Xin Yang, Hoyoverse's global PR specialist, confirmed this directly after receiving the query, and promised more information on the release in the future.
We'll be sure to update this guide whenever new information drops. But for the time being, you can still play Genshin Impact on mobile, PC, and PS4.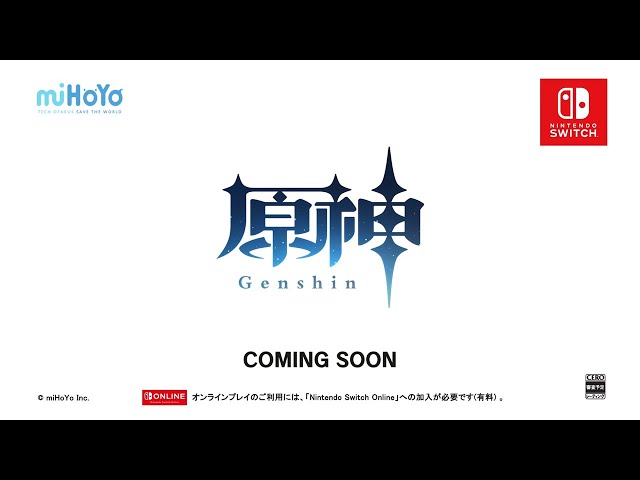 Will Genshin Impact Switch have cross-play and cross-save?
While we can't say for certain, it's more than likely that cross-play and cross-save will be a feature in the RPG's switch version, given that all other platforms are cross-play compatible. All progress is bound to your Hoyoverse account, server, and player ID, so you should be able to log in on the Switch version and pick up where you left off on your phone, PC, or other console, playing with any friends on the same server as you, regardless of their platform.
That's all we have on Genshin Impact's Switch version at the moment. If you're at a loss, we're here to answer the question: what is Genshin Impact? To stay busy until the open-world RPG lands on Switch, you should check out our list of the best Nintendo Switch multiplayer games here. Or for more Hoyoverse content, check out our build guides for Honkai Star Rail's Luka, Honkai Star Rail's Guinaifen, and Honkai Star Rail's Lynx.