Overwatch 2's voice lines are one of the many, many ways to customise your character. Beyond the more obvious Overwatch 2 collectibles, being able to have an aural way to change your hero to your liking all while finding out more about their personality is nice.
But Overwatch 2's voice lines are locked behind the in-game currency. While some characters are also locked behind the same sort of thing, most of them aren't. If you want to hear and learn more about your favourite Overwatch 2 characters, you're going to need to go into the game's menu or find an easier, more casual way.
So, we've got details of our favourite Twitter account for all the Overwatch 2 voice line mavens out there. On a more basic level, we explain how to find and unlock voice lines, as well as a full list of every hero's voice actor. For more customisation, check out our Overwatch 2 skins, Overwatch 2 battle pass, and Overwatch 2 weapons guides.
How do I listen to Overwatch 2 voice lines?
You can hear Overwatch 2 voice lines in-game. Just follow these steps:
Boot up Overwatch 2
Head to the hero gallery
Choose the hero whose lines you want to hear
Head to 'voice lines'
Scroll to the one you want to listen to!
It's really that simple. Still, if you'd rather not have to sit in one of the many Overwatch 2 queues, this Twitter account is a great way to hear them on the go.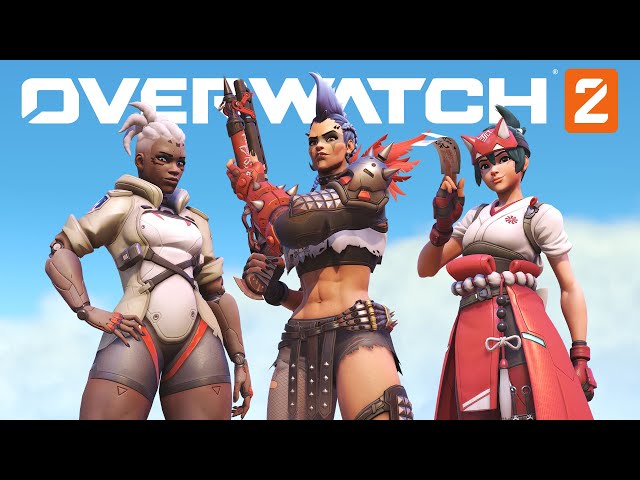 How do I unlock Overwatch 2 voice lines?
Following the steps above, you just need to choose the Overwatch 2 voice line you want to unlock for your character and unlock it. Of course, you need to get this currency first, which costs money, so make sure you're choosing one you really want! Once you have, you can hear the lines while roaming one of the many Overwatch 2 maps.
Overwatch 2 voice actors
Here's every single Overwatch 2 voice actor for you:
Ana – Aysha Selim
Ashe – Jennifer Hale
Baptiste – Benz Antoine
Bastion – Chris Metzen
Brigitte – Matilda Smedius
Cassidy – Matthew Mercer
D.Va – Charlet Takahashi Chung
Doomfist – Sahr Ngaujah
Echo – Jeannie Bolet
Genji – Gaku Space
Hanzo – Paul Nakauchi
Junker Queen – Leah de Niese
Junkrat – Christopher Lee Parson
Kiriko – Fairouz Ai (Japanese), Sally Amaki
Lúcio – Jonny Cruz
Mei – Elise Zhang Yu
Mercy – Lucie Pohl
Moira – Genevieve O'Reilly
Orisa – Cherrelle Skeete
Pharah – Jen Cohn
Reaper – Keith Ferguson
Reinhardt – Darin de Paul
Roadhog – Josh Petersdorf
Sigma – Boris Hiestand
Sojourn – Cherise Boothe
Soldier 76 – Fred Tatasciore
Sombra – Carolina Ravassa
Symmetra – Anjali Bhimani
Torbjörn – Keith Silverstein
Tracer – Cara Theobold
Widowmaker – Chloe Hollings
Winston – Crispin Freeman
Wrecking Ball – Jonathan Lipow
Zarya – Dolya Gavanski
Zenyatta – Feodor Chin
There you have it, all the info you need on Overwatch 2 voice lines and voice actors. For more, check out our Overwatch 2 codes, Overwatch 2 phone number, and Overwatch 2 servers guide for some technical troubleshooting.