What a joyous time to be a Nintendo Switch lover, as the incredible Persona 5 finally makes its debut on the Japanese hardware. Yes, you read that right, Persona is due to hit Switch, and we know this thanks to that lovely little Nintendo Direct Mini from today. Seriously, these showcases never fail to let us down.
The Persona 5 Nintendo Switch announcement is bound to be a crow pleaser for those of you that love the game on other platforms, and for those of you yet to experience it, all we can say is that you're in for one hell of a treat, as the game is one of the best in the Persona series.
In Persona 5, you follow the story of a high school student, who goes by the pseudonym of Joker, in modern-day Tokyo. During the school year, Joker and some of his fellow teens awaken a secret power, which results in them becoming secret vigilantes, a group known as the Phantom Thieves of Hearts.
Naturally, the RPG features fantastic combat that utilises your entire party, and while you're not saving the Japanese capital, you can do what every other typical teenager does. Spend time with friends, and even develop romantic relationships.
Is there a Persona 5 Royal Switch trailer?
Of course there is, and you can check out the latest Persona 5 Royal trailer for Switch below: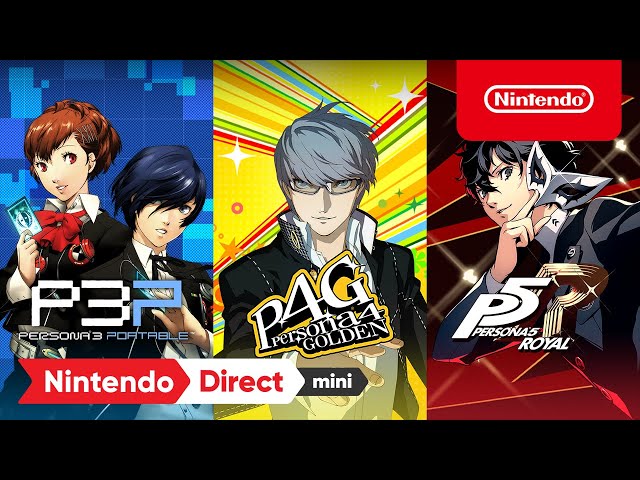 What is the Persona 5 Nintendo Switch release date?
Thanks to the Nintendo Direct showcase, we know that Persona 5 hits Nintendo Switch on October 21, and not only that, but so do Persona 4 and P3P! Make sure you check out our Persona 4 Switch release date and Persona 3 Switch release date guides for more info.

What's Persona 5 Royal's story?
The Story of Persona 5 follows a teenager known as Ren, Who's forced to move to Tokyo after being falsley accused of assault, and here's where he adopts an alias known as Joker, and forms the Phantom Thieves of Hearts.
Of course, he's not alone, as he's joined by Persona 5's Ann, Persona 5's Makoto, Persona 5's Morgana, Persona 5's Yusuke, Persona 5's Futaba, and more. Furthermore, to discover more about the main man, check out our Persona 5 Joker guide.
In the meantime, you can keep yourself busy with our list of the best Switch RPGs – many fantastic adventures await you.