If you want to know what Pokémon Go Apple Watch features exist, you're in the right place. We've got a phone, an Apple Watch, and a dream, and are exploring with our creatures to find out exactly what that expensive bracelet adds to the Pocket Monster experience. If you already own an Apple Watch you should find this handy, but maybe don't rush out to buy one otherwise.
Before we dive into the rest of this guide, be sure to check out our extensive library of helpful Pokémon guides. We have coverage explaining the strongest Pokémon, worst Pokémon, Pokémon Go Shaymin, Pokémon Go promo codes, Pokémon Go Regieleki, Pokémon Go Ursaluna, Pokémon Go raid schedule, Pokémon Go community day, Pokémon Go events, Pokémon Go Gimmighoul, Pokémon Go souvenir, and our Pokémon Go download guide.
Alright, trainers, let's launch into our Pokémon Go Apple Watch guide.
Is Pokémon Go compatible with the Apple Watch?
Pokémon Go is no longer compatible with Apple Watch, but it used to be. Back in 2016, Niantic released a companion app for the Apple Watch that tracked nearby Pokémon, your steps, and eggs. However, in 2019, Niantic discontinued this app. Now, your Apple Watch is only capable of displaying notifications from Pokémon Go while you're playing on your phone, such as when you catch a Pokémon or spin a Pokéstop. You cannot use your Apple Watch to control Pokémon Go in any way.
Is there a Pokémon Go app for Apple Watch?
No, the Pokémon Go Apple Watch app is now discontinued.
Will there be a Pokémon Go Apple Watch app?
Right now, Niantic has no public plans for a new Pokémon Go Apple Watch app. We will update this guide if or when more information becomes available.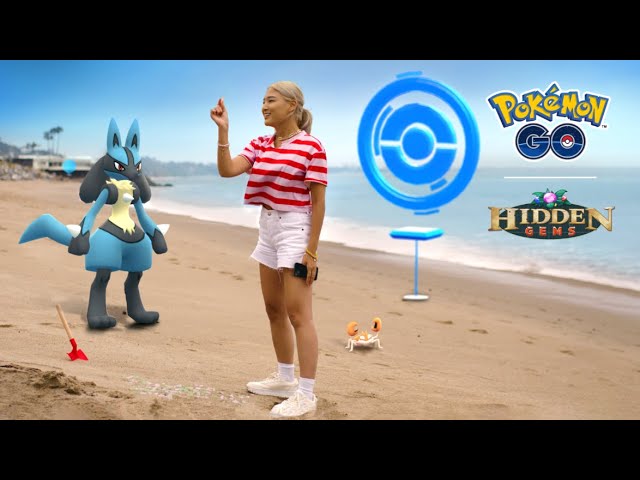 That's all we have on Pokémon Go Apple Watch functions for today, folks. For even more great Pokémon content, check out our guides covering Pokémon Go Palkia and Pokémon Go Dialga.