If you want to be the strongest warrior in Osiris Productions' Bleach-inspired game, you're going to have to take on your Project Mugetsu Zanpakuto. This foe is all that stands between you and the Project Mugetsu shikai, a famous weapon known for its use in the anime series. So, we've put together this guide detailing how to take on your Zanpakuto, so you can concentrate on harvesting some souls.
While you're here, be sure to check out our picks for the best Roblox games, as well as our Roblox promo codes and Roblox game codes. In the latter you can find plenty of World Zero codes, Anime Adventures codes, Shindo Life codes, Blox Fruits codes, and of course, Project Mugetsu codes.
What is a Project Mugestu Zanpakuto?
Project Mugetsu's Zanpakuto is an inner spirit that you need to battle to unleash your true potential and unlock the shikai weapon. You can't jump right into this fight, though. There are some hoops to get through first, so we've laid out the steps below. Just keep in mind that you need to be a soul reaper, so if you've already begun your quest as a Project Mugestu hollow, it might be worth starting over.
Talk to Kisuke to become a soul reaper
Complete Kisuke's requests to become a member
Unlock Senkaimon on the skills menu to transport to the Soul Society
In the Soul Society, press 'K' to begin the meditation minigame
Meditate to level 20
Select the 'fight Zanpakuto' option when it appears
Defeat the boss
Claim your new weapon
When it comes to taking on your Zanpakuto, you want to make sure to use the lay of the land to your advantage. Zanpakuto battles rank among some of the toughest in the game, so keep calm and go into the fight at a decent combat level. There are two battles with your Project Mugestu Zanpakuto, the first at level twenty to unlock the shikai and the second arriving at level 50 to earn the bankai.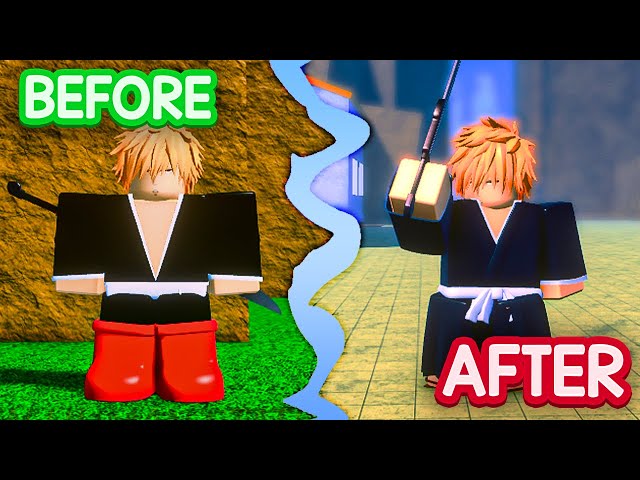 There you have it, our guide to taking on your Project Mugetsu Zanpakuto. For more stealthy adventures in feudal Japan, check out our picks for the best ninja games and the best samurai games on Switch and mobile.