If you have a fear of spiders and a bit of a disdain for trains, you might want to give our Choo Choo Charles mobile guide a miss. But, if you happen to be a fan of the Steam game and have a fascination with the train-spider hybrid, you probably want to know the answer to a pressing question – is there a Choo Choo Charles mobile port?
Though if it's creepy toys that are of a bigger interest to you, it's our Poppy Playtime Poppy, Poppy Playtime Mommy Long Legs, Poppy Playtime Boogie Bot, and Poppy Playtime Huggy Wuggy guides that you should read. Or, if you like to enjoy a slice of pizza with impending death, wander on over to our FNAF characters, FNAF Foxy, FNAF Chica, and FNAF Vanessa content.
Anyway, onto what you need to know about Choo Choo Charles mobile.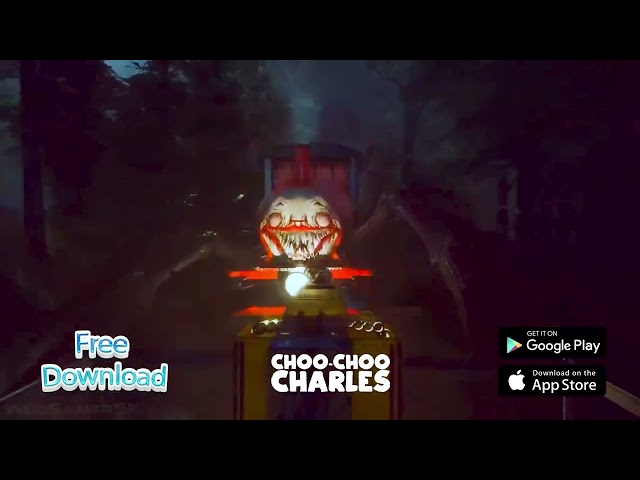 Is there a Choo Choo Charles mobile port?
The short answer is no. There isn't a Choo Choo Charles mobile port. There are similar games, but not the official version from Two Star Games.
However, if you really want to run away from the spooky locomotive on your smartphone, there's such a thing as APKs. However, you can play a fan version of the game on Roblox, and our Edward the Man-Eating Train codes can help you get ready.
How do I download Choo Choo Charles on mobile?
The only way to play the game on mobile is through APKs. As ever, you should approach this option with caution due to the risk of viruses and malware. However, should you be set on playing this game on mobile, the Choo Choo Charles mobile site is the best option. Just make sure that you carefully follow the instructions.
There you go, everything you need to know about a possible Choo Choo Charles mobile port. To keep the scary times rolling, give our Poppy Playtime characters guide a read.