Not much is known about Genshin Impact's Murata, and the mystery surrounding her is intriguing. She's only been mentioned a handful of times in the story so far, giving us very few clues as to her true identity. We've gathered everything we know about Genshin's Murata all in one place for you, so you can keep up to date.
We've got loads of great Genshin guides to help you understand the larger story of the Traveler's journey. Check out our guides to Genshin Impact's Pantalone, Genshin Impact's Guizhong, Genshin Impact's Tsaritsa, and Genshin Impact's Paimon. Grab yourself some Genshin Impact codes while you're here too.
Who is Genshin Impact's Murata?
Murata was once the Pyro Archon and ruled over the region of Natlan. We know very little about her, and what we do know predominantly comes from the Genshin Impact manga prologue. She was also known as the Lady of Fire and the God of War, and Genshin Impact's Venti references her fiery temper and says that she could be "obnoxious at times".
Is Murata Genshin Impact's Pyro archon?
While Murata was definitely once the Pyro Archon, it's unclear if she still holds that title. The Genshin Impact manga is set a thousand years before the events of the game and Venessa's tribe from Natlan haven't heard of Murata and do not know their god. It's possible that this is just Venessa's tribe, but it definitely raises some questions as to the identity of the Pyro Archon.
In the Teyvat Chapter Storyline Preview, Genshin Impact's Dainsleif introduces Act V: Natlan by saying, "the rules of war are woven in the womb: the victors shall burn bright, while the losers must turn to ash. When the God of War shares this secret with the Traveler, it is because she has her reasons."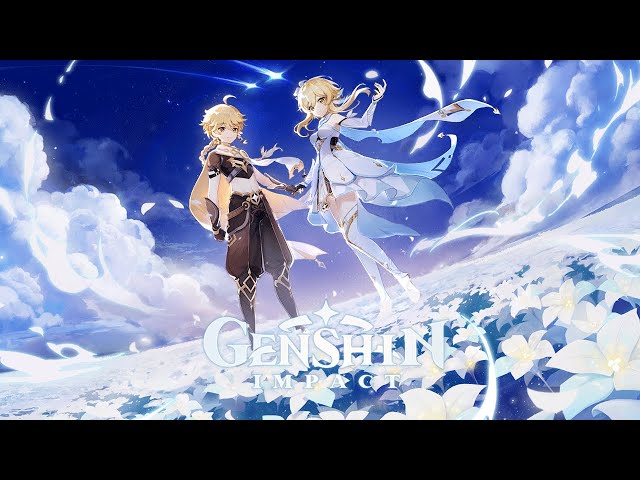 As Dainsleif says 'she', he could be referring to the Murata of the past as the Pyro Archon, but we can't be sure. Archons tend to inherit their predecessor's titles, such as Genshin Impact's Nahida still being the God of Wisdom like Greater Lord Rukkhadevata was, so even the reference to the God of War doesn't confirm Murata as the Pyro Archon.
When will Genshin Impact's Murata be playable?
We can't be 100% sure that Murata will ever be playable, but if she is still the Pyro Archon when the Traveler reaches Natlan, it's likely that she'll join the roster at some point. We expect that we'll be able to explore Genshin Impact's Natlan in version 5.0, so Murata would likely be playable in one of the later 5.0 updates.
Is Genshin Impact's Murata the same as Honkai Impact 3rd's Murata Himeko?
This isn't the first time that Genshin Impact characters have shared names with other Hoyoverse characters. Yae Miko shares her name with Yae Sakura, and Raiden Ei with Raiden Mei. Honkai Star Rail's Himeko shares half a name with Murata Himeko, and also looks a bit like her. Hoyoverse has been known to recycle character designs and names in its games, so while Genshin's Murata won't be the same character as Honkai's Murata, they'll probably look very similar.
Venti described the Muratan people as having fiery-red hair in the Genshin Impact manga, which certainly matches with Murata Himeko's design.
Genshin Impact Murata build speculation
Seeing as we don't even know if Murata will be playable, it's hard to say what her build will be like. As the God of War, we reckon she'll likely be a powerful pyro DPS unit, but other than that, the possibilities of her build are endless.
That's everything we know about Genshin Impact's Murata so far. Be sure to bookmark this page to stay up to date, and why not check out our guide to Genshin Impact's Focalors, the Hydro Archon of Fontaine?