Although we've only recently learnt what he looks like, Genshin Impact's Pantalone's name has been popping up throughout our journey in Teyvat. But who is this bespectacled man who looks vaguely like Genshin Impact's Baizhu, and when can we expect to see him next?
They say it's best to know your enemy, so why not read up on the main Snezhnayan antagonists in our Genshin Impact Fatui Harbingers guide? Or if you're looking for ways to get ahead in the game, check out our Genshin Impact codes guide, Genshin Impact banners guide, and Genshin Impact tier list.
Who is Genshin Impact's Pantalone?
Pantalone, otherwise known as the Regrator, is the ninth member of the Eleven Fatui Harbingers and the head of Snezhnaya's economic policies. He made his first appearance in the Teyvat Chapter Interlude Teaser: A Winter Night's Lazzo alongside the rest of the Harbingers, but he's been weaving his way into affairs across Teyvat since the beginning of the Traveler's journey.
When the Traveler arrives in Mondstadt, we learn pretty early on that the Fatui has booked Goth Grand Hotel for their exclusive use. Goth tells us that Pantalone covered the entire booking upfront with an "unbelievably generous" payment. His meddling in Teyvat-wide economics also appears in Genshin Impact Noelle's character story and Genshin Impact Yelan's story quest.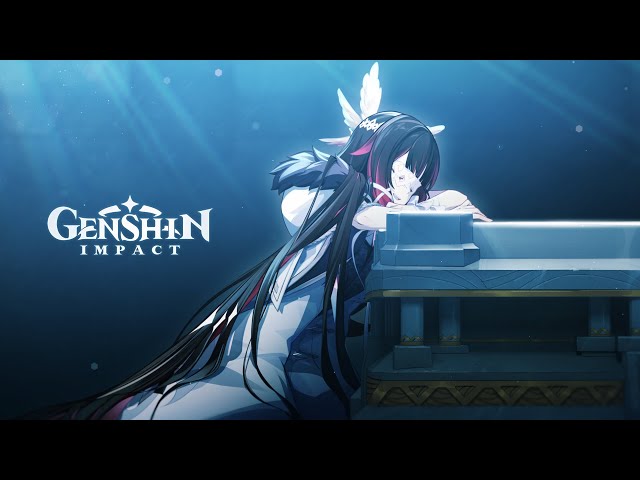 A lot of what we know about his background comes from the artifact set Pale Flame. Pantalone's story is told through the Sands of Eon 'Moment of Cessation', a pocket watch that never opens and resembles a Fatui delusion. He grew up without money and wasn't granted a vision, so he has become obsessed with amassing his own wealth and the power that comes with it. His biggest ambition is to make Snezhnaya "the heart that pumps money around the world."
Fellow Harbinger Genshin Impact's Childe describes Pantalone as "fueled by raw ambition", and Genshin Impact's Wanderer, aka Scaramouche, says that he is "obsessed with the idea of 'fair exchange,' to the point of wanting to overthrow the natural imbalance between gods and humans." Scaramouche doesn't seem to see him as much of a threat, especially as he is lower-ranked than him, and he mentions that Pantalone's partnership with Genshin Impact's Dottore "is sure to meet a nasty end."
Will Genshin Impact Pantalone be a playable character?
We'll likely meet Pantalone in the flesh sooner rather than later, but whether or not he'll be playable will depend on how his interaction with the Traveler goes. He might meet the same fate as Genshin Impact's La Signora…
Who are the Genshin Impact Pantalone voice actors?
Pantalone has four confirmed voice actors so far. His English voice actor is J. Michael Tatum, who you might recognise as Louis from Fire Emblem Engage and August Wallenstein from Tales of Luminaria. Pantalone's Japanese voice actor Takanori Hoshino has voiced Mickey Mouse in Kingdom Hearts 3 and Lucas in Tales of Zestiria. His Chinese voice actor is Xu Min and his Korean voice actor is Seo Yun-seon.
That's everything we know so far about Genshin Impact's Pantalone. If you fancy another deep dive into one of his colleagues, check out our Genshin Impact Columbina guide. You should also take a look at our Honkai Star Rail tier list while you're here.