All these years after the release of the famous fantasy game, the occasional OSRS update provides the game with a new lease of life and offers something a little different from the norm. So, we're listing every Old School RuneScape update as it arrives, making it easier for you to stay up to date with all the latest content arriving in the game.
To grab some RPG freebies while you're here, check out our AFK Arena codes, Honkai Star Rail codes, and Genshin Impact codes. Or, if you're more of a Roblox fan, check out our Roblox game codes, including links to Blade Ball codes, Project Slayers codes, Sword Warriors codes, and more.
All the latest OSRS updates
Below, you can find all the latest OSRS updates in chronological order. Be sure to bookmark this page for any patch notes in the future.
The Path of Glouphrie – September 13
This update is a sequel to The Eyes of Glouphrie, providing extra in-game story content and a fresh dungeon to explore. We've got all the highlights from the update below. Just keep in mind that you need to have completed The Eyes of Glouphrie, Waterfall Quest, and Tree Gnome Village to access this content.
New to OSRS Poison Waste dungeon
Fresh story content
The Warped Sceptre item
Mobile TLI beta
For the full update notes, check out the official Old School RuneScape site.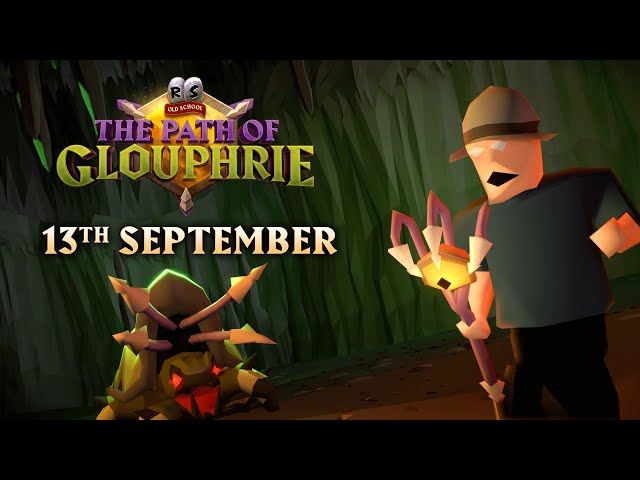 DMM Tweaks, Upcoming Launcher Changes & more! – September 14
Not all updates can be incredibly exciting ones, but it's still worth seeing what's arriving in-game. This OSRC update brings new changes to the Jagex launcher, as well as changes to the in-game effects of the Ring of Life and Trinket of Fairies items.
Deadman: Apocalypse – August 23
An iconic game mode returns with the Deadman: Apocalypse update, revitalizing one of the most brutal ways to play the game. For those that don't know, in Deadman mode, also known as DDM, the game turns into a chaotic PvP battle to stay alive. Apocalypse is a fresh variant of the game mode, introducing the concept of 'breaches', where you have to face off against random swarms of enemies. For all the highlights, check out the bullet points below.
New Deadman: Apocalypse game mode
$25,000 prize pool
Corrupted Weaponry
There you have it, all the latest OSRS updates in order of release. If you're looking for more old-school delights, see our guides to Temple Run online and Doodle Jump online. Or, if you'd prefer some daily freebies, check out our guides to Coin Master free spins, Solitaire Grand Harvest free coins, and Match Master free links.