So, you've heard there might be a Poppy Playtime controversy? Or rather, that there are a few controversies surrounding Mob Entertainment's horror title. Well, you're not wrong. So, we've put together a guide on why Poppy Playtime has found itself in the limelight for not the best of reasons on multiple occasions, without spoiling any of the fun of the game itself.
For more from the Funtime Factory, check out our Poppy Playtime characters guide or independent biographies for Poppy Playtime's Huggy Wuggy, Poppy Playtime's Mommy Long Legs, Poppy Playtime's Boxy Boo, Poppy Playtime's Bunzo Bunny, and Poppy Playtime' Candy Cat. Or, if you want to see the Poppy Playtime factory on the big screen, try our Poppy Playtime movie guide.
What is the Poppy Playtime controversy?
There isn't just one Poppy Playtime controversy, but rather a bunch of separate issues that each equates to their own mini-controversy. The most obvious issue is parents' concern over the frightening design of Huggy Wuggy and his popularity with children. While many parents don't allow their children access to the game, Huggy Wuggy's popularity means he's crossed over into TikTok and YouTube videos, scaring those who aren't expecting the blue monster.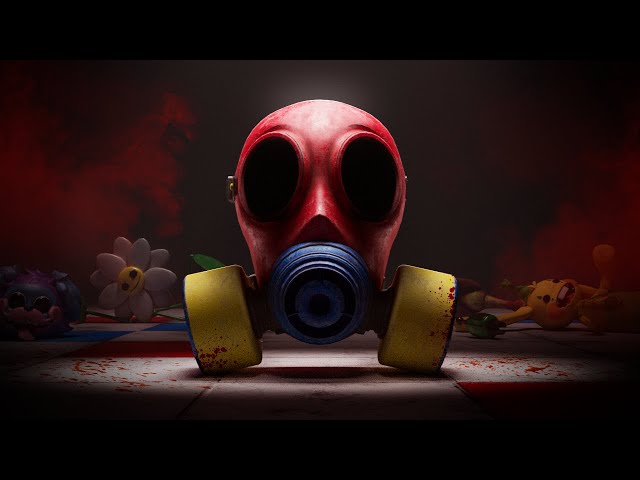 Before we get into the behind-the-scenes controversy, it's also worth noting that the very existence of Poppy Playtime is unpopular with some in itself. Many believe that the game should have a higher age rating, as they believe the material is unsuitable for those under the age of sixteen. As our Poppy Playtime age rating guide suggests, the game is available for those aged eight and older, so it's currently down to individual parents' discretion whether they allow their children to play.
In terms of other Poppy Playtime controversies, there's a claim of plagiarism from the creator of the game Venge directed towards Mob Entertainment. While there's a clear similarity between the two games, it's hard to say if there's any direct plagiarism as both games clearly take inspiration from the FNAF series, like countless Roblox horror games, including Piggy, Rainbow Friends, and many more. The surge in popularity of the sub-genre makes it hard to distinguish whether Poppy Playtime plagiarises on previous work or other games in development at the time. As no legal action has taken place, it'd be hard to prove either way.
Poppy Playtime NFT controversy
Copying recent moves by some major studios, back in 2021, Mob Entertainment introduced a line of Poppy Playtime NFTs, intent on making future NFT-powered ARG titles under the Playtime umbrella. The backlash was immediate, with members of the community boycotting the game and making their frustrations known. Within six months, Mob Entertainment scrapped the project, promised to avoid future NFT tie-ins, and donated funds raised by the NFT sale to the Clean Air Task Force.
There it is, all you need to know about the Poppy Playtime controversy – or perhaps, controversies. For more frightening times, check out our guides to the FNAF characters – including FNAF's Freddy and FNAF's William Afton – the stars of the upcoming FNAF film.