MOB Game's horror series continues to become more and more popular, so much so that some people can't help but wonder if there's a Poppy Playtime movie on the way. Without a doubt, it's got the lore and backstory behind it to create a good film, though given it releases in chapters, perhaps a Poppy Playtime TV show is more fitting. Either way, we're here to answer that crucial question – is there a Poppy Playtime movie?
Before we explore the idea of her big screen debut, give our Poppy Playtime Poppy guide a read to discover who you're dealing with. Then perhaps face our Poppy Playtime Huggy Wuggy, Poppy Playtime Kissy Missy, Poppy Playtime Mommy Long Legs, and Poppy Playtime characters content, if you dare.
Anyway, here's what you need to know about a possible Poppy Playtime movie.
Is there a Poppy Playtime movie?
Yes, there is a Poppy Playtime movie in the works, and we expect the Poppy Playtime movie to release in 2024, especially given one look at our sister site, The Digital Fix, confirms a Five Nights at Freddy's movie for this year.
While we can't wait for the Poppy Playtime movie, we'd argue that a TV show suits the series a bit more due to its chapter-based release schedule. So far, both Poppy Playtime Chapter 1 and Poppy Playtime Chapter 2 feature different antagonists, so that also supports a TV format, but it's interesting to think about where MOB Games and Studio71 go with the film.
Is there a Poppy Playtime movie trailer?
No, there's no Poppy Playtime movie trailer yet. In fact, Mob Games is yet to divulge anything else about the upcoming movie aside from the fact that it's happening. However, you can get a glimpse of what awaits you in Poppy Playtime Chapter 3 with the latest trailer.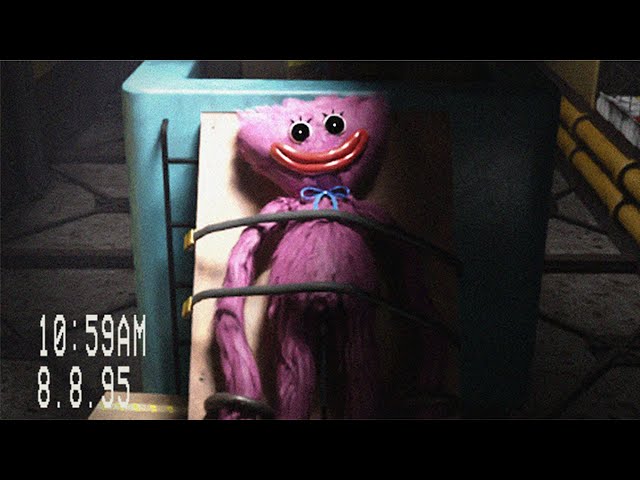 Who are the Poppy Playtime movie characters?
Given that the movie is early in production, very little is known about a potential cast and characters. However, it's possible that Poppy Playtime's Elliot may appear alongside the following:
Huggy Wuggy
Mommy Long Legs
Poppy
Kissy Missy
Bron
Bunzo Bunny
Baby Long Legs
Daddy Long legs
There you have it, the answer to that pressing question, is there a Poppy Playtime movie? Should you want to keep the spooky times rolling, our FNAF characters guide is a great read. Or, to stay up to date with another spooky film, check out our FNAF movie and Dead by Daylight movie guides.