The number of times I've heard someone say 'what is TikTok?' is actually surprisingly high. My mum said it, my buddy said it around the first time ByteDance's Douyin made the jump and changed names for a wider audience, and I said it when someone said to me 'you on TikTok?'
So, while I got up to speed by being like, 'what is TikTok?', when that person asked me, you may still need to do some studying. When you're done, we've got all the guides you need, with our what is Instagram, what is LinkedIn, what is Trello, what is Microsoft Teams, what is Zoom, what is Hulu, what is Slack, and what is Netflix guides. If you're fed up with whats, then just head to our best portable gaming consoles guide for all the latest handhelds on the market.
What is TikTok?
TikTok is a video-sharing app with unique editing features and trends. The in-built video editor lets you put together photos and videos from your phone, adjust how they fit together, put filters and music over the top, and create and share multiple videos.
To create a video, head to the TikTok app and hit the plus sign in the middle of the bottom of the screen. From there, you can either record footage straight into the app, or import media from your phone's library.
What is TikTok live?
TikTok live is a live-streaming feature within the app. It lets you watch videos of people doing various activities live – like gaming, cooking, and playing music. You can find live videos by pressing the live button in the top left corner of the home feed.
You can also go live on TikTok by pressing the plus button at the bottom of the screen. From there, select 'live' in the bottom menu and you're good to go.
What is TikTok duet?
A TikTok duet is a way for users to pair videos together. This can be a response to someone's video, or a more traditional duet, like pairing vocals with some music. You can make a TikTok duet by finding the post you want to duet with, pressing the share arrow, choosing duet, and then adding your video.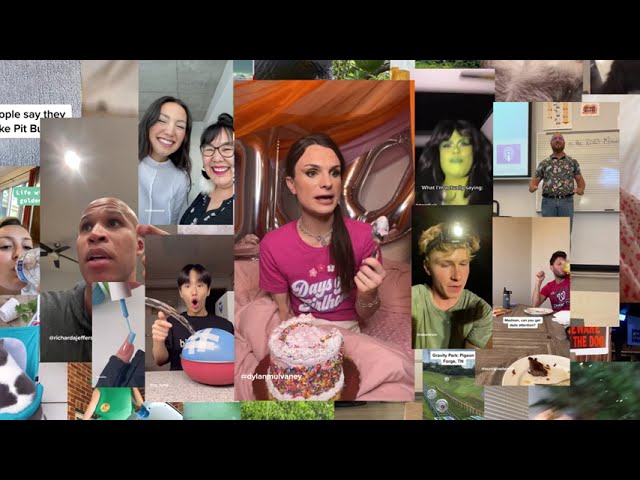 What is TikTok stitch?
TikTok's stitch feature lets you add footage from other videos into your own. To stitch, find the video you want to use footage from, press the share arrow, choose stitch, and then making your video and adjusting the settings.
Is TikTok safe?
There's concern about children's use of TikTok among some, but the app does offer safety features for parents to make use of, which you can find listed below. You can also head to the Safety Centre for more information.
TikTok safety features
Restricted mode
TikTok's restricted mode is designed to stop inappropriate content from appearing on the video feed.
Family pairing
You can pair your account with your child's account, giving you the ability to limit how much time they spend on the app and who they interact with.
Private account
You can make an account private on TikTok, ensuring only approved people can see their profile. Any users under the age of 16 automatically have accounts set to private.
You can also limit who can message and who can comment, whether it's friends only or no one at all. Head to the TikTok Guardian's Guide to learn even more.
Now that we've answered the question 'what is TikTok?', why not learn even more tech stuff with our what is Paramount Plus, what is Spotify, and what is Apple Arcade guides.