If you're looking through the App Store and wondering "what is Apple Arcade?", you're not the only one. Despite Apple's mammoth status in the industry, many still don't know about its games service, one that offers up plenty of big names titles and scintillating indies. We're here to change that, with our guide to everything Apple Arcade, from prices, to the games included, and everything else in between.
For more help with apps and making your mobile work for you, check out our iPhone update, how to delete contacts on iPhone, and how to delete apps on iPhone guides. Or, if you're looking to jam out to some tunes while you play, see our YouTube Music download, Spotify download, and Apple Music download guides.
What is Apple Arcade?
Apple Arcade is a gaming service that provides you with access to a wide library of games for a monthly fee. It's not a streaming service either, which means you can download and play any of the available games you want without any worrying about signal or service. Considering some of our reviews of Apple Arcade games – just see the strong scores on our Monument Valley 2 review and Gibbon: Beyond the Trees review – it's definitely worth trying out for any avid mobile gamers.
How much is Apple Arcade?
Your monthly Apple Arcade subscription price depends on where you are in the world and what currency you use. We've laid out each of the pricing structures dependent on individual currencies below, so you don't have to spend forever searching. It's also worth mentioning that Apple Arcade is included in the Apple One subscription, so, if you already pay for that, be sure to check out the Apple Arcade library.
U.S.A – $4.99 monthly or $49.99 annually
Europe – €4.99 monthly or €49.99 annually
United Kingdom – £4.99 monthly or £49.99 annually
How do I download Apple Arcade?
This one is kind of a trick question, as there's no Apple Arcade download – the library is available from the App Store. To find it, follow these steps.
Open the App Store
Select Arcade (the fourth option)
Scroll the games library!
What games are on Apple Arcade?
With the service adding new titles every month, there are plenty of exciting titles available to play. For our personal favourites, we've got a list of the best Apple Arcade games. We also have a list of every Apple Arcade game, so even if you're just thinking about indulging in the service, you can check out what's playable before making the leap.
Is Apple Arcade worth it?
The question of whether Apple Arcade is worth subscribing to is completely subjective and depends on how many games you intend on playing per month, and the type of games you want to play. Admittedly, if you're big into your shooters or MMOs, there isn't a lot for you here, but in terms of solo indie experiences, puzzle games with plenty of charm and challenge, and good old-fashioned card games, then it's probably well worth the annual or monthly fee.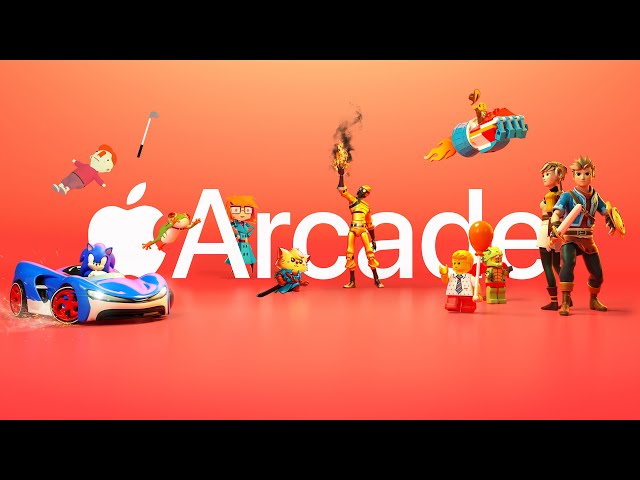 What happens if I cancel my Apple Arcade subscription?
You can still continue to play all Apple Arcade games from the moment you cancel your subscription until it expires.
There you have it, our answer to the question "what is Apple Arcade?". If you can't currently afford the service, it doesn't mean you have to stop playing, just check out our picks for the best free mobile games.