With the clock ticking down until the Astral Express departs, Hoyoverse has released a fresh Honkai Star Rail trailer to celebrate, and we're totally hyped. Beyond boasting an absolutely boppin' tune (don't call me cheugy unless you can listen to it without nodding your head), the Interstellar Journey trailer is an action-packed montage that could stand alongside many of the best anime openings, and it's sure to get you ready to ride those rails to victory.
But that's not the only thing that's caught our interest, as the eagle-eyed Trailblazers among you may notice quite a few new faces among those familiar Honkai-tonks. Though many of our favourite Honkai Star Rail characters do make appearances, between shots of butt-kicking Kafka and wistful Welt, we can catch glimpses of many characters we've yet to meet – and we're pretty willing to bet that they'll be playable in the near future.
Now, if you've been keeping up with the Honkai Star Rail leaks subreddit, you may well recognise a few, though we won't spoil any of the details here in case you'd prefer to wait for more official announcements. However, we will go over a couple of the fresh faces you can glimpse in the trailer.
At 0:37-0:40, we get a peek at an adorable, petite blonde in the snow, stumbling around and sipping a hot drink – and it looks like they might just be hanging out in the snowy landscapes of Jarilo-VI. Straight after, from 0:40-0:43, we see a foxian lady who did appear briefly in the second closed beta as Honkai Star Rail Tingyun's mentor.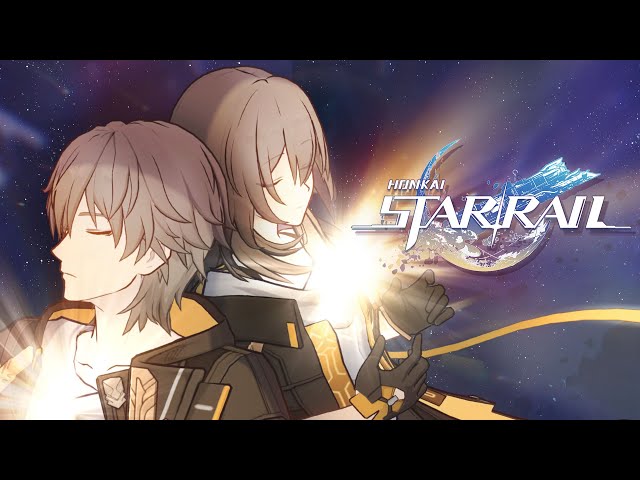 At 0:44 we get a very quick glimpse of a red-haired guy doing a spot of boxing, which leads us to think that he may be associated with the Underworld's Fight Club on Jarilo-VI. We also see a mysterious man for just a second at 0:49, with long, flowing hair and dragon horns. The red leaves around him look very similar to those associated with Honkai Star Rail's Dan Heng, which has our eyebrows raising.
And that's just a few of the new Honkai Star Rail characters we've spotted in the official launch trailer. How many did you spot?
If you want to see how we rank the current playable characters, check out our Honkai Star Rail tier list, and be sure to keep an eye on our Honkai Star Rail banners to find out when the newbies will become available. We've also got a list of all the latest Honkai Star Rail codes and Honkai Star Rail events, so you can always keep ahead in your trailblazing expedition.