If you're looking to find out more about the Poppy Playtime doll, you could mean one of two things. You're either seeking more information on Poppy, the titular doll from the frightening horror experience, or looking where you can get your own Huggy Wuggy plush doll to add a terrifying presence to your life. Either way, this guide has you sorted.
For more from the factor of fear, check out our Poppy Playtime characters guide, or see our independent biographies of Poppy Playtime's Huggy Wuggy, Poppy Playtime's Mommy Long Legs, Poppy Playtime Boxy Boo, and Poppy Playtime Candy Cat. Or, if you need help surviving, see our Poppy Playtime Chapter 1, Poppy Playtime Chapter 2, and Poppy Playtime factory guides.
Who is the Poppy Playime doll?
There are lots of scary things in the world of Huggy Wuggy, but few are creepier than the Poppy Playtime doll. That makes sense though, considering this doll is the star of the show as the titular Poppy. If you want to find out more about her role in the story, be sure to check out our Poppy Playtime Poppy guide for in-depth lore, in-game appearances, and more.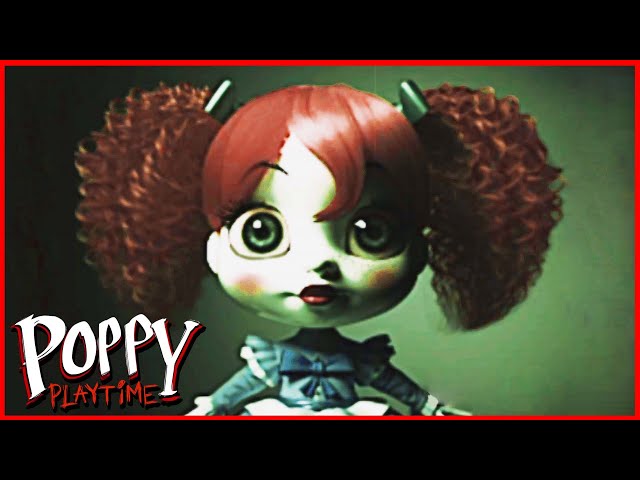 Where can I get a Poppy Playtime doll?
If you've seen Huggy Wuggy out in the wild and want your own Poppy Playtime doll, we can help there too. Our Poppy Playtime toys and Poppy Playtime plush guides have all the best merch from Mob Entertainment's hit horror game. Don't blame us if the sight of Huggy Wuggy keeps you up at night, though.
Is there a Poppy Playtime doll plush?
If you're looking specifically for a real-life doll version of Poppy Playtime's Poppy, there's plenty to choose from. We've included a couple of examples below, so you can choose the Poppy you most prefer.
There you have it, our Poppy Playtime doll guide. To swap the frightening factory for the depths of space, check out our Honkai Star Rail codes and Honkai Star Rail tier list.