If you've been dabbling in a bit of retail therapy in Fontaine, then Genshin Impact's Chiori may be a name that rings some bells. She owns a fashion-forward boutique in the center of the city and has plenty of characters namedropping her and her fashionable ways – playable people and NPCs alike.
Dive into what we know about Fontaine's other characters like Genshin Impact's Wriothesley, Genshin Impact's Focalors, Genshin Impact's Clorinde, and the geo gal, Genshin Impact's Navia.
Who is Genshin Impact's Chiori?
Though we've not seen her in-game yet, there are some mentions of Chiori, meaning that we'll likely meet her sooner rather than later.
Chiori is the owner of Chioriya Boutique in the Court of Fontaine, a small shop with clothing dotted around outside and gossiping patrons standing nearby. She's a renowned fashion designer from Inazuma, who has great favor in Fontaine thanks to her innovative designs laced with 'resistance' and 'revolution' elements.
There are a few voice lines about Chiori, with a fun one coming from Genshin Impact's Kirara. Chiori uses the Komaniya Express to deliver her goods and after meeting Kirara, helped to make an outfit for her – the one she wears in the game.
Chiori also made Genshin Impact's Lyney and Genshin Impact's Lynette's costumes for their performances. They too have voice lines about her, that indicate she's very serious about her work and that she once scolded Lyney for accidentally cutting his sleeve.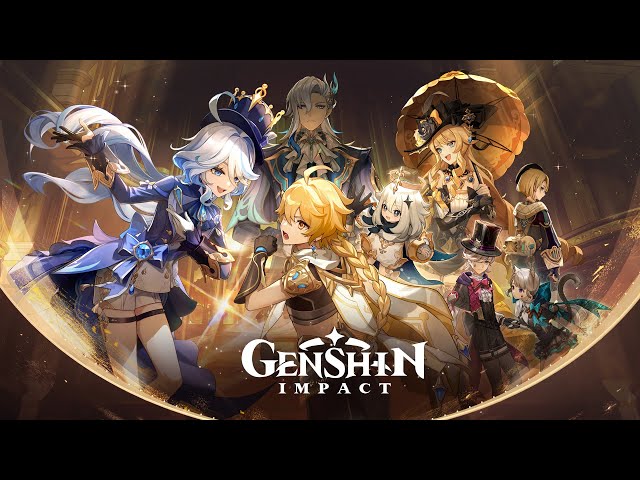 What do we know about Genshin Impact Chiori's build?
At the moment, there isn't much known about Chiori's build, rarity, or element. It seems that she may be a four-star, as we've got a packed roster of five-star units coming up already.
If she is a four-star, chances are Hoyoverse will release her alongside some Inazuma reruns later in Fontaine's updates.
Genshin Impact Chiori release date speculation
Hoyoverse has yet to officially confirm Chiori, nor has she shown up in the game yet – so you may be waiting a while to pull for her. As mentioned, she will likely get a release date late in the version four updates.
Wanna get your hands on some more primogems? Grab the latest Genshin Impact codes right here and these Honkai Star Rail codes while you're at it.