Movie games get a bad rap, and some of that is understandable. While there are some amazing titles based on films to experience, there are also a tonne of licensed games for the Wii or PS3 era of consoles that tarnished the genre forever. For every Toy Story 2, there's an E.T., so we're wading through to find the best of the best. Grab your popcorn, and get ready for a movie games marathon!
Just before we press play on the rest of this article, be sure to check out our many amazing guides on the best Switch and mobile games you can find. We have content covering the best ghost games, alien games, roguelike games, cricket games, snake games, bear games, rugby games, spy games, and tennis games.
Grab your seat, buy some snacks, and let's get settled into our movie games guide.
The Mummy Demastered – Nintendo Switch
While its silver screen counterpart might not be worth a watch, developer Wayforward crafted an incredible tie-in with The Mummy: Demastered, even if it doesn't include Tom Cruise. A roguelike Metroidvania with sharp action and gorgeous pixel graphics, this title is a blast that plays on the hammer-horror influences of the genre while carving its own path. Don't miss out just because the film is bad!
Alien Isolation – Switch and mobile
In space, nobody can hear you game. Ridley Scott's sci-fi masterpiece is no stranger to videogame adaptations, but let's just say a few are a couple of eggs short of a nest. However, Alien Isolation is a gorgeous space-based horror game, dripping in atmosphere and with smart, thrilling, and methodical gameplay. Escape the xenomorph as you run, hide, and do your best to survive enemies, both alien and human.
Both the Switch version and the mobile version are fantastic ports, but you can read all about the latter in our Alien Isolation mobile review.
John Wick Hex – Switch
We're not sure why there isn't a blockbuster first-person shooter based on the John Wick franchise, but we'll take what we can get. John Wick Hex is a smart adaptation of the 'gun-fu' franchise that forces you to think like an assassin, and solve your problems through smart strategy gameplay. Playing a bit like a top-down X-COM, Hex might not be what you imagine when you think of a John Wick game, but it's a great adaptation nonetheless.
Blair Witch – Switch
Alright, are you ready for a spooky time? Based in the same universe as the hit found-footage horror game, this is a different take. Developed by Bloober Team, Blair Witch for Switch takes a lot of the creepiness and folklore of the original and pastes it over a story of a veteran soldier dealing with his own issues. Explore creepy forests, uncover a paranormal mystery, and try to stay alive in this terrifying take on the Blair Witch legend.
Star Wars: Knights of the Old Republic – Switch
What can we even add here? There are about ten times more Star Wars games than there are movies at this point, but any fan worth their salt (or sand) likely holds this at the very top. Star Wars: Knights of the Old Republic is an RPG that tells a brilliant unique story years before the tales of the Jedi that we know and love. Steeped in the series' usual bureaucracy and ambiguous moral choices, this is a smart action RPG that any fan should experience.
If you need even more convincing, be sure to check out our Star Wars: Knights of the Old Republic Switch review.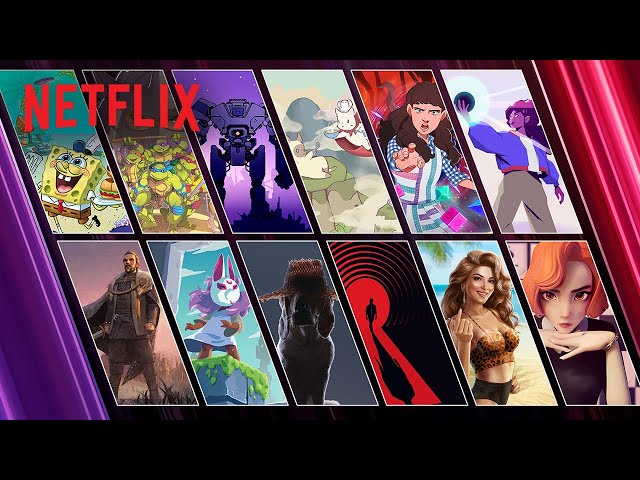 The best TV games
We've also put together a list of the best TV games on Switch and mobile.
Dragon Ball Z: Kakarot – Switch
Oh boy, we just love Dragon Ball Z. While we wait patiently for another season of Dragon Ball Super, fans who joined during the original Frieza saga, or even before that, can experience the original Dragon Ball Z story in a whole new way. A fun RPG with gorgeous visuals, Dragon Ball Z: Kakarot retells Goku's story from the original Saiyan Saga against Vegeta and Napa, all the way to Goku's epic showdown with Kid Buu.
It might not be the quickest way to experience this story, but it just might be the most fun. Not to mention, DLC is available that lets you experience extra stories such as the Dragon Ball Z: Battle of Gods movie, the Future Trunks saga, and even Bardock's showdown with Frieza and the destruction of Planet Vegeta. Simply put, if you love Dragon Ball like us, you have to play this game.
Find out how much we love this action RPG in our Dragon Ball Z : Kakarot Switch review.
The Dark Crystal: Age of Resistance Tactics – Switch
Netflix cancellations cut deep, but none have hurt our souls as badly as the streaming company's axing of the Jim Henson sequel series The Dark Crystal: Age of Resistance. While we gently weep into our Gelfing dolls, we can at least take comfort from the fact the latest adaptation spawned a fun strategy game!
Like Advance Wars with more crystals and puppets, The Dark Crystal: Age of Resistance Tactics is a fun – if simplistic – title that does a great job of adapting the war between the Gelfings and the Skeksis. Plus, maybe if we all buy it, Netflix will actually make a season 2.
South Park: The Fractured but Whole – Switch
There are many games based on movies and tv shows, and most of the time, they look a bit like the property at best. South Park: The Fractured but Whole is a fantastic RPG, streamlined and easy to play, absolutely hilarious, and it looks exactly like the TV show. We're not kidding. Watching this on your television, you might think you're actually watching the show, and that's what makes this game just so perfect.
It's all very silly and full of tongue-in-cheek humour indicative of Matt Stone and Trey Parker's comedic stylings. But South Park: The Fractured but Whole also uses its format to perfection, constantly poking fun at different aspects of the game itself, and constantly breaking the fourth wall for some of its biggest laughs. If you don't like the show, this won't convince you, but fans have an absolutely incredible adaptation to enjoy here.
Strangers Things: 1984 – mobile
You'd think that Eleven and her gang of merry teenagers would be the stars of countless video games at this point, but alas. Luckily, we do have a fun retro-tinged action game in the form of Stranger Things 1984. Explore Hawkins with Hopper and the gang, and work to uncover the paranormal mysteries threatening the town. Plus, this is a Netflix game, so if you have an active subscription, it's already available to download and play on your smart device.
Alright, cinephiles, that's all the movie games we have for you today, but check back soon for even more blockbuster adventures. For even more great game recommendations, be sure to check out our guides covering the best poker games and the best ghost games next.