Ah, Leon. It's as though the events of 1998 in Raccoon City weren't enough, as the rookie cop turned government agent finds himself in a strange European village. No, he's not backpacking or on vacation. He's there to find the President's daughter. Players worldwide are joining him to fight the good fight, but is there a Resident Evil 4 Remake Switch port? Do fans of the hybrid console also get to question why they have to save a whiny girl?
Well, before we dive into a possible RE4 Remake Switch port, you might want to know more about the man of the hour, in which case, you should check out our Resident Evil Leon guide. We also have Resident Evil Claire, Resident Evil Jill, and Resident Evil Chris articles, so you can learn all about the protagonists.
Anyway, let's find out if there's a Resident Evil 4 Remake Switch port.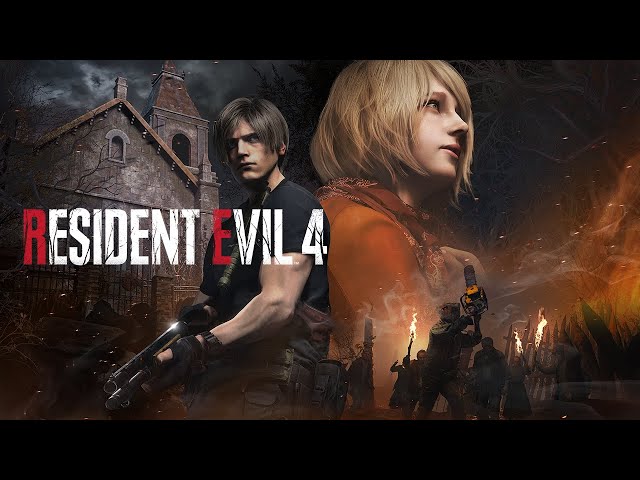 Is the Resident Evil 4 Remake coming to Nintendo Switch?
For the time being, there's no word on an RE4 Remake Switch port, but you shouldn't lose hope. Last year, Resident Evil 2 Remake, Resident Evil 3 Remake, Resident Evil Biohazard (VII), and Resident Evil Village all came to Nintendo Switch via cloud ports, so there's a good chance that the RE4 Remake will pop up on the console further down the line.
Is Resident Evil 4 on Nintendo Switch?
Yes, the original port of RE4 is available on Nintendo Switch, so you can still join Leon and Ashley on the go, though I can't deny that the remake is a treasure for survival horror fans.
There you have it, an answer to the question, is there a Resident Evil 4 Switch port? However, you should check out our Resident Evil games guide to discover which ones are on Nintendo's console. Then we suggest you check out our Resident Evil Lady Dimitrescu article, for no reason other than we stan the vampire mummy.
Or, to experience a completely different franchise, take a look at our Mortal Kombat 1 characters, Mortal Kombat 1 fatalitles, Mortal Kombat 1 crossplay, and Mortal Kombat 1 kameo fighters guides.