Are you ready to enter The Fog? If the answer is no, too bad. The Entity is calling. A Dead by Daylight movie is on the way, and it's sure to prevent some people from seeing the sun rise another day. Honestly, a DBD movie makes perfect sense when the game itself takes a lot of influence from horror movies, going so far as to feature icons such as Samara, Freddy Krueger, Micheal Myers, Leatherface and more. So let's dive in and find out the DBD movie release date, look at the trailer, and more.
Of course, no movie is possible without heroes and villains, so make sure you check out our Dead by Daylight characters and Dead by Daylight killers guides to see who the survivors and murderous psychopaths are (and our Dead by Daylight codes list to increase your chances of survival). Oh, and these guys aren't alone in heading to the silver screen, as there's a FNAF movie and Poppy Playtime movie in the works.
Anyway, let's slice and dice through what you need to know about the Dead by Daylight movie.
Dead by Daylight movie release date speculation
There's no Dead by Daylight movie release date yet. The concept of the movie is still early, so there's a fair bit to do, including an actual shoot for the film, before we get a DBD movie release date.
Who's working on the Dead by Daylight movie?
The master of modern-day horror, James Wan, is set to work on the DBD movie. And if that's not enough, fellow modern horror legend Jason Blum also has a hand to play in the creation of the Dead by Daylight movie. In fact, thanks to Variety, we know that the film is a collaborative effort between Behaviour Interactive, Blumhouse, and Atomic Monster.
Who is the Dead By Daylight movie cast?
It's very early days for the movie, so there's no DBD movie cast yet, but we'll update this guide as soon as the actors become known.
Who are the Dead by Daylight movie characters?
Again, we don't know who the survivors and killers are in the DBD movie. However, here are some possibilities:
Survivors:
Dwight Fairfield
Meg Thomas
Jake Park
Nea Karlsson
Claudette Morel
Fend Min
Kate Denson
Jane Romero
Yui Kimura
Yun-Jin Lee
Killers:
Trapper
Huntress
Plague
Clown
Doctor
Hag
Wraith
Hillbilly
Nurse
Spirit
Legion
Deathslinger
Oni
Trickster
Of course, there's also a chance that the film is to feature a fresh cast of characters, would certainly make sense as they could jump to the small screen in the DBD game.
Is there a Dead by Daylight movie trailer?
No, there isn't a Dead by Daylight movie trailer. However, you can stay up to date with what's going on in the DBD universe courtesy of the latest videogame trailer: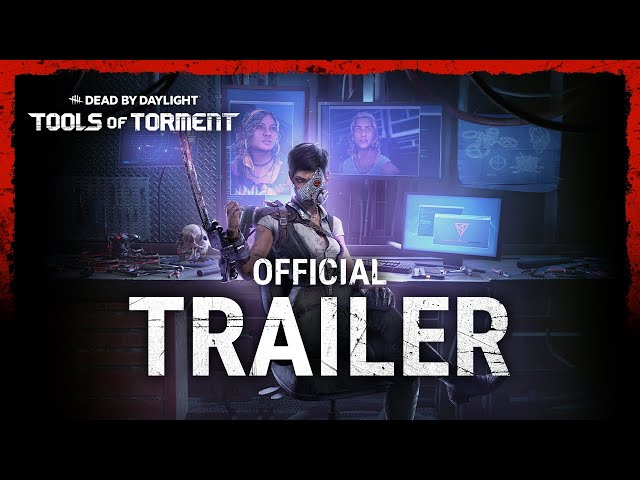 There you have it, everything we can tell you about the Dead by Daylight movie. If you prefer to play with toys, our FNAF characters and Poppy Playtime characters guides are a treat. Go on. We promise FNAF's Puppet, FNAF's Monty, FNAF's Freddy, Poppy Playtime's Boogie Bot, and Poppy Playtime's Poppy are really friendly.