There are many toys out there courtesy of Playtime Co, one of which happens to be Poppy Playtime's Boogie Bot, an adorable little robot that likes to bust a move. Of course, it's gone down since his inception, the factory is in disarray, and a lot of toys that call it home are murderous beasts with a thirst for blood and hatred for humans. But what about Boogie Bot? Can you hold the tiny dancer close?
Well, we can tell you who you don't want to hold close, Poppy Playtime's Poppy, Poppy Playtime Boxy Boo, Poppy Playtime Bron, Poppy Playtime's PJ Pug-a-Pillar, Poppy Playtime's Candy Cat, Poppy Playtime's Huggy Wuggy, and Poppy Playtime's Mommy Long Legs (who probably has you asking what the Poppy Playtime age rating is). We're not sure about Poppy Playtime's Kissy Missy, the jury's still out on that one. But with so many Poppy Playtime characters that want to kill you, you should cherish the seemingly friendly pink puffy teletubby.
Anyway, onto what you need to know about Poppy Playtime's Boogie Bot.
Who is Poppy Playtime's Boogie Bot?
Boogie Bot is a little green robot toy that Playtime Co created in 1993, which effectively makes him the company's final creation to reach peak stardom ahead of its downfall.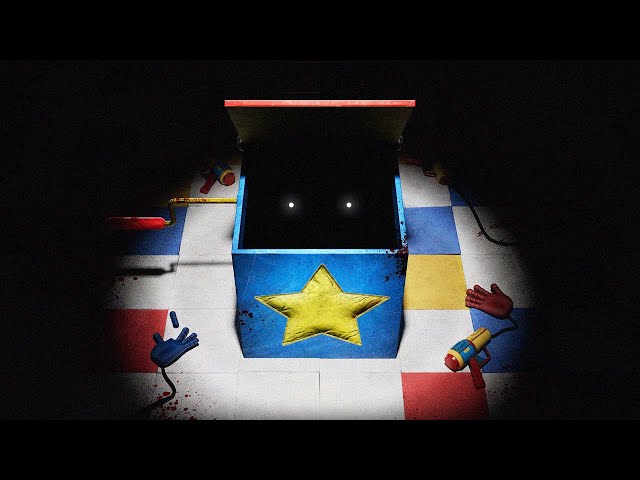 What is Poppy Playtime Boogie Bot's role in the story?
To be honest, he doesn't really appear much besides on a few posters, so as of yet, he has little to no impact on what's happening inside the Playtime Co factory.
Poppy Playtime Boogie Bots personality
Besides posters and a few unpowered bots, we don't get to see Boogie Bot, so it's hard to nail down his personality. However, if his name is anything to go by, he's probably a jovial toy that loves to dance and have fun.
Poppy Playtime Boogie Bot's appearances
Boogie Bot appears throughout Poppy Playtime Chapter 1 and Poppy Playtime Chapter 2 via broken versions of itself and posters. We can't say for sure whether or not he's going to have a more impactful presence in Poppy Playtime Chapter 3 and beyond.
And that's all that there is to know about Poppy Playtime's Boogie Bot. If you want to dance the night away, and by that, we mean run through a dilapidated factory in terror, check out our Poppy Playtime download guide. Or, check out our FNAF characters, FNAF Chica, FNAF Freddy, FNAF Puppet, FNAF Vanessa, FNAF Puppet, FNAF movie, FNAF games and FNAF Foxy guides to see what FNAF Freddy and the gang are up to.
Or, if you fancy a different kind of terror, give our Dead by Daylight characters, Dead by Daylight Killers and Dead by Daylight codes guides a read. There's even a Dead by Daylight movie in the works. We also have a bunch of suggestions for horror games you should play.