The livestream has arrived, and we finally know for sure which characters and weapons are featured on the Genshin Impact 3.7 banners. Is it that shiny, new support you've been waiting for? Is there a rerun of your fave? Will you be able to grab that weapon you've been eyeing up? Find out right here!
If you want to keep on top of all the current and upcoming Genshin Impact characters, be sure to check out our full Genshin Impact banners guide, then see how they size up in our Genshin Impact tier list. We've also got a list of all the latest Genshin Impact codes and Genshin Impact events, so you can keep your primo-purse full.
What are the Genshin Impact 3.7 banners?
During the livestream, Hoyovers announced the Genshin Impact 3.7 character banners as the following:
Tapestry of Golden Flames – phase one
Everbloom Violet – phase one
Caution in Confidence – phase two
Leaves in the Wind – phase two
That's right, it's a full streak of re-runs. That is, aside from the brand-new, four-star dendro support, Kirara. Unfortunately, we're still yet to see a rerun for Genshin Impact's Eula – poor girl. Well, there's always 3.8, right? …Right?
We don't know what other four-stars are getting the limelight in version 3.7, but keep an eye on our Genshin Impact banner guide, as we'll be sure to add them there as soon as we find out.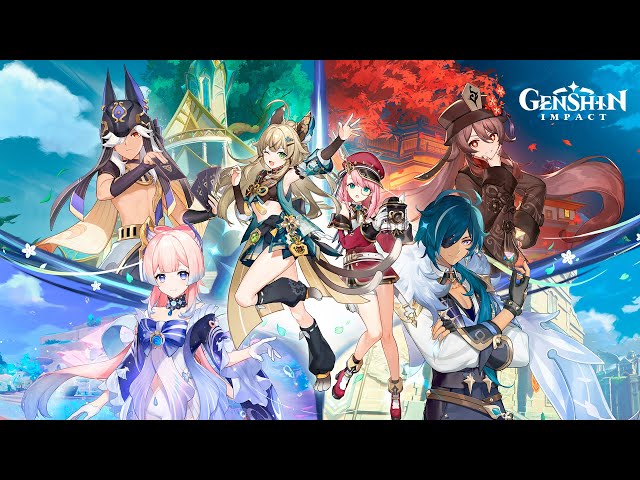 Unfortunately, Hoyoverse didn't announce the Genshin Impact 3.7 weapon banners during the livestream, but we think it's likely we'll see the featured characters' signature weapons, such as Yoimiya's Thundering Pulse and Yae Miko's Kagura's Verity.
And that's everything you need to know about the Genshin Impact 3.7 banners. If you fancy taking a trip outside of Teyvat, head over to our Honkai Star Rail tier list and Honkai Star Rail banner guides, and be sure to snap up some Honkai Star Rail codes while you're there.