We've ridden the winds of Mondstadt, climbed the cliffs of Liyue, and braved the storms of Inazuma, and the time has finally come for us to explore the next of Genshin Impact's seven nations – Sumeru. While we can't wait to set off to terra incognita, familiarising ourselves with the luscious jungles and scorching deserts of this new land, the main thing we're all excited for has to be the new Sumeru characters.
One such character is Genshin Impact's Alhaitham, a strapping, silver-haired man who made his first appearance in a recent teaser trailer. Though solid information about him is somewhat scarce at the moment, we've done a little detective work to dig up everything we know for now. Of course, we'll be sure to update this guide if Hoyoverse gives us any more interesting crumbs, but in the meantime, let's take a look at this tall, broody, and handsome chap.
For more info on the upcoming characters, check out our Genshin Impact Sumeru, Genshin Impact Tighnari, Genshin Impact Collei, and Genshin Impact Dori guides. We've also got helpful information on the next and current Genshin Impact banner, as well as a Genshin Impact tier list boasting the best of the best.
Who is Genshin Impact's Alhaitham?
In the third Genshin Impact Sumeru trailer, Hoyoverse revealed an upcoming dendro character called Alhaitham. We're informed that we meet him by chance in Port Ormos, a location we know little about, though we presume it's one of the first places we visit when we arrive at Sumeru – it is a port, after all.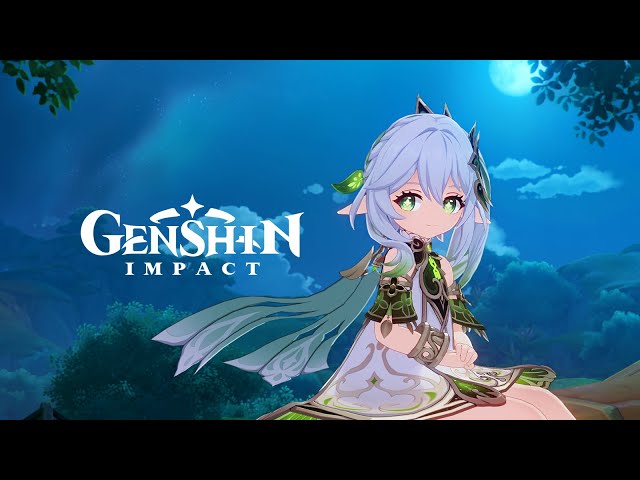 The teaser also states that Alhaitham is from Sumeru Akademiya's Harvatat. Being a part of Sumeru Akademiya, there's a chance that Alhaitham is familiar with the many other characters who studied there, including Genshin Impact's Lisa and Il Dottore.
We don't know much about Harvatat at the moment, but the name is presumably based on the Zoroastranism term 'Haurvatat', which stands for wholeness or perfection. According to the Encyclopedia Britannica, Haurvatat and Ameretat (immortality) are usually referred to as 'sisters' who preside over water and plants and may come to those who believe in them as a reward for their participation in the natures of other amesha spentas (beneficent immortals). Therefore, we presume that Harvatat may be to do with the study of nature or divinity, and may tie a link between Alhaitham and the dendro archon, Lesser Lord Kusanali. Maybe he plays the role of retainer, similar to Genshin Impact's Yae Miko?
Alhaitham's name is likely based on Ibn Al-Haytham, an Arab mathematicician, astonomer, and physicist of the Islamic Golden Age. He's considered to be the 'father of modern optics' due to his significant contributions to the study and principles of optics, having been credited as the first person in history to prove that vision occurs in the brain instead of the eyes. This makes sense with Alhaitham being from Sumeru, the nation of scholars, and perhaps gives us a further insight into his intellectual prowess.
Alhaitham has grey hair, and his outfit is black, turquoise, gold, and green. Many fans have highlighted the similarities between him and Honkai Impat 3rd's Su, which wouldn't be the first time we've seen a Honkai 'expy' (or export) appear in Genshin's roster, with characters like Genshin Impact's Raiden bearing striking resemblances to previous Honkai characters. Coincidentally, Honkai's Su is actually a scientist who created the 'seed of Sumeru'.
What is Genshin Impact Alhaitham's element?
Alhaitham's appearance in the third Sumeru trailer reveals that he possesses a dendro vision, as seen attached to his cape.
What is Genshin Impact Alhaitham's weapon?
Hoyoverse is yet to confirm Alhaithan's weapon. We also don't know what role he will excel in within team comps, nor whether he's four or five-star rarity. We'll let you know as soon as we find out.
When is Genshin Impact Alhaitham's release date?
We haven't got a confirmed release date for Alhaitham yet, but we're pretty sure he won't appear on a banner in version 3.0. Therefore, he's likely to come out from 3.1 onwards. However, we believe that Alhaitham will appear in the main Sumeru Archon questline before then, and may even be one of the first people we meet when we arrive in the new nation.
That's everything we know about Genshin Impact's Alhaitham so far, but we'll be sure to update you as soon as Hoyoverse confirms anything else. In the meantime, head over to our list of the best games like Genshin Impact to find something fresh to play.