Hu Tao is known in Genshin Impact for taking over as the 77th Director of the Wangsheng Funeral Parlor at a young age. This pyro polearm-wielder is a cheeky prankster, because of this, Genshin Impact's Qiqi has taken a dislike to Hu Tao as she is always trying to bury her.
Our Genshin Hu Tao build outlines the best weapons and artifacts for the polearm-wielding pyro character. We also let you know the cost of ascension, and give you a quick rundown on each of her active and passive skills.
If you haven't managed to obtain Hu Tao yet, take a look at our Genshin Impact Fischl and Genshin Impact Rosaria guides if you need a strong character. For those of you that are low on pirmogems, we've also created a Genshin Impact codes list, so you'll have a few more chances to obtain Hu Tao.
Genshin Hu Tao
What is The best Genshin Hu Tao build?
Hu Tao is an amazing main DPS, and can dish out some top-notch single target damage. She can take a little getting used to due to her unique HP mechanic, but her pyro application is brilliant.
According to Keqing mains, she's been considered one of the premier 'meta' units since her release, succeeding in all game modes, from the Spiral Abyss to events. However, they also highlight that she comes with her own caveats that can cause a massive variance in her power, and making the most of her kit really depends on how much effort you want to put into her due to how challenging her mechanic is.
As mentioned above, Hu Tai is an incredibly powerful single-target focused unit, which can act as both a benefit and a negative. She's powerful at all constellations, but combining her C1 with the Staff of Homa weapon sees her damage spike significantly. Hu Tao slots into multiple team comps, and doesn't rely on the highly-contested Bennett like many other units, but does rely on a well-built Xingqiu.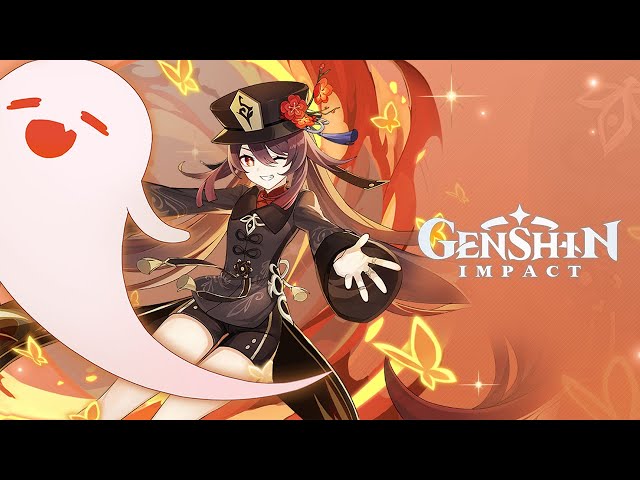 Which is the best Genshin Hu Tao weapon?
Whether at R1 or R5, the Staff of Homa is the best Hu Tao weapon by a mile. It's generally considered BiS for almost every polearm user but, as it was tailored specifically to Hu Tao, she's the only one capable of fully utilising its passive.
If you don't have Staff of Homa, Dragon's Bane is a great option for vaporize compositions, and beats out Deathmatch in overload teams. On the other hand, Deathmatch is an easy-to-build option equal to Dragon's Bane in most scenarios, beating it out firmly in melt team comps or when your Hu Tao is utilizing damage% or elemental mastery buffs.
| | | |
| --- | --- | --- |
| Weapon | Effect | How to obtain |
| Staff of Homa | HP is increased by 20%. The wielder also receives an attack bonus based on 0.8% of their max HP. When HP drops below 50%, the attack bonus is increased by an additional 1% of the wielders max HP | Gacha |
| Dragon's Bane | Damage is increased by 20% against enemies affected by hydro or pyro | Gacha |
| Deathmatach | If there are at least two enemies nearby, increases ATK and DEF by 16%. If there are less than two enemies nearby, ATK increases by 24% | Battle Pass |
What are the best Genshin Hu Tao artifacts?
As Hu Tao is a pyro main DPS, Crimson Witch of Flames is the best option. If you're struggling to get CW pieces with good stats, combining two CW with two Wanderer's Troupe or Tenacity of the Milelith is a great option. Alternatively, Shimenawa's Reminiscence has pretty high damage output, too.
For earlygame content, you can equip her with a full set of Berserker until you get something better.
Artifact set
Effect
Where to get
Crimson Witch of Flames
Two equipped: Pyro damage is increased by 15%
Four equipped: Increases overload and burning damage by 40%. Increases vaporize and melt damage by 15%. Elemental skills increase the two-piece set effect by 50% for ten seconds
Hidden Palace of Zhou Formula domain on Bashui Plain, Wuwang Hill
Wanderer's Troupe
Two equipped: elemental mastery +80
World bosses, weekly bosses, or the Wanderer's Troupe artifact strongbox
Tenacity of the Milelith
Two equipped: HP +20%

Ridge Watch domain on Bishui Plain, Liyue
Shimenawa's Reminiscence
Two equipped: attack +18%
Four equipped: when using an elemental skill with 15 or more energy, you lose 15 energy and gain 50% normal/charge/plunging attack damage for ten seconds. This effect won't trigger again during that duration
Momiji-Dyed Court domain on Yashiori Island in Inazuma
Stat and sub-stat recommendations
Main stats:
Sands – HP or elemental mastery
Goblet – Pyro damage%
Circlet – crit rate/crit damage (try to maintain a 1:2 ratio)
Sub-stats:
Elemental mastery (up to 100)
Crit rate/crit damage (try to maintain a 1:2 ratio)
Elemental mastery (100+)
HP%
Attack%
HP
Attack
What are Genshin Hu Tao's skills?
Active skills:
| | |
| --- | --- |
| Skill | Effect |
| Secret Spear of Wangsheng | Performs up to six strikes |
| Secret Spear of Wangsheng (charged) | Consumes stamina to lunge forward, dealing damage to enemies along the way |
| Guide to Afterlife (Paramita Papilio State) | Consumes stamina to knockback enemies and enter the Paramita Papilio State. While in this state, Hu Tao's attack is increased based on her max HP. The attack bonus cannot exceed 400% of her base attack. Hu Tao's damage is converted into pyro damage during this time and resistance to interruption is increased. This effect ends when she leaves battle or has fallen. |
| Guide to Afterlife (Blood Blossom Effect) | While in the Paramita Papilio State, Hu Tao's charged attack inflict enemies with the Blood Blossom Effect. Enemies affected take pyro damage every four seconds. |
| Spirit Soother | Hu Tao summons a blazing spirit that deals large AoE pyro damage. On hit, a percentage of Hu Tao's HP is regenerated. This can be triggered up to five times and if Hu Tao's HP is below or equal to 50%, damage and regeneration are increased |
Passive skills:
| | |
| --- | --- |
| Skill | Effect |
| Flutter By | When the Paramita Papilio state ends, all allies (excluding Hu Tao) crit rate is increased by 12% for eight seconds |
| Sanguine Rouge | Hu Tao's pyro damage is increased by 33% when her HP is equal to or less than 50% |
| The More the Merrier | When Hu Tao cooks a perfect dish, there is an 18% chance to receive an additional "Suspicious" dish |
What are Hu Tao's constellations?
You can level up Hu Tao's constellations by using the Stella Fortuna you obtain when receiving a duplicate Hu Tao. Here's every level up bonus.
Constellation
Effect
Crimson Bouquet
While in Paramita Papilio state, Hu Tao's charged attacks don't consume stamina
Ominous Rainfall
Blood Blossom damage is increased by an amount equal to 10% of Hu Tao's max HP when the effect is applied. Spirit Soother will now also apply the Blood Blossom effect
Lingering Carmine
The level of Guide to Afterlife is increased by three
Garden of Eternal Rest
When an enemy affected by a Blood Blossom is defeated, all nearby allies (excluding Hu Tao) will have their crit rate increased by 12% for 15 seconds
Floral Incense
The level of Spirit Soother is increased by three
Butterfly's Embrace
When Hu Tao's HP drops below 25%, or when she suffers a lethal blow:

Hu Tao will not fall as a result of the damage
For the next ten seconds, her elemental and physical resistance is increased by 200%, her crit rate is increased by 100%, and her interruption resistance is also increased
This triggers automatically when Hu Tao has 1 HP left and
can only occur once every 60 seconds
What does it cost to ascend Hu Tao?
Make sure you save up these items to ascend Hu Tao as soon as you can.
| | | |
| --- | --- | --- |
| Required level | Mora | Materials |
| 20 | 20,000 | One Agnidus Agate Sliver, three Silk Flower, three Whopperflower Nectar |
| 40 | 40,000 | Three Agnidus Agate Fragment, two Juvenile Jade, ten Silk Flower, 15 Whopperflower Nectar |
| 50 | 60,000 | Six Agnidus Agate Fragment, four Juvenile Jade, 20 Silk Flower, 12 Shimmering Nectar |
| 60 | 80,000 | Three Agnidus Agate Chunk, eight Juvenile Jade, 30 Silk Flower, 18 Shimmering Nectar |
| 70 | 100,000 | Six Agnidus Agate Chunk, 12 Juvenile Jade, 45 Silk Flower, 12 Energy Nectar |
| 80 | 120,000 | Six Agnidus Agate Gemstone, 20 Juvenile Jade, 60 Silk Flower, 24 Energy Nectar |
If you're looking for a new game like Genshin Impact to play, check out our list of the best gacha games on mobile.