As we delve further into Teyvat, there are a few names we'll see popping up more and more – one of these is Genshin Impact's Lyney. Like Diluc and Cyno before him, Lyney debuted in the Teyvat Chapter Storyline preview way back in 2020 and was one of the stars of the Fontaine snippet.
For more Genshin goodness, check out our Genshin Impact banner schedule, and Genshin Impact codes for free primogems. We also recommend these Eversoul codes, and Eversoul tier list, too!
Who is Genshin Impact's Lyney?
Lyney is the official name of a character that appears in the Teyvat Chapter trailer's section for Fontaine. After the Act IV: Masquerade of the Guilty name card, we see two characters appear – these are Lyney and Genshin Impact's Lynette – that are dressed in vaudeville clothing.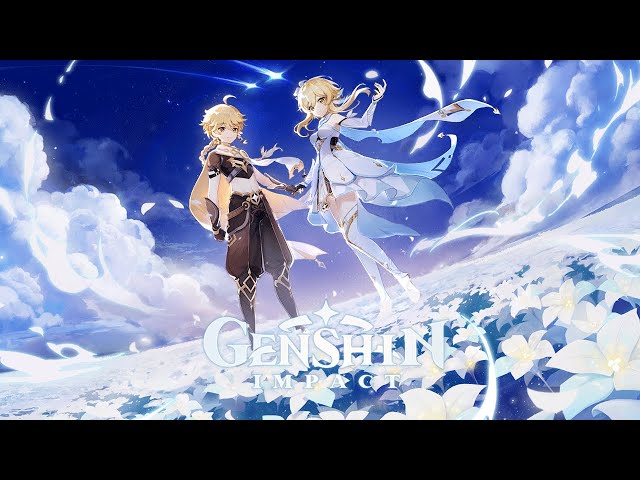 On the left, and appearing first, is Lyney. He wears a top hat, stockings, a corset, and a cape lined with a burgundy shade. On his cheek is a tear-shaped mark, in contrast to the star shape on Lynette's face.
For now, we know nothing at all about who he really is, and what he may do as a unit in the game, other than he is from Fontaine. One rumour suggests he may be a catalyst or bow user, but this is not based on any real information. We speculate that he and Lynette may work together as a synergetic duo of characters, or that she may be some sort of deployable puppet by Lyney. Their outfits and pose suggest they're a magician and entertainment duo, or some form of performers at least, given the spotlight on them in the trailer.
If Lyney is a puppeteer of sorts and controls Lynette somehow, then he could be related to the Fatui Harbinger Sandrone, also known as Marionette. After all, puppets aren't a new notion in Genshin at all. We can't wait to see what this character means, but we must be patient for now.
When might Genshin Impact's Lyney release?
Lyney will most likely release in Fontaine's 4.0 updates, perhaps in the earlier patches. Genshin Impact's Ayaka and Genshin Impact's Cyno, shown in the Inazuma and Sumeru sections of the Teyvat Chapter preview, were released with their respective nations, whereas Diluc and Ningguang (of Mondstadt and Liyue), were in the game at launch. This tells us that the preview characters come sooner rather than later.
Wanna brush up on more Genshin lore? Check out our dive into the Fontaine region and Genshin Impact's Focalors. Or, see how you can improve characters like Genshin Impact's Ayato and Genshin Impact's Raiden.