There are a few Project Slayers clans out there, but not all of them are equal. Some are about as useful as a wet paper towel, while others are combat masters. So, to help you out, we've put together this Project Slayers tier list in which we rank every clan in the game.
For similar content, make sure you check out our Anime Adventures tier list, Disney Mirrorverse tier list, League of Legends: Wild Rift tier list, Genshin Impact tier list, Grimlight tier list, Blox Fruits tier list, and Shindo Life bloodline tier list guides. Or, to discover what else the games platform has to offer, check out our best Roblox games list.
Anyway, onto our Project Slayers clan tier list.
Project Slayers tier list
| | |
| --- | --- |
| Rank | Project Slayers clans |
| S | Agatsuma, Kamado, Tomioka |
| A | Kocho, Shinazugawa |
| B | Haganezuka, Kanamori, Kanzaki, Ubuyashiki, Urokodaki, Takada |
| C | Kaneki, Nakahara, Terauchi, Ando |
| D | Bakugo, Toka, Izuku, Mori, Sakurai, Fujiwara, Saito, Fukuda, Ishida, Todoroki, Suzuki, Onishi, Fujiwara, Hashimoto |
Now you know how each clan fares in terms of ranking, you might want to discover just how rare they actually are.
Supreme rarity Project Slayers clans
As you can see from our tier list, these are some of the best clans you can get in Project Slayers. They both have a 0.1% chance to drop.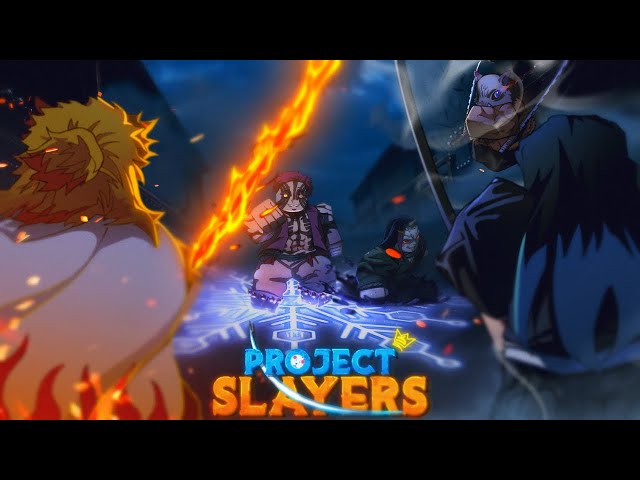 Mythic rarity Project Slayers clans
There's only one supreme rarity clan in Project Slayers, and we highly recommend it. It has a 1% chance to drop when you roll for it.
Legendary rarity Project Slayers clans
Both of the legendary clans are in A-tier, you have a 4% chance to pick either of these up when you roll for a clan.
Rare rarity Project Slayers clans
The rest of the Project Slayers clans you can find below are all B-tier or lower, which isn't a surprise as they are much less rare.
Haganezuka
Kanazaki
Ubuyashiki
Urokodaki
Kanamori
Uncommon rarity Project Slayers clans
Kaneki
Nakahara
Takada
Terauchi
Common rarity Project Slayers clans
Ando
Bakugo
Toka
Izuku
Fujiwara
Sakurai
Haruno
Todoroki
Suzuki
Fukuda
Onishi
Saito
Hashimoto
Mori
Toka
Kurosaki
There you have it, every Project Slayer clan ranked in our Project Slayers tier list. Now you're done here, make sure you visit our Project Slayers codes list for some freebies, and our Project Slayers breathing guide to discover more about the game.
Or, if you want to experience the game with a bit more privacy, you can check out our Project Slayers private server codes guide. We also have Anime Adventures codes and Motorcycle Mayhem codes lists, for those of you that want even more freebies.