Resident Evil Code Veronica Remake. Those five words are what longtime Resi fans long to hear, and you know what? I do, too. I'm a huge fan of Claire Redfield and I long to see her make a major comeback. Yes, she's great in the Resident Evil 2 Remake, but I want more, dammit.
Well, before we dive in, you should check out our Resident Evil Claire guide to learn all you need to know about the protagonist. We also have Resident Evil Chris, Resident Evil Jill, Resident Evil Ada, Resident Evil Ethan, and Resident Evil Leon articles if you want to know more about the other heroes in this universe.
Anyway, onto the prospect of a Resident Evil Code Veronica Remake.
Is there a Resident Evil Code Veronica Remake?
No, there isn't a Resident Evil Code Veronica Remake. However, the success of the Resident Evil 2, Resident Evil 3, and Resident Evil 4 remakes gives us hope that Claire's game might get the same treatment. That, and the fact that Capcom recently let fans voice what remake they want to see next.
What is Resident Evil Code Veronica?
As the name suggests, Code Veronica is an entry in the beloved survival horror franchise, of which the Redfield siblings are the main stars. Capcom released the game on Dreamcast in 2000, making it the fourth game in the series and the first to land on a different platform from PlayStation.
Story-wise, the game takes place three months after the events of Resident Evil 2 and sees the siblings try to survive a viral outbreak. Yes, this means Claire and Chris have to face the hordes and yet another evil genius that wants to ruin the world with a Resident Evil virus. One half of the game you spend with Claire as she searches for Chris, while the other is with her big brother.
Unlike previous Resident Evil games, Code Veronica features real-time 3D environments and a dynamic camera, effectively moving the series away from those iconic fixed camera hallways of the Spencer Mansion.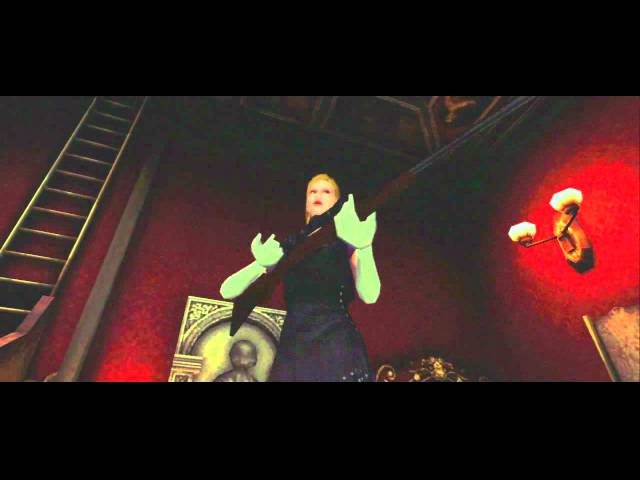 What are the Resident Evil Code Veronica platforms?
While Resident Evil Code Veronica is originally native to the Sega Dreamcast, it's also on PlayStation 2 and GameCube. Furthermore, in 2011, Capcom released HD remasters of the game for PlayStation 3 and Xbox 360.
Is Resident Evil Code Veronica on Nintendo Switch?
No, you can't play Resident Evil Code Veronica on Nintendo Switch. However, there are many Resident Evil games on the console, including the RE2 and RE3 remakes, Resident Evil Revelations, Resident Evil Revelations 2, RE7, and Resident Evil Village. As such, there's a chance that Code Veronica may land on Nintendo Switch at some point.
Well, there you have it, all we know about a Resident Evil Code Veronica Remake. If you want to know about the villains of this world, take a look at our Resident Evil Lady Dimitrescu, Resident Evil Nemesis, Resident Evil Licker, Resident Evil Tyrant, Resident Evil Krauser, and Resident Evil Wesker guides. Or, for some entirely new faces, take a look at our Mortal Kombat 1 characters list.