Poppy Playtime's Elliot Ludwig is a bit of an enigma. He's a very important figure in the history of Playtime Co., for he's the company's founder, and yes, that means he plays a huge part in the abhorrent experiments that plague the factory. Luckily for you, we intend to break down everything you need to know about Elliot Ludwig, from his personality to his role in the story and how he might play into future chapters.
However, while Elliot's an important character, he poses no threat to you, at least not yet. It's Poppy Playtime's Huggy Wuggy in Poppy Playtime Chapter 1 and Poppy Playtime's Mommy Long Legs, Poppy Playtime's Bunzo Bunny, and Poppy Playtime's PJ Pug-A-Pillar in Poppy Playtime Chapter 2 that you need to watch out for. As if that's not enough, Poppy Playtime Chapter 3 looks to add at least one more terrifying toy to the mix.
Anyway, let's not beat around the bush, onto everything you need to know about Poppy Playtime's Elliot Ludwig.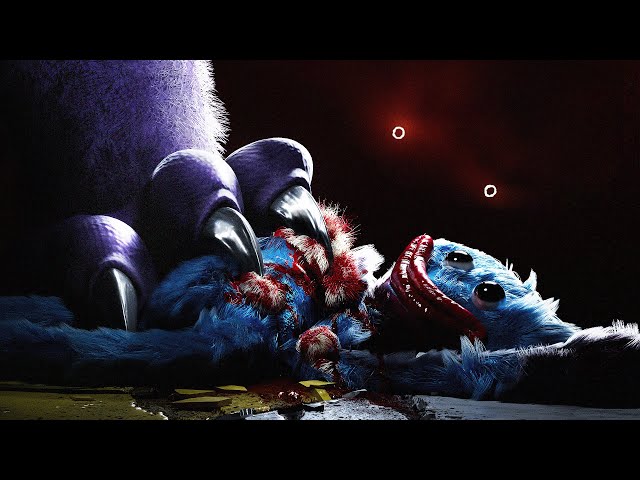 Who is Poppy Playtime's Elliot Ludwig?
Elliot Ludwig is the founder and overseer of Playtime Co., meaning he has a lot to answer for when it comes to the horrors inside the Poppy Playtime factory. However, Ludwig created the company because he wants to bring joy to children, and one of the best ways to do that is with Poppy Playtime toys.
Furthermore, not only is Ludwig responsible for the creation of Playtime Co. but Playcare as well, the company's on-site orphanage. His reason for doing so is that all children should feel love. No kid should be left unloved and not have anybody to comfort them and offer protection from the monsters in their closet. While these are noble intentions, we all know this vital decision leads to some heinous experiments.
What is Poppy Playtime Elliot Ludwig's role in the story?
The unfortunate truth is that Ludwig is responsible for each experiment and all of the atrocities that plague the factory. Through the ghastly experiments, Ludwig and his team turned people into toys. Three perfect examples are the primary antagonists of the first two chapters, Huggy Wuggy and Mommy Long Legs, and the titular character herself, Poppy Playtime's Poppy.
However, it's Mommy Long Legs that's the subject of the most torturous experiments (that we know of so far, at least). We also know her real name, Marie Payne, and that makes what happened to her hit differently and much harder.. We all know how hateful and murderous Mommy Long Legs is in Chapter 2, and that's all the evidence you need as to how Ludwig's actions continue to impact the factory today.
Poppy Playtime Elliot Ludwig's personality
So, a man that's responsible for such atrocities must be a vile individual, right? Wrong. It's said that although he's divorced, Ludwig remained a family man at heart, wanting to bring joy to children. That in itself says that he's actually a caring individual. However, he's also a workaholic, and that's arguably what causes his marriage to fall apart in 1930. Then, 30 years later, in 1960, he suffers a severe loss in his family (widely believed to be his daughter), and that leads Elliot to fall into a deep depression.
Following the loss of his family, Ludwig's personality becomes obsessive, though he never loses his charm, helping to mask his grief. It's arguably the bereavement that causes a chain reaction of pain, for it appears to be the catalyst of the experiments that bring toys such as Poppy Playtime's Boxy Boo and Poppy Playtime's Bron to life.
Poppy Playtime Elliot Ludwig's appearances
Though he doesn't appear physically, Ludwig is present in Chapter 1 and Chapter 2 through the vintage Poppy commercial and Elliot Ludwig biography VHS tapes, respectively. You can also hear his voice in the Chapter 3 trailer, so we have no doubt that he features in the next installment in some capacity.
However, if we're to believe one of the Poppy Playtime Chapter 3 theories, Ludwig is the Poppy Playtime Prototype. Should that be the case, his arm physically appears at the end of Chapter 2 when the Prototype's arm appears to drag Mommy Long Legs' body away.
With that, you know all you need to know about Poppy Playtime's Elliot Ludwig. If you're yet to play the game, check out our Poppy Playtime download guide to get in on the terror. Or, to see what the animatronics are up to, check out our FNAF games and FNAF characters guides.