Poppy Playtime's Bron is one of the Playtime Co. Mascots, proving to be one of the more popular toys on offer. However, like many of the playthings that call this despicable factory home, Bron's subjected to abhorrent experiments that alter how he views the world. Luckily for you, we're here to break down Bron's Poppy Playtime appearances, his role in the story, and more.
Of course, he might be the least of your worries if you're in Poppy Playtime Chapter 1, as, despite his name, Poppy Playtime's Huggy Wuggy isn't so much of a cuddler as he is a chomper. Or, god forbid, you find yourself in the game centre of the Poppy Playtime factory in Poppy Playtime Chapter 2. You might want to know how to handle Poppy Playtime's Mommy Long Legs and Poppy Playtime's PJ Pug-a-Pillar if that's the case. If that all sounds a bit too scary, visit the factory's resident tiny dancer, Poppy Playtime's Boogie Bot, and dance the night away.
Anyway, let's dive into what you need to know about Poppy Playtime's Bron.
Who is Poppy Playtime's Bron?
Playtime Co. created Bron in 1961, meaning he hit the shelves 11 years after Poppy Playtime's Poppy. As such, he's one of the earlier toys on offer, appearing before Poppy Playtime characters such as Huggy Wuggy, Poppy Playtime's Kissy Missy, Mommy Long Legs, Poppy Playtime's Boxy Boo, Poppy Playtime's Candy cat, and more. Like all of those toys, Bron undergoes hideous experiments that make him a sentient being.
What is Poppy Playtime Bron's role in the story?
The red dinosaur appears in both Chapter 1 and Chapter 2, though in the first one, he's a minor character, appearing on posters and the like. However, things ramp up a bit with him in Chapter 2 as he appears as a minor antagonist, sitting on an elevator you need to use. Though he doesn't attack you or act hostile, you need to remove him with a crane to continue on your way.
Based on what we can see in the Poppy Playtime Chapter 3 trailer, it's possible that Bron's the main antagonist of the chapter. However, until we have more information about the upcoming instalment, we can't say this with certainty, though we do suspect he'll appear in some capacity.
Poppy Playtime Bron's personality
Bron is one of the more fun toys when it comes to his personality, as the red dino appreciates puns and jokes about dinosaurs, though this is matched by his hard work ethic, which is honestly a terrifying prospect. We can only imagine what he might put you through should he fight for his time in the spotlight – though we hope he takes a page out of his time in Gametoons.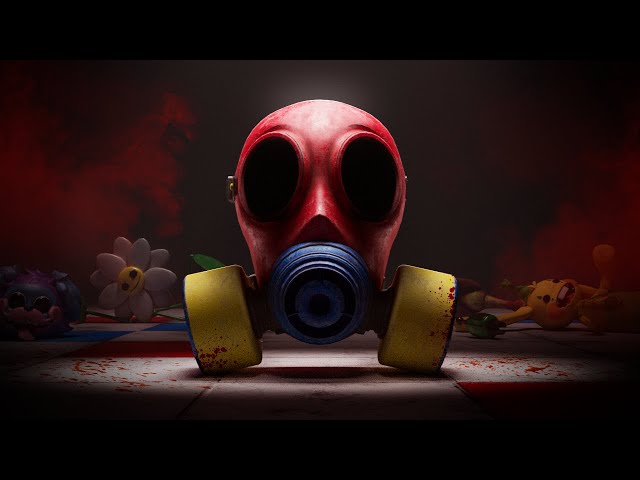 Poppy Playtime Bron's appearances
Bron appears in both Poppy Playtime Chapter 1 and Poppy Playtime Chapter 2 while also being visible in the Poppy Playtime Chapter 3 trailer, so he's more than likely to appear in the next instalment and possibly beyond. Besides the mainline games, Bron is also one of the toys that players need to assemble in Project Playtime. Who knows, he might show up in the Poppy Playtime movie, too.
There you have it, everything we can tell you about Poppy Playtime's Bron. If you prefer to spend your time in pizzerias, perhaps it's our FNAF characters, FNAF Roxy, FNAF Vanessa, FNAF Freddy, FNAF Puppet, FNAF Foxy, and FNAF Chica guides that you should read. Or, for spooks of a different kind, check out our Dead by Daylight codes, Dead by Daylight killers, Dead by Daylight movie, and Dead by Daylight characters content. We also have a horror games guide if you're after a variety of terrifying experiences.