Say cheese! Genshin Impact's Charlotte is here from Fontaine to report on all the biggest scoops across Teyvat. With her trusty Kamera and monocle, she's prepared to investigate even the smallest clues to find the truth for her readers. Keep reading to find out more about her build, element, and more.
We've got loads of Genshin content to get you up to speed on the comings and goings of Teyvat, including the newest Genshin Impact codes, a Genshin Impact tier list, and information on the Genshin Impact next banner. Or if you need help building a character, check out our guides for Genshin Impact's Kokomi, Genshin Impact's Raiden Shogun, and Genshin Impact's Tighnari.
Here's everything you need to know about Genshin Impact's Charlotte.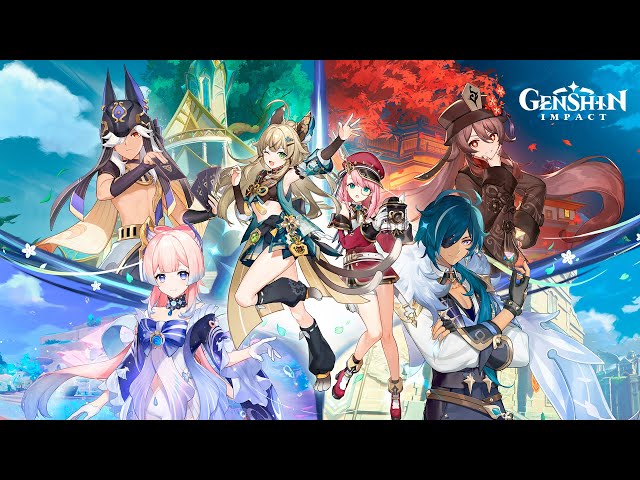 Who is Genshin Impact's Charlotte?
Charlotte is an energetic pink-haired journalist from Fontaine who first appeared in the Genshin Impact update livestream for 3.7. She writes for The Steambird newspaper and her work takes her all over Teyvat. Genshin Impact's Traveler meets her when she's covering the King of Invokations Grand Prix TCG tournament.
What is Genshin Impact Charlotte's element?
If you look closely at the white pouch on her right leg during the 3.7 event story, you can see that Charlotte has a cryo vision.
When is Genshin Impact Charlotte's release date?
As of version 3.7, Charlotte doesn't have a release date. It's not 100% confirmed whether she will even be playable, but we've got our fingers crossed! She's from Fontaine, so we might meet her again in version 4.0 as a familiar face as we enter a new region.
That's everything we know so far about Genshin Impact's Charlotte. While we wait to learn more about this Fontaine reporter, you can check out our guides to Hoyoverse's space RPG, Honkai Star Rail. We've got a list of Honkai Star Rail codes, a Honkai Star Rail tier list, and build guides to characters like Honkai Star Rail's March 7th and Honkai Star Rail's Himeko.