With our list of the best iPad games, we'll show you some of our top picks for the platform. Whether you're looking for a relaxing farm escape, an action-packed open-world RPG, or a trash-eating adventure, there's plenty of variety here. So next time you're bored on the bus, or curled up in bed with a cup of coffee, grab your trusty iPad and dive into one of these fresh, exciting worlds.
If you're looking for some new kit to help you on your way, check out our list of the best iOS and Android controllers. We also have plenty of other handy guides, including the best mobile shooters, the best mobile puzzle games, and the best mobile RPGs for more portable fun.
Here's our list of the best iPad games.
Genshin Impact
Mihoyo's massively popular open world is full of magic, adventure, and wonder, and fits perfectly with the iPad due to its flexibility and ability to switch between touch-screen and controller support. Start your adventure off on the right foot with the help of our Genshin Impact codes, Genshin Impact tier list, and Genshin Impact events guides.
Hero Wars
If you're looking for something to engage with on your iPad, Hero Wars is a game that doesn't let go. Level up your warrior as you do battle across the land, complete puzzling minigames, and team up with friends to take on epic quests. It's an RPG without all the complications, and who doesn't enjoy an easy time every now and then?
Rush Royale: Tower Defense TD
Rush Royale is a game that's well suited for iPad play. It provides a unique twist on the tower defence formula, where you place your units on a grid, positioning them as strategically as possible, to prevent the onslaught from enemy hordes. The bigger screen of the iPad helps to give you a much better vantage point of all the action as it unfolds, helping you to avoid easy mistakes.
The real nuance of the game stems from its broad selection of different units, which encompass reapers, vampires, alchemists, sentries, and many others. You can choose if you want to build up the strength of the more common units, or work harder to unlock the rarer, more powerful ones. Each of them has their own unique powers and abilities and these open the doors to a world of different strategies. It's a game you'll easily pour a lot of hours into.
Stardew Valley
Escape to your own little countryside getaway, any time, any place, with Stardew Valley on the iPad. This modern classic sees you inherit a rundown farm from your beloved grandpa, after which point you're free to customise, explore, and engage in community events to your heart's content. If you want some help launching your new home away from home, check out our Stardew Valley farm layout guide, and our Stardew Valley characters list.
Among Us
These iconic little space beans need little introduction, but in case you missed its explosive popularity last year, Among Us sees multiple players traverse a space base, trying to work out which one of them is the impostor. With short, snappy matches and simple gameplay, it's the perfect match for the iPad as you dive in and out of games on the go. Take a look at our Among Us character, Among Us pets, and Among Us imposter guides for more space-themed havoc.
Bastion
A pretty little action role-playing romp, Bastion (no, not the charming robot from Overwatch) features gorgeous, hand-painted graphics, isometric gameplay, stunning sound design, and immersive narration. Find yourself transported to a vivid, story-rich world, wherever you are.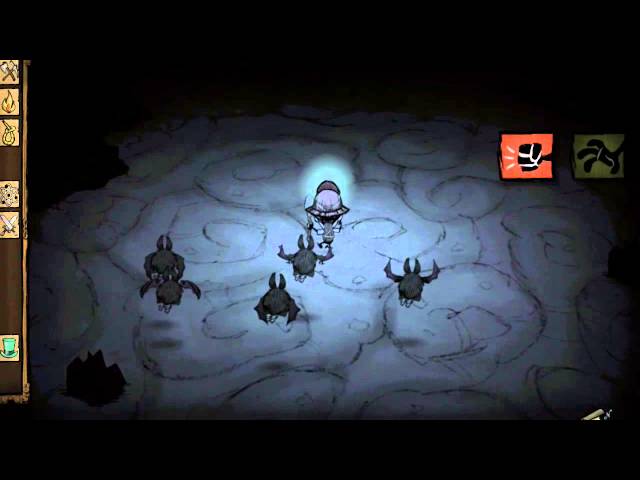 Don't Starve: Pocket Edition
This uniquely styled little survival gem feels like it's pulled straight out of a Tim Burton illustration. A portable version of the hit PC game, Don't Starve: Pocket Edition has you testing your wits against the elements and seasons, hunting for food, building bases, and avoiding being turned into boar food. With a consort of odd characters, each with their own abilities, it's a great little challenge and a great addition to any iPad library.
Donut County
Cute, colourful, and wildly bizarre, Donut County has you taking the form of an ever-growing hole, in search of trash. Yep, you read that right. Raccoons have taken over in this fun, physics-based puzzle game, and their sole aim is to steal trash (and anything else) with remote-controlled holes. Where there's trash, there's treasure – and there's plenty of both here. Plus, those raccoons are adorable.
Monster Hunter Stories+
Experience the joys of the original 3DS title, either free through Apple Arcade, or as a paid app. Telling its own unique tale, independent of those from the main MH series, Monster Hunter Stories sees you take the role of a young rider, hatching and befriending your own monster besties. Check out our Monster Hunter Stories+ review to learn more about this adorable adventure.
And that's our top picks for the best iPad games. If you're looking for more Apple-based fun, check out our list of the best iPhone games.