We're always excited to see a new Genshin Impact region, and Sumeru is our next destination. With the map constantly expanding, there's always plenty to explore, but this promises to be a pretty hefty update, comparable in size to Liyue or Inazuma.
So where is Genshin Impact's Sumeru? And what should you expect when setting off into this exciting area? Well, we've consulted with the Sumeru scholars to bring you this handy guide, featuring Sumeru's map, new characters, bosses, domains, and more. We'll add new details as we explore, so be sure to check back from time to time for more info.
If you want to know about our first impressions of the nation of scholars, take a look at our Genshin Impact Sumeru review. Or, to keep on top of all the fresh content announced for Mihoyo's hit game, check out our Genshin Impact update and Genshin Impact next banner guides. You can also take a look at our Genshin Impact tier list to ensure your team is in tip-top shape.
Here's everything we've Genshin Impact's Sumeru so far.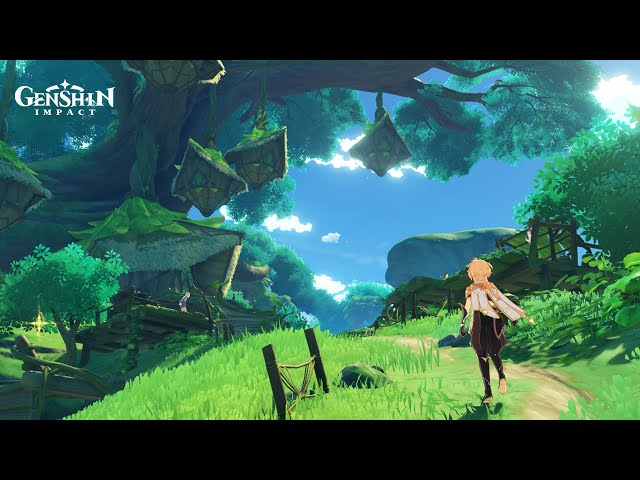 When is the Genshin Impact Sumeru release date?
It's already here! With the arrival of version 3.0, the Genshin Impact Sumeru release date is upon us, and we're now free to explore this beautiful new region.
As of version 3.1, we also got access to the second part of the region – the Sumeru desert.
What is Genshin Impact's Sumeru?
Sumeru is one of the Seven Nations of Teyvat, first referenced in the Teyvat Chapter Storyline preview. It consists of vibrant, rich rainforests at its heart, beyond which lie vast deserts.
Sumeru is ruled by the dendro archon, Lesser Lord Kusanali, or the God of Wisdom. She's the youngest among the Seven, having taken the role of archon after the death of the God of the Woods during the Cataclysm, about 500 years before the events of the game. That may sound like quite some time ago, but when we consider Genshin Impact's Zhongli is 6,000 years old, it's a pretty small number.
Sumeru is known as the centre of knowledge and is home to the well-renowned Sumeru Academia, the leading school of arcane arts and historical records, and the most prestigious institute in all of Teyvat. You've likely bumped into a few Sumeru scholars while exploring Inazuma, and several characters including Genshin Impact's Lisa actually studied among their ranks.
How do I get to Sumeru in Genshin Impact?
Sumer is located to the West of Genshin Impact's Chasm. To get there, head to the Cinnibar Cliff teleport waypoint. Here, you find yourself at the entrance of a cave. Walk through to get to Sumeru's Gandharva Vale. If you track the new Archon quest, Paimon will give you a couple of hints to help you on your way, too.
What are the Genshin Impact Sumeru characters?
Naturally, Sumeru is bursting with new characters to meet. Here are the ones we've caught a glimpse of so far.
What are the Genshin Impact Sumeru bosses?
Sumeru has several exciting new bosses to challenge. They are as follows.
Jadeplume Terrorshroom
Location: near the Vissudha Field teleport waypoint, the the north-west of the map
Exclusive drops: Nagadus Emeralds, Majestic Hooked Beaks
Electro Regisvine
Location: Mawtiyima Forest, near the Lokapala Jungle teleport waypoint
Exclusive drops: Vajrada Amethysts, Thunderclap Fruitcore
Aeonblight Drake
Location: Ardravi Valley
Exclusive drops: Varunada Lazurite, Perpetual Caliber
Algorithm of Semi-Intransient Matrix of Overseer Network
Location: The Dune of Elusion, Sumeru
Exclusive drops: Agnidus Agate, Light Guiding Tetrahedron
What are the Genshin Impact Sumeru domains?
There are a few new domains to explore in Sumeru. They are:
Spire of Solitary Enlightenment near Gandha Hill, offering the new dendro artifacts
Steeple of Ignorance in Chatrakam Cave, offering the Teachings of Praxis talent books
Tower of Abject Pride near the Ruins of Dahri, offering new weapon ascension materials
Four one-time domains offering primogems, dendro digils, and other goodies
We'll add the domains from the Sumeru desert as soon as we find them all!
That's everything we know about Genshin Impact's Sumeru for now. If you're looking for your next adventure, head over to our list of the best games like Genshin Impact to find something new to play.