Genshin Impact update 1.3 brought with it the polearm-wielding, anemo character, Xiao. This character is one of the Adeptus tasked with guarding Liyue, and despite his youthful appearance, legends surrounding him have been documented in many ancient books. Xiao spends most of his time in seclusion at Wangshu Inn, indulging in Almond Tofu.
If you've been lucky enough to receive this character from a wish and need some more information, we've compiled some details on his weapons, skills, constellations, and ascension. Our Genshin Impact Xiao build guide will be updated over time to include the best weapons and artifacts after any updates or balance changes, so keep this page bookmarked.
If you're looking for more content like this, take a look at our Genshin Impact Kokomi, Genshin Impact Ningguang, and Genshin Impact Albedo build guides. We've also created a Genshin Impact tier list so you can see where all your favourite characters rank, and a Genshin Impact codes list so you can get your hands on some extra primogems.
The best Genshin Impact Xiao build
Xiao is an amazing choice for a main DPS role. We've included weapons and artifacts that boost his attack even further and provided details on each of his skills. We recommend pairing him up with Genshin Impact's Jean for some quick heals and increased movement speed.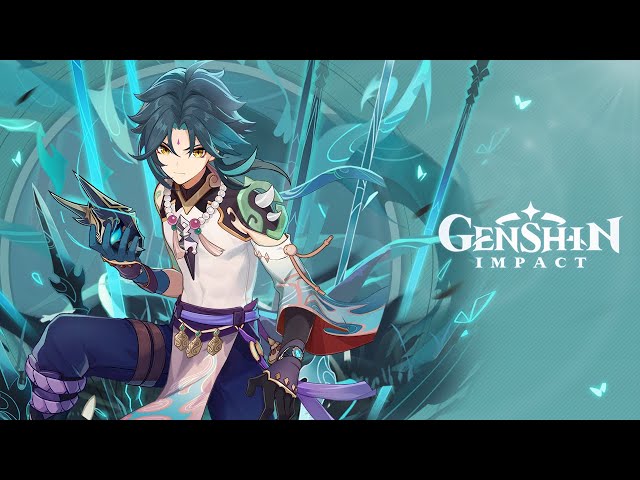 Which weapon should you use?
Our preferred weapon for Xiao is the Primordial Jade Winged-Spear. However, as it is a five-star weapon, it can be hard to get your hands on. The Blackcliff Pole is a suitable replacement until you're lucky enough to receive the Primordial Jade Winged-Spear.
| | |
| --- | --- |
| Weapon | Effect |
| Primordial Jade Winged-Spear | On hit, Xiao's attack is increased by 3.2% for six seconds. Seven stacks maximum. Can only occur once every 0.3 seconds. While in possession of seven stacks, damage dealt is increased by 12% |
| Blackcliff Pole | Xiao's attack is increased by 12% for 30 seconds after defeating an enemy. A maximum of three stacks, the duration of each stack is independent |
Which artifact set should you use?
We recommend equipping two artifacts from each of the below sets to maximise Xiao's damage output.
Artifact set
Effect
Gladiator's Finale
Two equipped: Increases attack by 18%
Four equipped: If the wielder of this set uses a sword, claymore, or polearm, their normal attack damage is increased by 35%
Viridescent Venerer
Two equipped: 15% anemo damage bonus
Four equipped: Swirl damage is increased by 60%. Your opponent's elemental resistance to the element infused in the swirl is decreased by 40% for ten seconds
What are Xiao's skills?
Active skills:
Skill
Effect

Whirlwind Thrust

Perform up to six strikes

Whirlwind Thrust (charged)

Consumes stamina to perform an upward thrust

Whirlwind Thrust (plunging)

Trigger this move in mid-air to plunge downwards, causing AoE damage

Lemniscatic Wind Cycling

Deals AoE anemo damage to enemies in his path, can be used in mid-air. Starts with two charges

Bane of All Evil

Xiao dons the Yaksha Mask which has the following effects:

Greatly increases his jumping ability

Increases his attack AoE and damage

Converts attack damage into anemo damage

While wearing the mask, Xiao will continuously lose HP
Passive skills:
| | |
| --- | --- |
| Skill | Effect |
| Evil Conqueror – Tamer of Demons (unlocked at ascension one) | While under the effects of Bane of All Evil, all damage dealt by Xiao is increased by 5%. Damage increases by a further 5% every three seconds the ability is active. Maximum damage bonus is 25%. |
| Dissolution Eon – Heaven Fall (unlocked at ascension four) | Lemniscatic Wind Cycling increases the damage of subsequent uses by 15%. This effect lasts for seven seconds. Maximum three stacks. Gaining a new stack refreshes the duration |
| Transcension – Gravity Defier (unlocked automatically) | Decreases climbing stamina consumption for party members by 20%. Not stackable. |
What are Xiao's constellations?
| | |
| --- | --- |
| Constellation | Effect |
| Dissolution Eon – Destroyer of Worlds | Increases Lemniscatic Wind Cycling's charges by one |
| Annihilation Eon – Blossom of Kaleidos | When in the party but not on the field, energy recharge is increased by 25% |
| Evil Conqueror – Wrath Deity | Increases the level of Lemniscatic Wind Cycling by three |
| Transcension – Extinction of Suffering | When HP falls below 50%, Xiao gains a 100% defence Bonus |
| Evolution Eon – Origin of Ignorance | Increases the level of Bane of All Evil by three |
| Evil Conqueror – Vigilant Yaksha | While under the effects of Bane of All Evil, hitting at least 2 opponents with a plunging attack will grant Xiao one charge of Lemniscatic Wind Cycling and for the next one second, he may use Lemniscatic Wind Cycling while ignoring its cooldown |
What does it cost to ascend Xiao?
Make sure you collect a lot of Qingxin along the way, as you will need over 150 to fully ascend Xiao.
Required level
Mora
Materials

20

20,000

One Vayuda Turquoise Sliver, three Qingxin, three Firm Arrowhead

40

40,000

Three Vayuda Turquoise Fragment, two Hurricane Seeds, ten Qingxin, 15

Firm Arrowhead

50

60,000

Six Vayuda Turquoise Fragment, four Hurricane Seeds, 20 Qingxin, 12 Sharp Arrowhead

60

80,000

Three Vayuda Turquoise Chunk, eight Hurricane Seeds, 30 Qingxin, 18 Sharp Arrowhead

70

100,000

Six Vayuda Turquoise Chunk, 12 Hurricane Seeds, 45 Qingxin, 12 Weathered Arrowhead

80

120,000

Six Vayuda Turquoise Gemstone, 20 Hurricane Seeds, 60 Qingxin, 24 Weathered Arrowhead
There you have it! Those are all the basics you need to know about Genshin Impact's Xiao. If you're looking for more content like this, check out our Genshin Impact Serenitea Pot and Genshin Impact wood guides.