We all know it, Mewtwo is cool. When you're playing Pokémon Gold and Silver, yeah, of course you want to get your hands on Lugia and Ho-Oh, they're on the box and they rule. But there's something about mythical Pokémon, a sense of mystery, whispers on the playground, the rumours of secret ways to unlock them that make them interesting in their own way. In this list of the best mythical Pokémon, we're going to talk about the best of all mythical Pokémon, and break down exactly what we love about them.
For even more great Pokémon guides (and questionable picks) be sure to check out our guides covering the best starter Pokémon, monkey Pokémon, fish Pokémon, cat Pokémon, Bird Pokémon, and dog Pokémon. What can we say, we just love Pokémon!
Let's get cracking with our list of the best mythical Pokémon
Mythical Pokémon
Mew
You can't beat the original. Before there was Mewtwo there was Mew. In fact, there are breadcrumbs alluding to the existence of Mew littered throughout research notes all over the region of Kanto. That's some amazing world-building and exciting development of a Pokémon before we see them that the Pokémon games have rarely done since. Think about it, basing your legendary Pokémon all around another mythical Pokémon that you can't even catch in the game. A stroke of genius.
Both Mew and Mewtwo gained even more notoriety in the incredibly successful (within my friendship group at least) Pokémon The First Movie: Mewtwo Strikes Back. Mew was shown to be a cat-like and endearingly innocent creation, almost ambivalent towards the humans of the world, but still a force for good. I'll never forget the adorable little 'mew' noise the creature lets out, and I'll also never forget the playground rumours of using strength to find a Mew hidden under a truck by the S.S. Anne.
Celebi
Now I've got a real soft spot for Celebi, not least because I think Gold and Silver (or more specifically Heart Gold and Soul Silver) are still the pinnacle of Pokémon games. The protector of the forest with the ability to travel through time, Celebi takes a more proactive approach than many Pokémon, concerned with the fate of the environment it lives in, and is visibly affected by its destruction.
Yes, it might look like a flying onion, but Celebi is still a charming choice and added that much-needed air of mystery to Pokémon Gold and Silver, a generation that already features the best legendaries of any generation. Argue with the wall, any generation with Lugia and Suicune is just automatically the best. Celebi also had its time to shine in the great Pokémon: 4Ever, and has a beautiful pink shiny that takes up pride of place in my Pokémon boxes.
Jirachi
Please don't hate me, I love Deoxys so much, but Jirachi just about pips it for me. I'm one of the seven people who bought Pokémon Channel on the Gamecube (three of which are on the Pocket Tactics team), played through whatever that game is, and watched loads of episodes of the Pokémon anime just to unlock the wish Pokémon for Pokémon Ruby and Sapphire. Jirachi just looks ethereal and mystical, fitting the mythical brand perfectly.
If you didn't know, Jirachi is based on the Japanese 'Tanabata festival' an event where people make wishes on small strips of paper called tanzaku, place them on bamboo, and either let them drift off in water or set them alight in the hopes that the wishes come true. This is why I love Jirachi so much, it's a cute Pokémon that has a very real origin, and one filled with hope and joy.
Darkrai
Alright, I know I'm flipping the script here, but Darkrai just rules. It's not often we get mythical or legendary Pokémon that are actually scary, but Darkrai has an otherworldly and truly sinister look to its design that just exudes darkness. Known as the shadow Pokémon, Darkrai can materialise anywhere and is known to even appear in people's nightmares.
It also has one of the best Pokémon movies, with Pokémon: The Rise of Darkrai showcasing some of the most thrilling and awesome battles between legendary Pokémon we've ever seen. Unlike many bulky legendary or mythical Pokémon, Darkrai has a creepy lithe physique, and the fact it can disappear back into the shadows at any point only makes it that much scarier.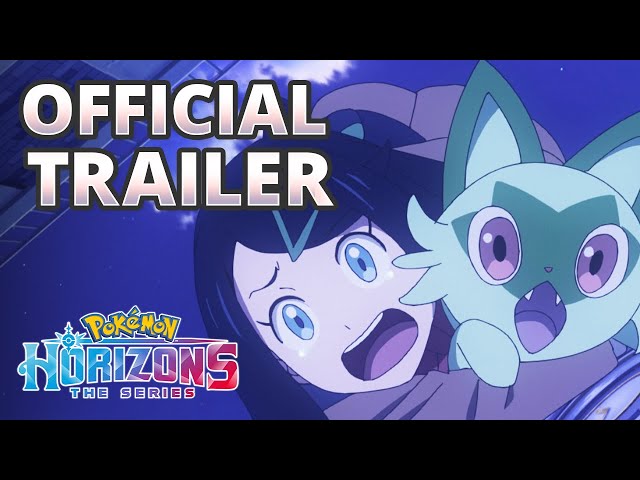 Victini
Known as the victory Pokémon, Victini is a psychic/fire-type that Game Freak introduced in Pokémon Black and White. It's beloved because this Pokémon is said to ensure the owner's victory, Victini is thought to have been the catalyst in many human wars as they sought to use the power of Victini to defeat their enemies. Victini itself is just a cute little guy with a great design, and I always like the more simple, or elegant, Pokémon creations.
Victini also has a starring role in the dual pokémon movies Pokémon: Victini and Reshiram, and Pokémon: Victini and Zekrom, two movies released at the same time when Pokémon was really trying to hype up the dichotomy of black and white as well as the differences between the games. Sadly, neither of these movies is amazing, but Victini remains a highlight thanks to its adorable nature and love for biscuits.
Genesect
The idea of villainous Pokémon thieves digging up an ancient fossil of a legendary Pokémon and then strapping a massive gun on it is frankly, incredible. Genesect is meant to resemble the giant bugs that once roamed the earth millennia ago, that have since grown smaller in attempts to avoid being eaten. Genesect themselves also just look awesome, and for some reason can transform into a sort of spacecraft that can hover through the air. Pokémon doesn't always make sense, and I think that rules.
Hoopa/Hoopa Unbound
With Hoopa we're touching on something of an ongoing tradition for mythical Pokémon. A while back with Shaymin (not featured here, soz), mythical Pokémon started taking on smaller and more innocent forms, only to later reveal a more intimidating version of themselves like with Sky Shaymin. Hoopa starts as the mischievous jin Pokémon, with the ability to create portals between dimensions, and then grows into one of the most ridiculous but intimidating Pokémon we've ever seen.
I love the lore behind Hoopa and the ring aesthetic, and think with its great stats and fun anime appearances it's worthy of an entry on its own, but I can't convey enough how much I love Hoopa Unbound. Unlike the relatively gentile Shaymin and its underwhelming Sky Form, Hoopa goes absolutely goblin mode, transforming into the monstrous Hoopa Unbound, a being which truly looks capable of ripping apart the fabric of space-time with its demonic face and many limbs. Just, what a beast.
Zeraora
Game Freak introduced this electric-type mythical in Pokémon Ultra Sun and Pokémon Ultra Moon, Zeraora looks like it came out of a 90s PlayStation platforming game and I mean that in the best way possible. With its cat-like features and blue electric bolts down the fur on its arms, Zeroara truly looks like an animal and in the Pokémon world, they were poached to near extinction.
As Pokémon Sun and Moon introduced so many otherworldly creatures with the Ultra Beasts (I love them, no hate here), it was nice to see a mythical added that continued the trend of creatures that look like they complement the region they are based on. Zeraora fits right in with the Alola region, and also has a great appearance in the fantastic recent movie Pokémon; The Power of Us. If you haven't watched Pokémon: I Choose You or The Power of Us, we highly recommend it to any dedicated Pokémon fan out there.
Meltan
The final entry on our list and one of the most recent, Meltan earns a spot for two important reasons. Firstly, being a little blob of a steel-type with the ability to melt into different shapes, Meltan is absolutely adorable, especially with the little nut for a head that is so proudly sports. I also love the imposing form of Melmetal and its alien transformation in its Gigantimax form. Everything about them is a mythical Pokémon and its different forms done right.
Secondly, Meltan had a wild introduction to the Pokémon series. In case you don't recall, Niantic originally introduced Meltan in Pokémon Go, but ahead of its official reveal we saw images of the wobbly little metal blob leaking online. Many people refused to believe it was a Pokémon, instead thinking the image was a placeholder for the actual Pokémon to come, and then, Meltan started appearing randomly in the world. Eventually, the mystery was revealed, and players learned they had to transfer Pokémon between Pokémon Go and Pokémon Let's Go Pikachu & Eevee to unlock the little treasure, and it remains one of the most interesting, if obtuse, methods of both catching and evolving a Pokémon to date.
We're calling it a day folks, but if you have a strong case for any other monsters being on this list, be sure to get in touch with us or comment over at the Pocket Tactics Twitter account. If you just have enough Pocket Monsters in your life however and want to prepare for the next wave, be sure to check out our guide to Pokémon Scarlet and Violet new Pokémon next.