Fontaine is brimming with fanciful new features, along with a cast of vibrant characters. One who we've not seen yet is Genshin Impact's Chevreuse – though she gets a brief mention. While there isn't too much official information, there are a few leaks about her, so look for those at your own discretion. Here's what we can confirm about the character.
Want to indulge in more Fontaine information? Check out who Genshin Impact's Clorinde, Genshin Impact's Navia, and Genshin Impact's Neuvillette are, and grab these Genshin Impact codes to add to your primogem pile.
Who is Genshin Impact's Chevreuse?
Chevreuse appears to be a character known by some NPCs and playable units already. Genshin Impact's Freminet is the only one with a voice line about her, but you can speak to Riqueti – an NPC – about her, too.
Turns out that Chevreuse is the Captain of the special security and surveillance patrol. While this isn't introduced in the game just yet, Riqueti's statement reveals that Chevreuse is involved with the use of Fontaine's gardemeks in the patrol. She's also known to shop at the Beaumont Workshop – Fontaine's Blacksmith, located in the main city.
By the way – if you're a Genshin Impact leaks aficionado, then you may remember the names Sert and Sertice. Turns out, that's Chevreuse.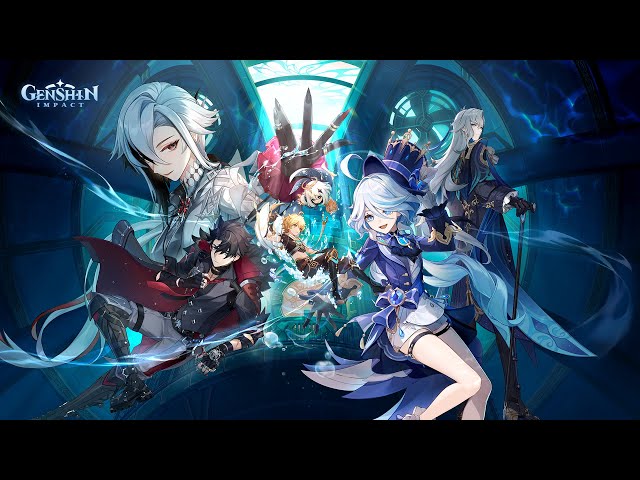 What do we know about Genshin Impact Chevreuse's build?
As of now, there's nothing to say about Chevreuse's build – including weapons or elements. Looking at Fontaine's already stacked roster, it's missing a dendro unit, but there's nothing to say that Chevreuse would fill this slot.
Some leaks suggest that she may be a polearm user, but this may not be correct. If we look at Freminet's voice line about her, he mentions that she has a gun:
"She always purchases the most expensive and advanced components for her musket."
Now, guns aren't a usable weapon type in Genshin, and it probably means that Chevreuse will (if it features in her kit) wield her musket as part of her burst or skill, much like Genshin Impact's Childe and Genshin Impact's Mika – and how Clorinde appears to do, too.
Genshin Impact Chevreuse release date speculation
It's likely that Hoyoverse will release Chevreuse in a later Fontaine patch after the characters currently involved in the archon and world quests make their debut.
If you want to see how your team ranks up, then check out our Genshin Impact tier list. We've also got a Honkai Star Rail tier list and a list of all the Honkai Star Rail codes to line your pockets with cash and stellar jade.