There's nothing quite like a good Direct, and after Nintendo confirmed it earlier this week, a hefty Nintendo Direct for September 2022 just took place, giving us a look at some brand new titles heading to the Nintendo Switch over the Holiday period. With a lot of great RPGs to dig into and a much-anticipated sequel or two, this set of announcements hopefully had something for everyone.
The Nintendo Direct September 2022 had a couple of bombshells, starting with the next mainline entry in the Fire Emblem series, known as Fire Emblem Engage. Featuring a new world and a new protagonist (see you in the next Smash game), this new entry in the franchise also seems to focus on the ability to summon heroes from previous games to take part in classic RPG battles.
While the Direct was mostly presented by Yoshiaki Koizumi, we did also get a brief appearance from Shigeru Miyamoto himself. Proudly showing off his Pikmin Bloom collection, the godfather of video games also announced the long-awaited Pikmin 4, putting an end to rumours it had been destroyed in the recent fire. We even got a name and a release date for Breath of the Wild 2, which you can find below as well as all of our other highlights from this stellar Nintendo Direct.
How can I watch the US Nintendo Direct September 2022?
The American live stream of the September Nintendo Direct went live on Youtube from 07:00 PT/10:00 ET/15:00 BST on September 13, 2022. You can find the link below.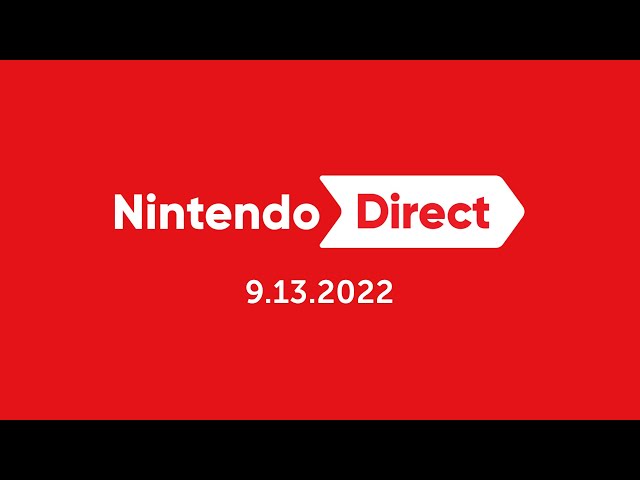 How can I watch the UK Nintendo Direct September 2022?
The Nintendo UK version of the Nintendo Direct September 2022 wasn't live as a mark of respect for the passing of Queen Elizabeth II, instead, you can watch the UK version of the Nintendo Direct September 2022 below.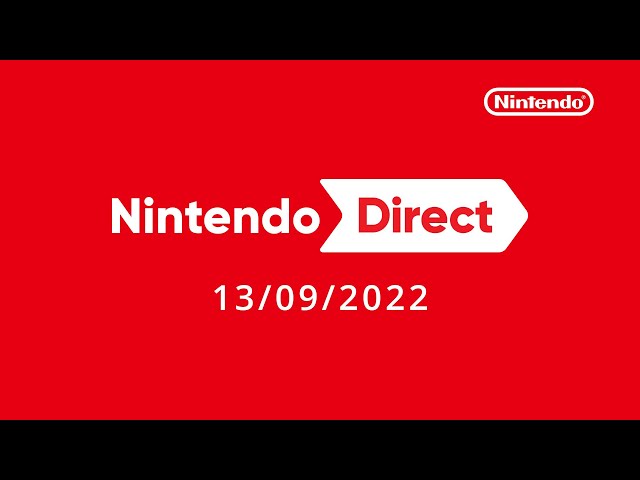 What are the highlights from the Nintendo Direct September 2022?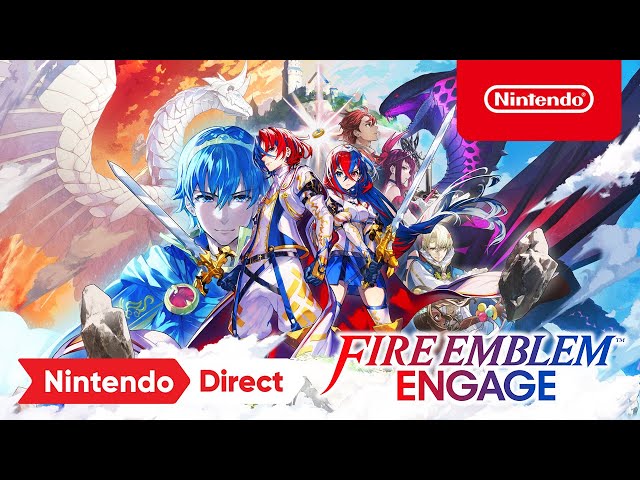 Fire Emblem Engage
The latest in the strategy RPG series is heading for Switch, Fire Emblem Engage launches on January 20, 2023. Featuring the same gameplay fans know and love, but with a whole new story and interesting mechanics. Check out our Fire Emblem Warriors: Three Hopes review to see what we thought of the recent spin-off.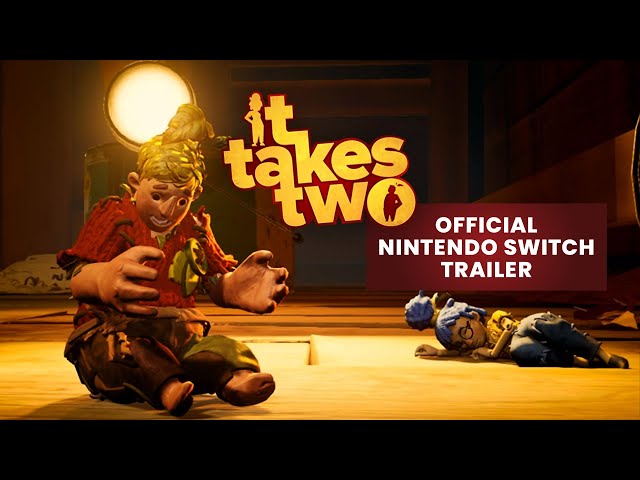 It Takes Two
In the delightful co-op game about two parents in a struggling relationship, players must work together to solve puzzles and their marriage. Play along with friends when it launches on November 4.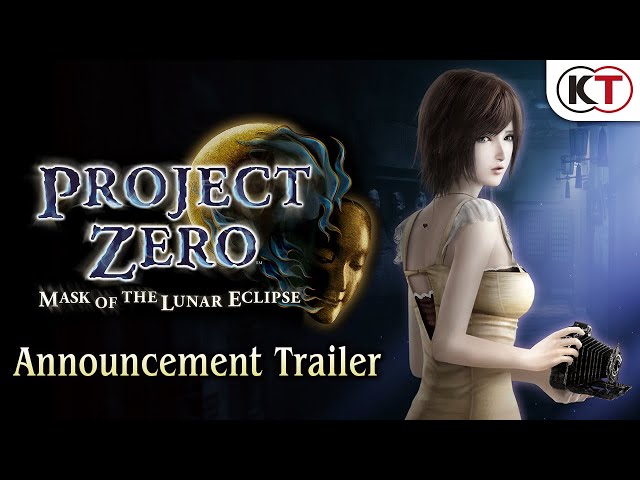 Fatal Frame: Mask of the Lunar Eclipse
A previously Japan-only entry in the horror series launches in early 2023.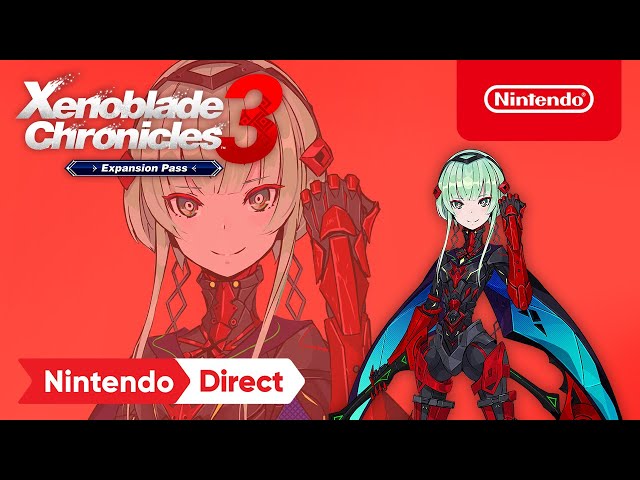 Xenoblade Chronicles 3 DLC
Wave 2 of the Xenoblade Chronicles 3 expansion pass launches on October 13, bringing new challenges and a new hero who appears to be mechanical in nature, called Ino. Expect more information soon. Check out our Xenoblade Chronicles 3 review, Xenoblade Chronicles timeline guide, and Xenoblade Chronicles Operation Rainfall interview for more.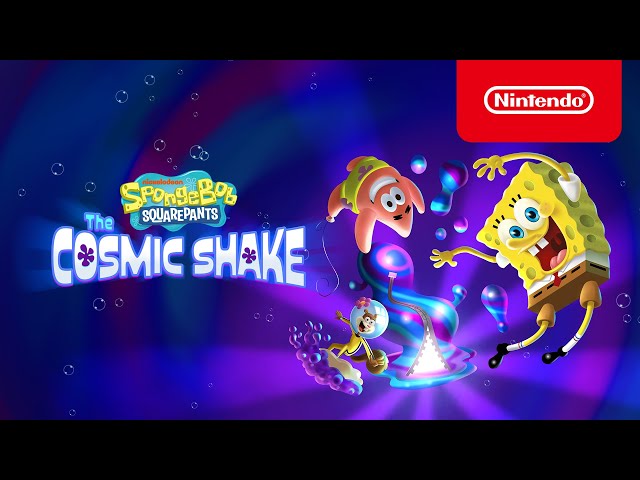 Spongebob Squarepants: The Cosmic Shake
A new 3D platformer featuring the famous sponge is diving onto Switch later this year.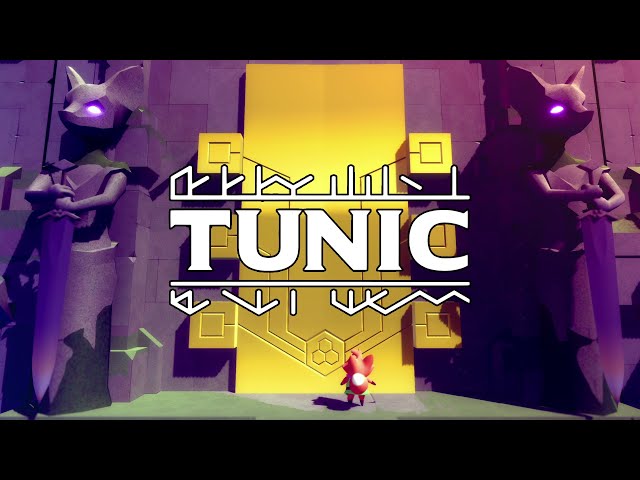 Tunic
An adorable adventure that draws inspiration from The Legend of Zelda and Dark Souls, Tunic launches on September 27.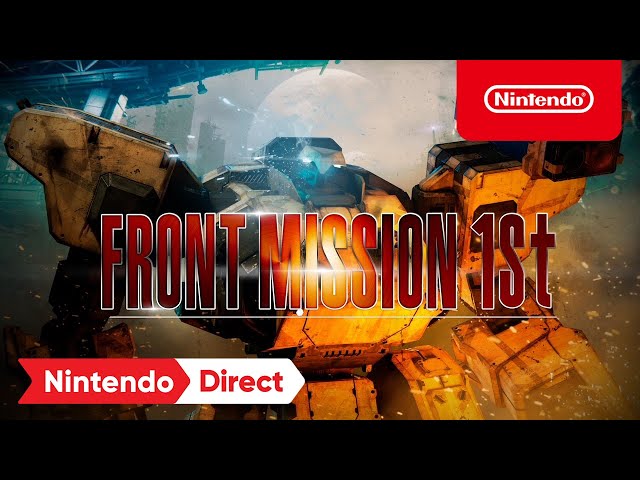 Front Mission 1st Remake
The mech-fighting cult classic is back with a bang, as Front Mission 1st Remake heads to Switch in November, Front Mission 2nd Remake arrives in 2023, while a remake of Front Mission 3 is also in the works for the future.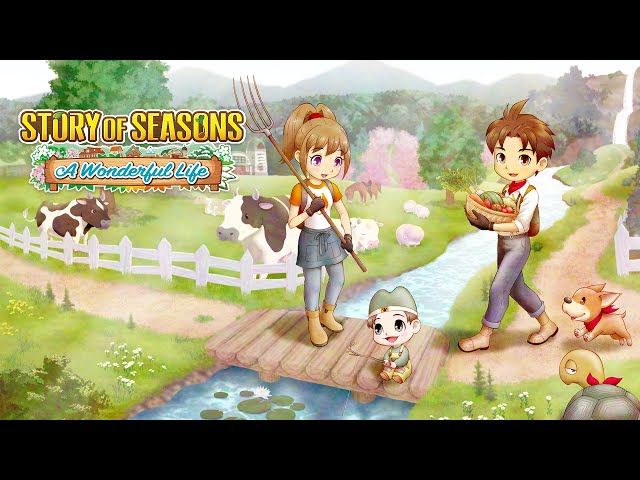 Story of Seasons: It's A Wonderful Life
A relaxing lifestyle sim heads to Switch, in this remake of the classic title. Heading to Switch in Summer 2023. We've got lots of info on the previous entry, with our Story of Seasons: Pioneers of Olive Town bachelors and Story of Seasons: Pioneers of Olive Town guide. We've also got Story of Seasons: Pioneers of Olive Town review if you're interested.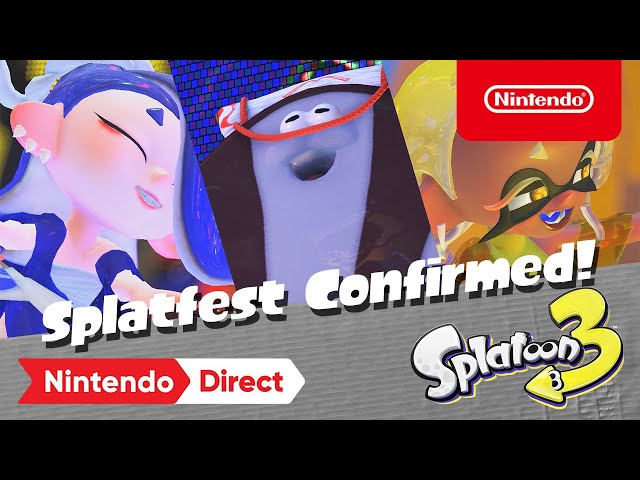 Splatoon 3 Splatfest
The first post-launch Splatoon 3 Splatfest is on its way, asking what you would bring to a desert island. Choose between gear, grub, or fun, when the Splatfest starts on September 23 and ends with a bang on September 25, 2022. Check out our Splatoon 3 review, Splatoon 3 soundtrack feature and, Splatoon 3 weapons guide to get ready to splat.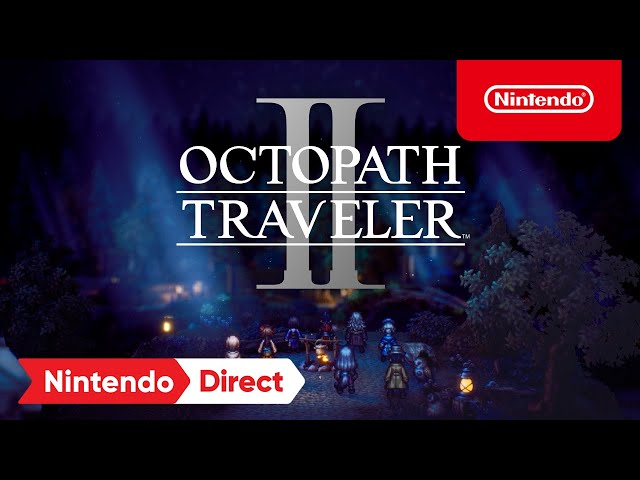 Octopath Traveler 2
Eight new travellers embark on an epic adventure, in the sequel to Square Enix's HD-2D masterpiece. Now featuring a day and night cycle and a new exciting world to explore. Octopath Traveler 2 launches on February 24, 2023.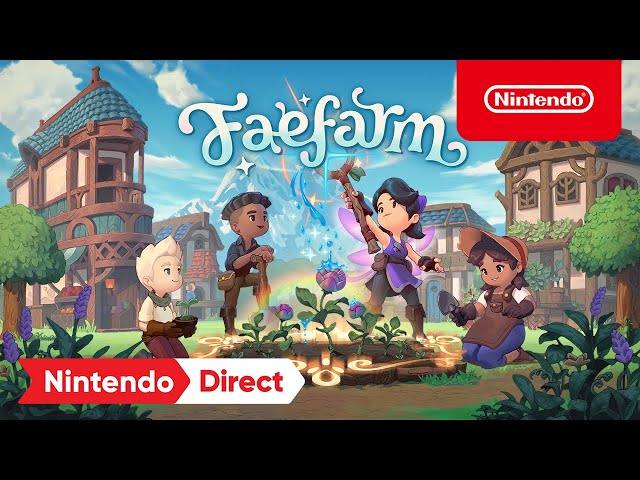 Fae Farm
A brand new farming sim with a focus on multiplayer, this Nintendo Switch exclusive launch in Spring 2023.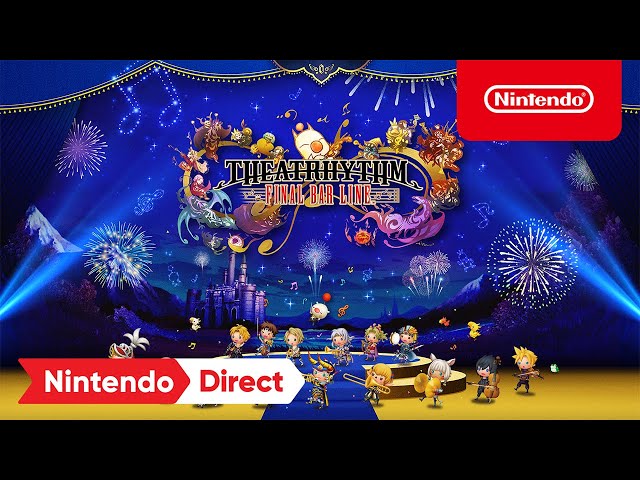 Theatrythm Final Bar Line
An action-packed rhythm game based on Final Fantasy, play through iconic tracks and match the attacks to the beat. This title launches on February 16, 2023, with DLC already announced to include tracks from Nier, and Octopath Traveller.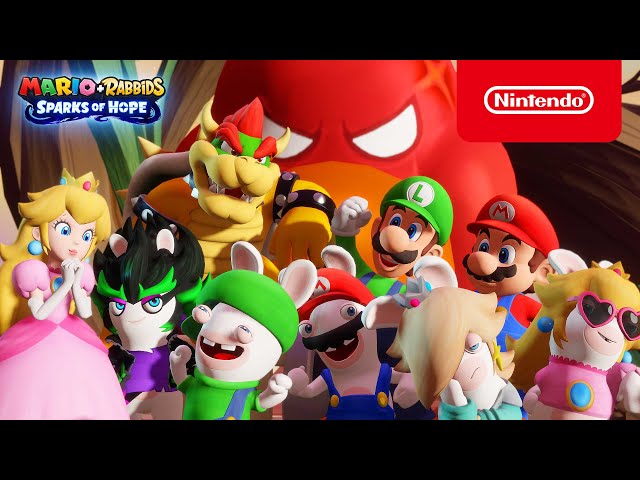 Mario & Rabbids: Sparks of Hope
The sequel to the surprise SRPG hit Mario & Rabbids Sparks of Hope takes the team to space and introduces a more open style more akin to Valkyrie Chronicles than X-COM. For more Mario goodness, check out our Mario + Rabbids Sparks of Hope pre-orders and Mario + Rabbids Sparks of Hope release date guides.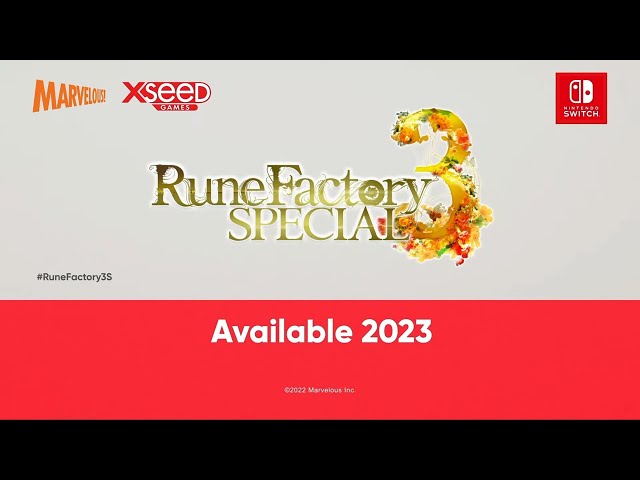 Rune Factory 3 Special
The classic returns, and brings together classic farming gameplay and adventure. This remake adds new modes, and we even got the announcement that a new Rune Factory is in the works. Our Rune Factory 5 review can tell you what we thought of the most recent entry.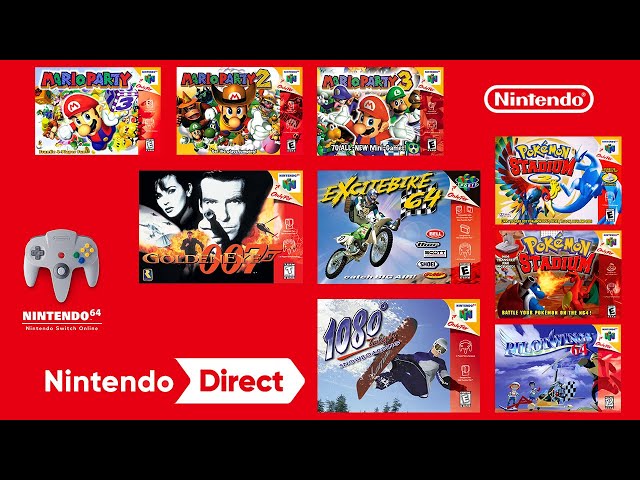 Nintendo Switch Online N64 Games
A whole slew of new titles have been announced for the Nintendo Switch Online + Expansion Pack service including Mario Party, Mario Party 2, Mario Party 3, Pokemon Stadium, Pokemon Stadium 2, Excite Bike 64, and even the infamous Goldeneye N64. Check out our Nintendo Switch Online N64 games guide to see everything currently available.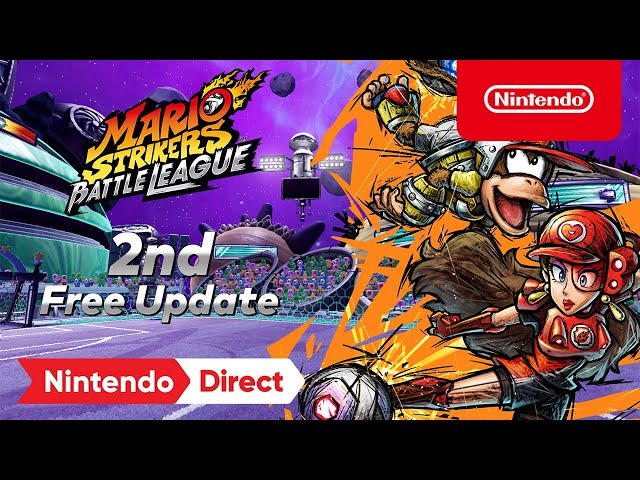 Mario Strikers: Battle League Update 2
The next update for Mario Strikers Battle League is on the way, adding Pauline who works as a physical powerhouse with strong tackles, and Diddy Kong, and speedster with great passing. The 2nd free update also brings new gear, a new stadium, and is launching later this month. Check out our Mario Strikers Battle League review to see if it's worth picking up.
Atelier Ryza 3: Alchemist of the end and the Secret key
A new entry in the beautiful action RPG series arrives on the Nintendo Switch on February 24, 2023 Check out our Atelier Ryza 2: Lost Legends & the Secret Fairy review to see what we thought of the most recent entry.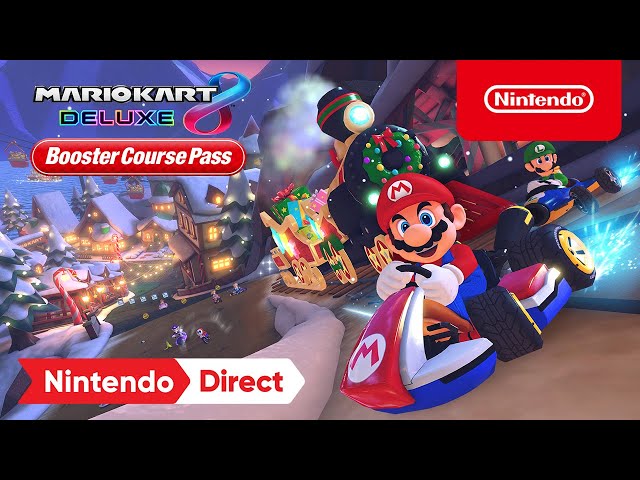 Mario Kart 8 Deluxe: Booster Pass Wave 3
We got a look at two new tracks heading to the title, including Peach Gardens from Mario Kart DS. Launching this holiday. Check out our Mario Kart characters, Mario Kart Hot Wheels, and best Switch racing games guides to get up to speed.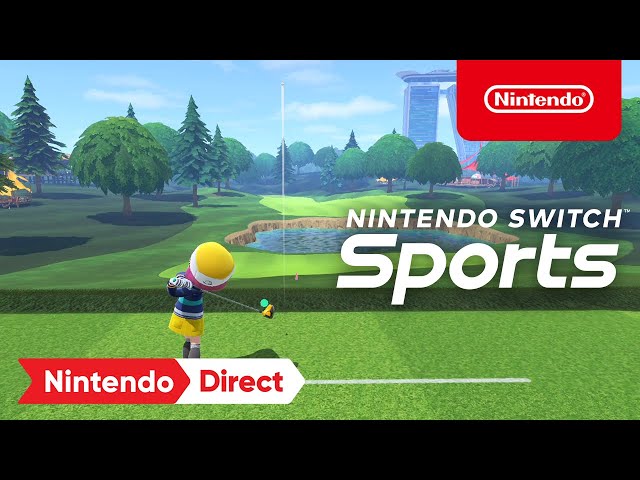 Nintendo Switch Sports
The next update for Nintendo Switch Sports is on the way, finally adding Golf to the Sporting title. Golf tees off in Holiday 2022. Check out our Nintendo Switch Sports review to see what we think of the game.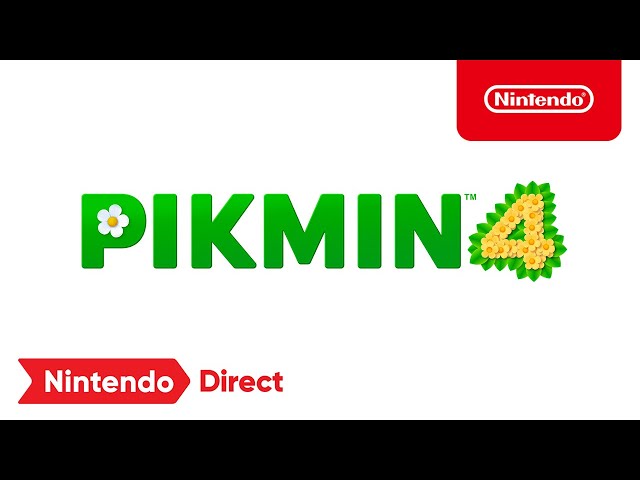 Pikmin 4
The infamously delayed game Pikmin 4 is heading to Nintendo Switch in 2023. The new title gives players a better angle on the action, looking at enemies from the ground just like the Pikmin. No gameplay was shown, but we expect more details next year. Check out our best Switch platformers and best mobile platformers for more.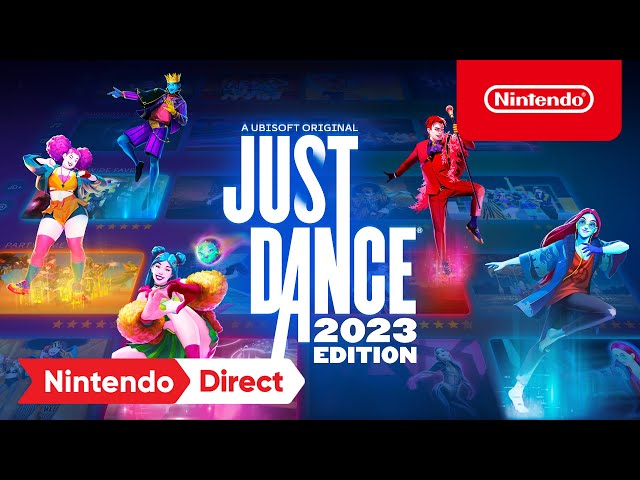 Just Dance 2023
Another entry in the long-running dance series shakes its way onto Nintendo Switch on November 22, 2023.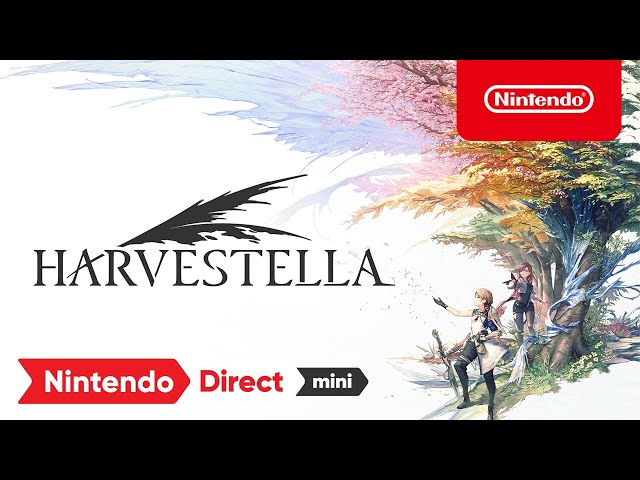 Harvestella
A new farming sim (yes, another one) from Square Enix, this beautiful life simulation RPG looks absolutely gorgeous on Switch, and if we had to buy one farming sim this year it would probably be Harvestella. A new demo is available from the eShop right now, which carries your save data over to the full game. Check out our Harvestella release date, Harvestella jobs, and Harvestella crafting guides for more.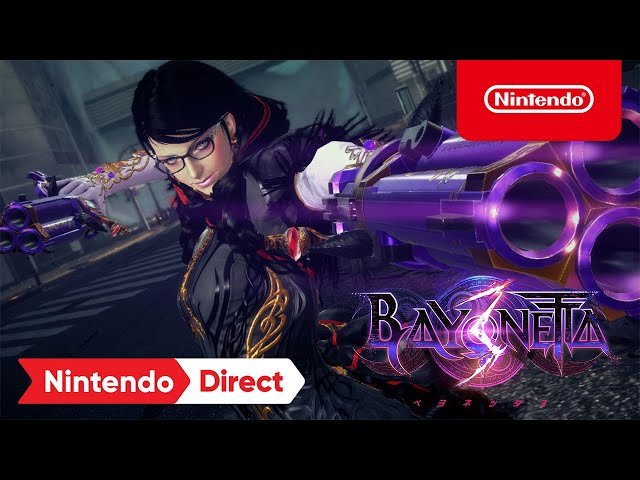 Bayonetta 3
The third instalment in the action series sees Bayonetta facing off against the forcing of man-made weapons called homunculi to save the world. The newest entry looks as crazy as ever, and we can play as the new witch character Viola as well as Jean. It launches on October 28, just in time for Halloween, and you can find more in our Bayonetta 3 release date guide.
Master Detective Archive Raincode
A new mystery game from the creators of Danganronpa, this creepy title forces to you solve mysteries and take part in fierce battles.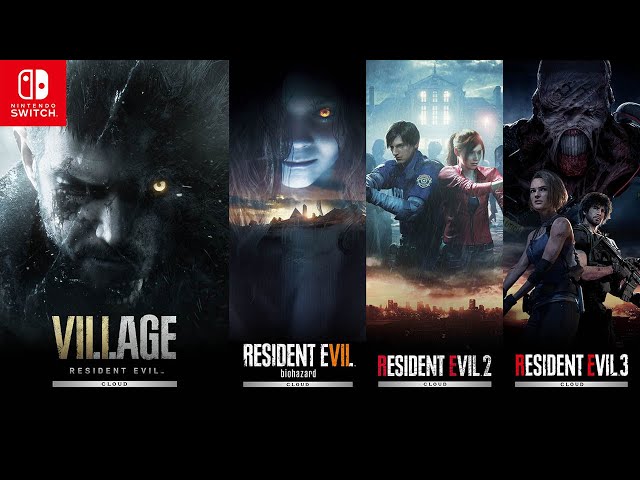 Resident Evil 8 Cloud Version
Ethan Winters makes his debut on Nintendo Switch, as the latest entry in Capcom's classic horror franchise releases on October 28, but sadly as Cloud versions. Resident Evil 2 Remake, and Resident Evil 3 Remake are also heading over, but once again, as Cloud versions. For something scary right away, check out our guide to the best Switch horror games.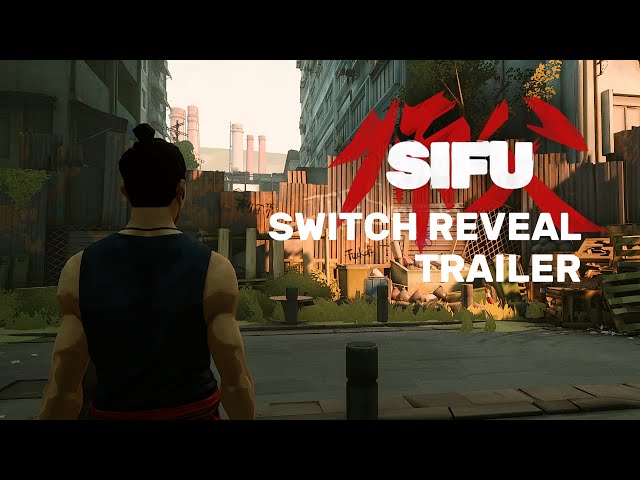 Sifu
Master martial arts in Sifu, but with each failure, your character gets older. It's a delicate balance and a brutal game, but the best fights reward players with the finest victories. For some hand-to-hand violence right now, check out the best Switch fighting games according to us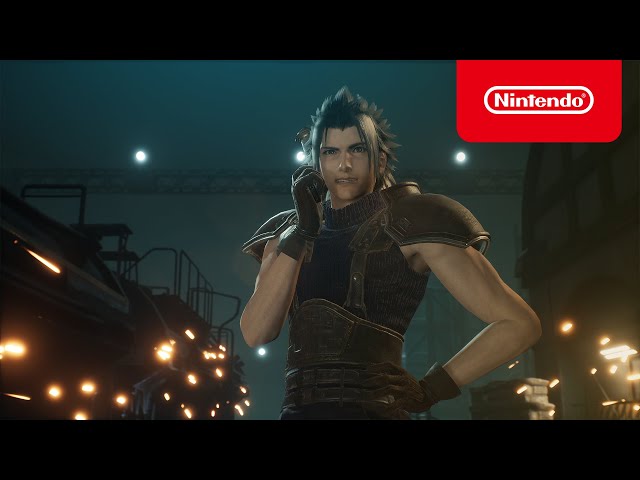 Crisis Core: Final Fantasy 7 – Reunion
Explore the region of Shinra before the events of FF7 in this remake of the prequel to the RPG classic. We love Final Fantasy, so we wrote about it. Check out our Crisis Core: Final Fantasy VII release date, Final Fantasy 7: Ever Crisis release date, and Crisis Core characters guides.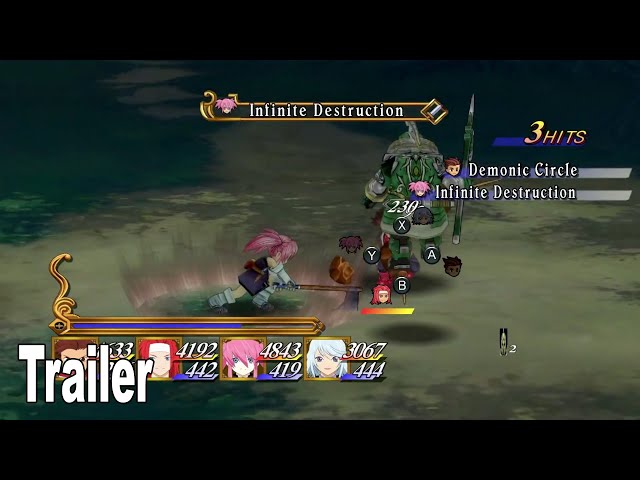 Tales of Symphonia Remastered
A remake of an RPG classic, play as Lloyd and explore a mysterious kingdom when Tales of Symphonia: Remastered arrives in early 2023. We've got a Tales of Luminaria tier list if you fancy some different JRPG action.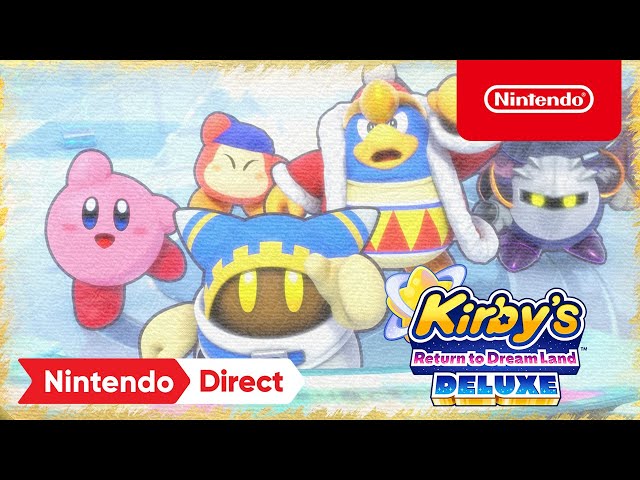 Kirby's Return to Dreamland Deluxe
A remake of the classic Wii 2D platformer, Kirby's Return to Dreamland Deluxe brings a new mecha copy ability, a collection of classic sub-games, (featuring the fun Samurai Kirby), and up to four players can play together.
Return to Dreamland with this classic adventure on February 24, 2023. For more on the pink puffball's recent 3D outing, check out our Kirby and the Forgotten Land Waddle Dee, Kirby and the Forgotten Land review, and Kirby and the Forgotten Land rare stones guides.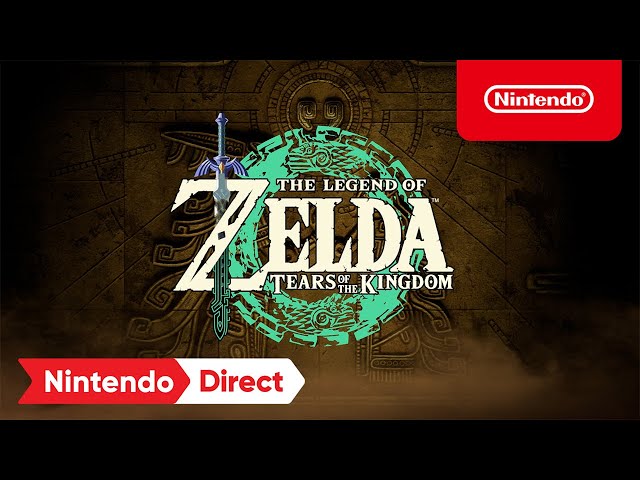 The Legend of Zelda: Tears of the Kingdom
A new trailer was finally shown for Breath of the Wild 2, giving us a title at last. Now known as The Legend of Zelda: Tears of the Kingdom, we got a better look at the sky traversal as well as an actual release date, with the open-world adventure set to arrive on May 12, 2023, for the Nintendo Switch.
That's a bit sooner than we were expecting honestly, so we can't wait to get back to Hyrule and see how much has changed. If you're still stuck on the previous game, check out our BotW amiibo, BotW memory locations, and BotW Link guides.
Well, it looks like there's plenty for Nintendo fans to get excited about in 2023, and we still know nothing of the release schedule for Summer or Holiday next year. We didn't get any news on potential ports of Wind Waker Hd, twilight Princess HD, or Metroid prime, but there is plenty here to keep gamers happy over the coming months. If you need something to play today, well go and download the Harvestella demo, but also you should check out our best Zelda games guide to see why we're so excited for the latest entry in the series.