Genshin Impact has finally arrived on the scene and caused quite the stir thanks to its gorgeous visuals, expansive open world, and compelling sense of adventure. It's been a long time coming, but developer miHoYo has delivered a cross-platform co-op RPG unlike any other, combining the liberating exploration of Breath of the Wild with some tried-and-true gacha progression.
It's an ambitious game with a lot of interconnected systems that you'll have to learn in order to maximise your combat and levelling efficiency. There's also a giant roster of heroes to collect and upgrade, each with their own combat styles to master. And outside of the open-world and dungeon-based encounters, you'll definitely have to get to grips with the game's cooking and crafting systems.
The problem is that Genshin Impact isn't always forthcoming with important info, including how to unlock co-op and whether you can transfer your progress to another platform. So we've assembled this here Genshin Impact guide to make sure that you put your best foot forward when entering the stunning world of Teyvat.
EVERYTHING in our GENSHIN IMPACT guide:
Update v1.1 "A New Star Approaches"
Genshin Impact's first major update brings a whole host of changes to the free-to-play game, including more content, characters, quests, and events. The game was briefly down on November 11, and players were compensated with Primogems for the pause.
Here's the breakdown of everything that's changed:
New characters
"Childe" Tartaglia (Hydro) – 5-Star
"Kätzlein Cocktail" Diona (Cryo) – 4-Star
These characters have their Wish drop-rates greatly increased during the "Farewell of Snezhnaya", event which is live until December 1. "Uncrowned Lord of Ocean" Beidou (Electro), and "Eclipsing Star" Ningguang (Geo) also have increased drop rates during this period.
"Vago Mundo" Zhongli (Geo) – 5-Star
"Blazing Riff" Xinyan – 4-Star
These characters will be made available in a future event.
New weapons
Memory of Dust (5-Star Catalyst)
Vortex Vanquisher (5-Star Polearm)
The Unforged (5-Star Claymore)
Royal Spear (4-Star Polearm)
Memory of Dust (Catalyst) will have its Wish drop-rate increased during the "Epitome Invocation" event wish until December 1, along with the Skyward Harp (Bow).
The Vortex Vanquisher and The Unforged will be available in a future event wish. The Royal Spear is available in the Starglitter Exchange section of the Shop.
New Quests
After the v1.1 update, the Archon Quest Chapter 1: Act III – A New Star Approaches, is available. Completing this will net you Primogems, Weapon Enhancement Materials, Character EXP Materials, and other rewards
The Story Quest Monoceros Caeli Chapter: Act I – Mighty Cyclops' Adventure is now available
The Story Quest Historia Antiqua Chapter: Act I – Sal Flore will be available in the future
Seven New World Quests have been added: The Adventurers' Guild's Affairs, Necessary Procedures, Words Worth Their Weight in Mora, Changchang's Little Friend, The Secret of Nantianmen, An Ode to Yonder City, and Endless Research
New events
The Unreconciled Stars event is now live and continues until November 30
During the event, complete designated quests and "Star of Destiny" challenges to obtain Fading Star's Might and Fading Star's Essence
Fading Star's Might and Fading Star's Essence can be spent in the Event Shop in exchange for Character Ascension Materials, Hero's Wit, Mystic Enhancement Ore, Talent Enhancement Materials, and Crown of Insight
New systems
There are a few new systems being implemented in the game, the biggest of which is the Reputation system:
Reputation is currently divided into Mondstadt Reputation and Liyue Reputation.

Mondstadt Reputation Unlock Criteria: Complete the Archon Quest Prologue: Act I "The Outlander Who Caught the Wind"
Liyue Reputation Unlock Criteria: Complete the Archon Quest Chapter I: Act II "Farewell, Archaic Lord"

Travelers can speak to Knights of Favonius Coordinator, Hertha and Ministry of Civil Affairs Secretary, Ms. Yu to take on new Bounties and Requests. You can also collect Reputation EXP rewards from them for World Exploration, Mondstadt Quests, and Liyue Quests.
As you increase your Reputation Level, you will unlock special city features, recipes, gadget blueprints, namecards, wind gliders, and other rewards.
Other new systems offer quality of life improvements:
Exploration Progress System: Zoom out on the map to view the Exploration Progress for each area. Open chests, find Elemental Oculi, unlock Waypoints, and complete other exploration activities to increase your Exploration Progress in each area
Archive System: A collection of Equipment, Materials, Geography, Books and Tutorials
Character Archive System: Character Archive added
Miscellaneous updates
Triple-Layered Consommé and Bamboo Shoot Soup recipes are now available to purchase (more information on these is in our Genshin Impact recipes guide)
New Harvestable Resources: Bamboo Shoot and Golden LoachNew Monster: Unusual Hilichurl
Added customization options for keyboard and controller: Go to Paimon Menu > Settings > Controls, select a function to change the key or button assigned to it, and press any key or button to assign it to this function
New customization options added to Settings > Graphics: Volumetric Fog, Reflections, Bloom, Crowd Density, and Co-Op Teammate Effects
New options added to Settings > Other: Combat Camera Settings and Default Camera Distance.Added an Equipment Locking function. Locked equipment cannot be used for enhancement or refinement
A Report function has been added to Co-Op Mode
Adds a feature to weapon/artifact enhancement screen that displays item descriptions for items added as enhancement materials
During weapon enhancement, surplus EXP is now returned in the form of weapon enhancement materials (previously, surplus EXP was lost)
Characters dispatched on expeditions are no longer out-of-action. They can be added to your party as usual.
How to download on iOS and android
Genshin Impact's servers are finally live, and you can grab the game right now from the App Store or Google Play.
APK: How to bypass Android app stores
If you fancy sidestepping Android app stores, you can instead grab a Genshin Impact APK from trusted site APKPure.
Is GENSHIN IMPACT AVAILABLE ON WINDOWS?
Yes, there is a Genshin Impact PC version. However, it isn't currently available on Steam. To get it, you'll have to download the game directly from its official site. Look for the 'Windows' link to grab it.
When is Genshin Impact coming to Nintendo Switch?
Genshin Impact is indeed heading to Nintendo Switch, but a firm release date has yet to be announced.
The port was revealed well into the game's development, so chances are that Nintendo fans will have to wait until next year to grab Genshin Impact on Switch. That said, it may well arrive at an earlier date.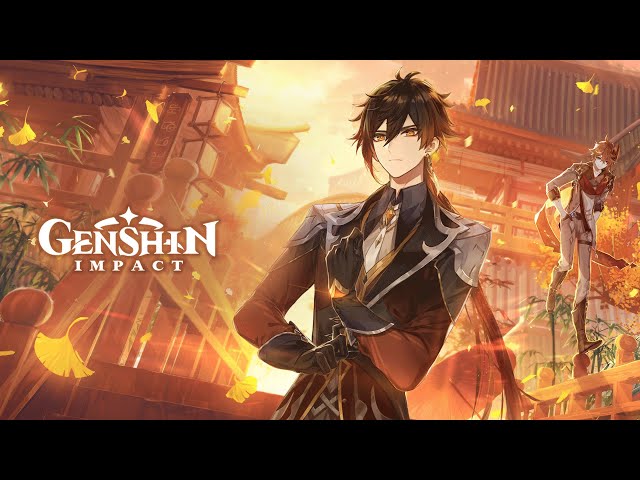 Is Genshin Impact coming to XBox?
When sharing news on a future Genshin Impact update, developer miHoYo announced that it currently has no plans for a Genshin Impact Xbox port
is Genshin Impact coming to ps5?
While Genshin Impact won't launch for Xbox anytime soon, a next-gen port is being planned. This seemingly won't be a simple port, as improved visuals are being discussed.
full roadmap of scheduled updates
We now have a Genshin Impact update roadmap that gives us a clearer picture of what to expect over the coming months:
A new update should land every five weeks
Version 1.1 is scheduled for November 11 and introduces loads of new stuff, including new characters, story missions, locations, and a seasonal event called 'Unreconciled Stars'.
Version 1.2 is planned for December 23 and will add a new area, known as Dragon's Ridge, and fresh area-specific events
Version 1.3 is reportedly set for February 2021, which is when the Sea Light Festival events will kick off
How to level up your Adventure Rank
Here's why your Genshin Impact Adventure Rank is important:
Your Adventure Rank is arguably your most important stat in Genshin Impact. It highlights your overall progress and is separate to the levels of your individual characters
It's also what determines which key features you'll have access to and what your World Level is. Certain Abyssal Domains, essentially the game's dungeons, also have strict Adventure Level requirements
The initial story quests should be your primary focus if you want to level-up quickly
The other great way to earn Adventure Rank is by performing the daily commissions, which unlock at Adventure Rank 12. If you complete a four dailies, you also get a bonus reward.
You can also earn Adventure Rank experience from most things, whether unlocking fast travel points, or opening chests
Every time you hit a new level, you'll be offered a reward back at the Adventurers' Guild. Be sure to check back at the guild regularly to see what you've earned
The max Adventure Rank in the current version of Genshin Impact is 60, which will no doubt take dozens of hours to hit
Primogems: How to earn premium currency
Primogems are an essential currency in Genshin Impact that you need to spend wisely:
Primogems are relatively easy to earn early on, and they should be used to create Acquaint Fate or Intertwined Fate, the items required to perform summons, known here as Wishes
You'll net a decent number of Primogems through standard play, by opening chests, as well as completing commissions, and Adventure Ranks. but if you find yourself struggling to earn enough, you could always pay $4.99 for the Welkin's Blessing, which gives you a certain number per day – provided you log in
You can also exchange Genesis Crystals for Primogems, which is useful if you don't have enough for a wish
Acquaint Fate: Standard wishes
Acquaint Fate is one of Genshin Impact's most important currencies:
Acquaint Fate is used to make standard wishes from within the 'Wishes' menu. It can be earned by completing quests and leveling up, created by combining Primogems, as well as being purchasable in Paimon's Bargains for Stardust and Starglitter
Always go for 10x summons as opposed to single summons. This is a far more cost-efficient way to earn guaranteed high-level characters and gear
You should also keep an eye on our Genshin Impact codes list, as Mihoyo often give out Primogem codes
Intertwined Fate: Limited-time event wishes
Intertwined Fate is a slightly more specialised in-game currency:
Intertwined Fate can be used to make limited-time event wishes
Much like Acquaint Fate, you can create an Intertwined Fate by combining a set amount of Primogems, or purchase in Paimon's Bargains for Starglitter and Stardust
how to earn Stardust
Wishes often give random rewards, which means that you'll inevitably end up with duplicate weapons. Here's why that's not necessarily a huge problem:
Stardust can be earned by pulling a rank-3 duplicate weapon or higher, and use in Paimon's Bargains in the shop
Do not waste your Stardust on lesser currencies, as these can be more easily obtained through normal play
companion xp: How to raise friendship
Each of the 30 characters in Genshin Impact has a friendship level, which you can increase by gaining companion XP. Here's how:
Once you hit Adventure Rank 12, you can increase friendship by gaining companion XP
Complete Commission Quests, dungeons, and random events to gain companion XP with your current party of four
Gain companion XP to level up friendship with each character and reveal lore about that character
Genshin Impact Elements
Mastering the elements is the key to powerful attacks in Genshin Impact. Enemies are weak to certain elements, so you'll want to master the use of both elements and the environment to pull of the most powerful attacks. Below is a list of Elemental Reactions for Genshin Impact.
Burn
Elements: Pyro, Dendro
Effects: Pyro damage over time
Overloaded
Elements: Pyro, Electro
Effects: AOE Pyro attack
Magma
Elements: Pyro, Geo
Effects: Fire shield that burns enemies
Vaporize
Elements: Pyro, Hydro
Effects: Additional damage
Melt
Elements: Pyro, Cryo
Effects: Additional damage
Superconduct
Elements: Cryo, Electro
Effects: AoE Cryo attack. Lowers enemy physical resistance by 50%
Shatter
Elements: Cryo, Geo
Effects: Increase CRIT chances
Blizzard
Elements: Cryo, Anemo
Effects: Bypass enemy defences
Frozen
Elements: Cryo, Hydro
Effects: Freezes enemy
Electro-Charged
Elements: Electro, Hydro
Effects: Electro damage over time
Poison
Elements: Hydro, Dendro
Effects: AOE poison attack
Mud
Elements: Geo, Hydro
Effects: Slows enemy movement and attack speed
Thorn
Elements: Geo, Dendro
Effects: Bleed, creates traps that cause damage
Crystalize
Elements: Geo, Cryo / Electro / Hydro / Pyro
Effects: Grants a crystal shield
Dust
Elements: Anemo, Geo
Effects: Knocks back enemies
Swirl
Elements: Cryo / Electro / Hydro / Pyro, Anemo
Effects: Additional elemental damage, AOE
element combos
You'll gain the benefit of these buffs by having members with the corresponding element combos in your party
Enduring Rock
Elements: Geo, Geo
Effects: Improves party resistance to interruption, increases attack damage by 15% when shielded
Fervent Flames
Elements: Pyro, Pyro
Effects: Decreases the impact Cryo has on your party by 40%, increases attack by 25%
Soothing Water
Elements: Hydro, Hydro
Effects: Decreases the impact Pyro has on your party by 40%, increases healing by 30%
Impetuous Winds
Elements: Anemo, Anemo
Effects: Lowers your party's stamina consumption by 15%, increases movement speed by 10%, shortens skill CD by 5%
High Voltage
Elements: Electro, Electro
Effects: Decreases the impact Hydro has on your party by 40%. Superconduct, Overloaded, and Electro-Charged have a 100% chance to generate an Electro Elemental Particle
Shattering Ice
Elements: Cryo, Cryo
Effects: Decreases the impact Electro has on your party by 40% and increases critical rate by 15% towards enemies impacted by Cryo
Protective Canopy
Elements: Any 4 unique elements (e.g Cryo, Electro, Hydro, Pyro)
Effects: Increases all Elemental resistance by 15%
Full interactive map
Genshin Impact's map is huge and packed with points of interest to seek out:
Genshin Impact's map is nice to look at, but it's also perfect for exploration and treasure-hunting. When you're out and about, be sure to search for hidden treasure chests and ingredients at any given opportunity
The in-game map allows you to place markers. This can be super helpful when you need to return to a specific area at a later time. For example, if an out-of-reach treasure chest is giving you some bother, just throw down a little marker and return to it at a later time
Another incredibly useful resource is this interactive map. It highlights where you can find every Anemoculus, Geoculus, Shrine, Statue of the Seven, Teleporter, World Quest, and more
Tips, tricks, and cheats
Here we round up some Genshin Impact tips and tricks:
Spending money: as far as gacha games go, Genshin Impact is fairly generous with its dolling out of essential currency, loot, and characters. If you're smart about spending your Primogems and Stardust, you likely won't feel the need to spend anything at all for the first couple dozen hours or more
Primogems and Stardust: these are two of the most useful currency types in Genshin Impact, as they can be used to purchase Acquaint Fate or Intertwined Fate, the items required to buy Wishes. Do not spend them on anything other than Wishes unless you absolutely must
Explore thoroughly: Genshin Impact's open world is packed with hidden chests, ingredients, and basically everything you'll need to excel. Therefore, it's essential that you don't just rush through each new area in a bid to complete the next story mission. Doing so will just result in you hitting the game's roadblocks faster, such as the entry requirements for later missions and dungeons. You can also place pins on your map should you wish to return to a specific area at a later time
Level your party: speaking of entry requirements, it's important that you level your party equally in order to remain competitive in combat and capable of gaining access to the higher-level Abyssal Domains
Get experimental in combat: the worst thing you can possibly do in combat is stick to a single character. Genshin Impact wants you to make use of your entire party, and you'll be punished for failing to experiment, especially in later missions or higher-level areas. Plus, it's just way more fun to jump between each character and pull off spectacular elemental combos
Build your party: again, you really need to experiment with your party build if you want to remain effective in combat. Be sure to pick four varied characters, which is easy to do given that they mostly fit into clear roles, such as tank, archer, mage, etc
multiplayer: HOW to play with friends
Here's how Genshin Impact's multiplayer works:
In order to unlock Genshin Impact's multiplayer component, you first have to reach Adventure Rank 16 and complete some introductory quests
Up to 4 players can join the same game, one has to act as the host, and you all have to play on the same server
Genshin Impact is not an MMO, so don't expect to see dozens of players running around. That said, you do have the option to explore the game's world and dungeons in co-op. This should hopefully make some of the trickier combat encounters more manageable
If you do decide to jump into another player's world, your own will remain untouched when you return to it. And if you want a fully single-player experience, you can just ignore the co-op gameplay and go it alone
Future updates will continue to expand Genshin Impact's world and seasonal events, though PvP isn't currently a priority for miHoYo
CROSS-SAVES: How to carry your progress across platforms
Carrying your progress between platforms in Genshin Impact is pretty simple:
Genshin Impact allows you to continue your adventure across multiple platforms. You can easily jump between the PC, Android, and iOS versions by logging in to your miHoYo account
However, due to PSN restrictions, you won't be able to transfer your PS4 progress to other platforms, which is definitely something to bear in mind when you decide where exactly you want to play
crossplay: How to play with friends on other platforms
Genshin Impact's crossplay feature is surprisingly straightforward:
Genshin Impact offers full crossplay support, allowing you to play together with friends on different platforms
As mentioned above, you need to be at least Adventure Rank 16 and have completed the required intro quests. You will also need to play on the same server as your friends
controller support: How to play with a controller on PC or mobile
Genshin Impact does offer controller support… with one major exception:
Unfortunately, the iOS and Android versions of Genshin Impact don't currently offer controller support. The PC version, however, does. You'll still need to begin the game with mouse and keyboard, though, then access the settings menu to switch over to controller.
At the time of writing, there's a known Genshin Impact PC controller bug bug where having multiple controller devices plugged into your PC may cause Genshin Impact to not recognise any of them. To fix this, simply unplug all controllers that you don't wish to use.
At the time of writing, the PC version supports the use of PS4 and Xbox One/Elite controllers
How to sign in to your miHoYo account
Here's how to sign in to your miHoYo account and why it's important to do so:
Not long after booting up Genshin Impact on PC, iOS, or Android, you'll be asked to sign in to a miHoYo account. This is what allows you to transfer your progress between these three platforms
However, PS4 players do not have this option and aren't required to sign in to a miHoYo account
censorship: Taiwan and Hong Kong
Genshin Impact's in-game chat system censors some surprising words, including 'Taiwan' and 'Hong Kong'
This first came to light thanks to a tweet from journalist Kazuma Hashimoto
Niko Partners analyst Daniel Ahmad then explained via a tweet that this is because China's laws and games regulator states that games cannot contain "Anything that threatens China's national unity", such as references to Hong Kong and Taiwan independence
Genshin Impact's developer, miHoYo, is based in mainland China, and so it likely had little choice in the matter
PC Gamer has also pointed out that Genshin Impact blocks many other words, including 'Hitler', 'Stalin', and 'Putin'
Does Genshin Impact install spyware?
Genshin Impact has been accused of installing spyware onto PCs as a means of extracting user data. The anti-cheat programme was spotted running even after the game was turned off or uninstalled
Developer miHoYo has responded by releasing an update that will stop the programme from running when the game is closed or uninstalled
And, while you're here, why not check out our Genshin Impact review, Genshin Impact tier list, or Genshin Impact ingredients guide?